Storenvy | Etsy
Welcome to
Red Dachshund Sticker Shop
. This shop is born because of my love for stickers. I have been collecting stickers since I was a kid. Remember those scratch-n-sniff? How about those puffy stickers? And those laser ones??? I have all of them and loved them!
I never realize you could MAKE your own stickers. Sure you can slap an image on a precut label sheet. I have done that. I have also print on whole sticker sheet and hand cut them. But they are not the same. Everything change when I discovered the planner community and all the sticker shops in Etsy. YOU CAN MAKE YOUR OWN KISS CUT STICKERS! :) It took me awhile to take the plunge. Lots of research on the machine and how to use it and what is involved. I have collected a bunch of cute clip arts and also my own images and with my Silhouette Portrait I can make stickers that "I" want! How amazing is that! So naturally I made a lot of Gigi stickers. And it just goes from there. :)
The name Red Dachshund is pretty self explanatory. Gigi is my inspiration and she is a red dachshund. :) There will be lots of red dachshunds in this shop.
#RedDachshundStickerShop
Custom stickers
For specific dog breeds custom work, please click on the photo to see our selection. This is not our comprehensive list, if what you are looking for is not available in the photo, feel free to contact us. You can inquire about custom work
here
.
We also have a large selection of non-dog clip arts (we have cats too!). We can make planner stickers, address labels etc. Just ask. :)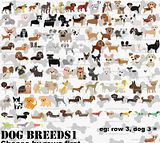 Direct link
.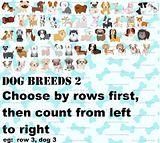 Direct link
.
My apology that both images have been cut off. To pick the breed, choose from the row first, then count from left to right.
Please
contact us
to order or if you have any questions.
You can also go to our
Instagram page
to see more example of our stickers.