I bought the
Sephora Rouge Balm in 09 Mild Plum
back when it first released. Since I bought it online, I figured I would buy the brightest color, figuring most lip balm are not super pigmented. It arrived shortly and turns out this color is quite very pigmented and brighter than my usual color (nude, YLBB shades). So I put it away.
Forward to this weekend, I decided to clean out my lippie drawer and rediscovered it and decided to give it another go. I was going for my normal minimal make up look and would like to go with a more "colorful" lips, so I gave it another go... and I LOVE IT. The texture is creamy and nice. The color is pigmented for a lip balm, but not super solid color. And this color is a bright pink. I enjoyed it a lot. It really surprises me. I will definitely be getting more color. And it also has SPF 20. So yay!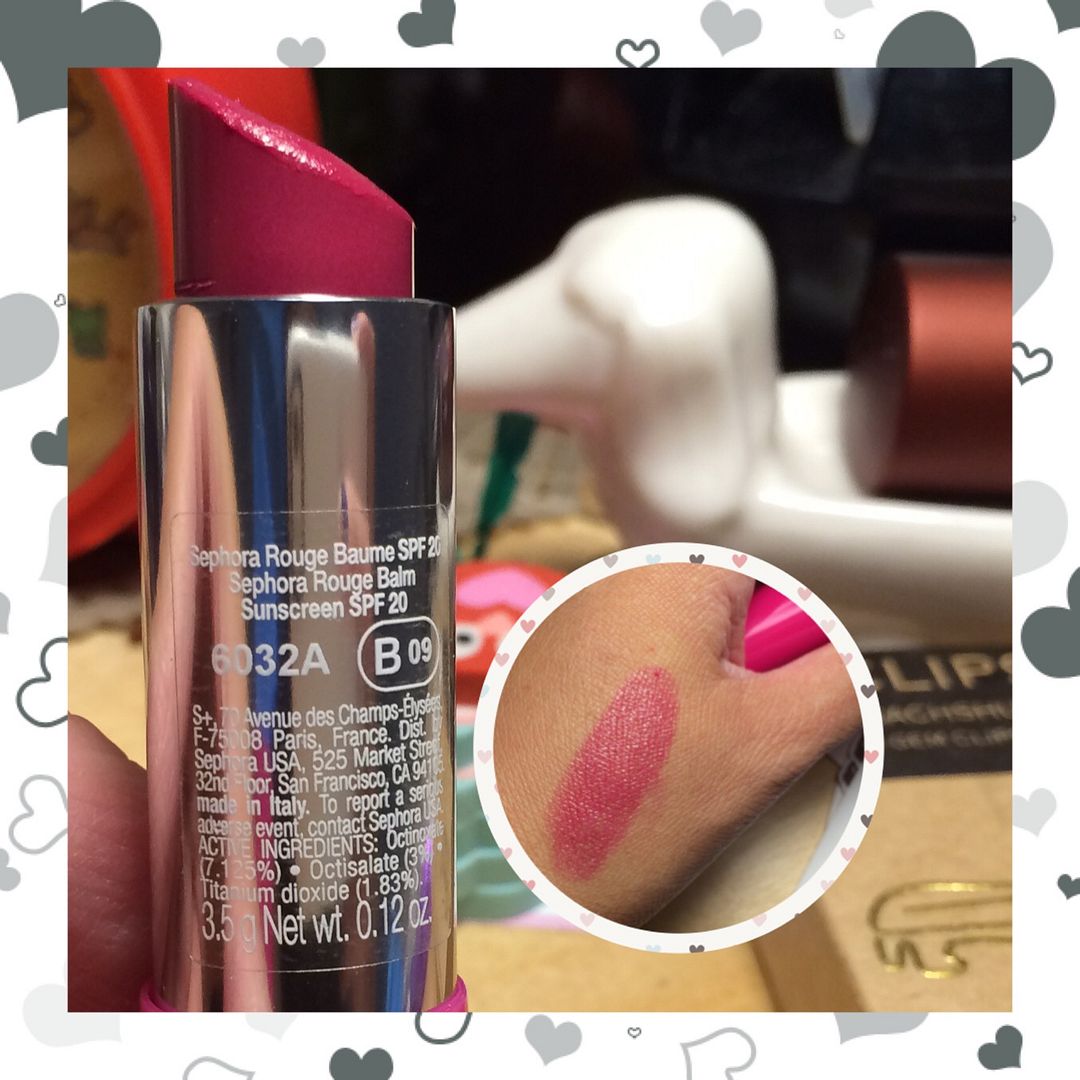 The tube is also the color of the lip balm. I really enjoy it.
This is me wearing it this morning with Gigi being all cute and crazy by my side. It is quite moisturizing. Even my coworker noticed I looked nice and I told her it is the lippie.
Reviews I have found online: {
1
} {2}