We are back to stickers again. :)
I now have a relatively large clip art collection. Especially with dog breeds. :) Specifically dachshunds. :D I can make many different kind of stickers, including address label. So contact me if you are interested in custom work.
This is my latest "business card". :) This time we featured a book related sticker, an orchid, BB8, raccoon with an ice cream cone, a cup of tea, some beauty products and 3 Gigi stickers. I always include at least 1 Gigi in my thank you gift (aka: business card). Oh and our little logo. I shrinked it a bit too much, so you can't really see the name on the body. Oh well. This little sheet has a lot of things I like.
I also really enjoy this Dachshund Rocks stickers. :) Because it's the truth!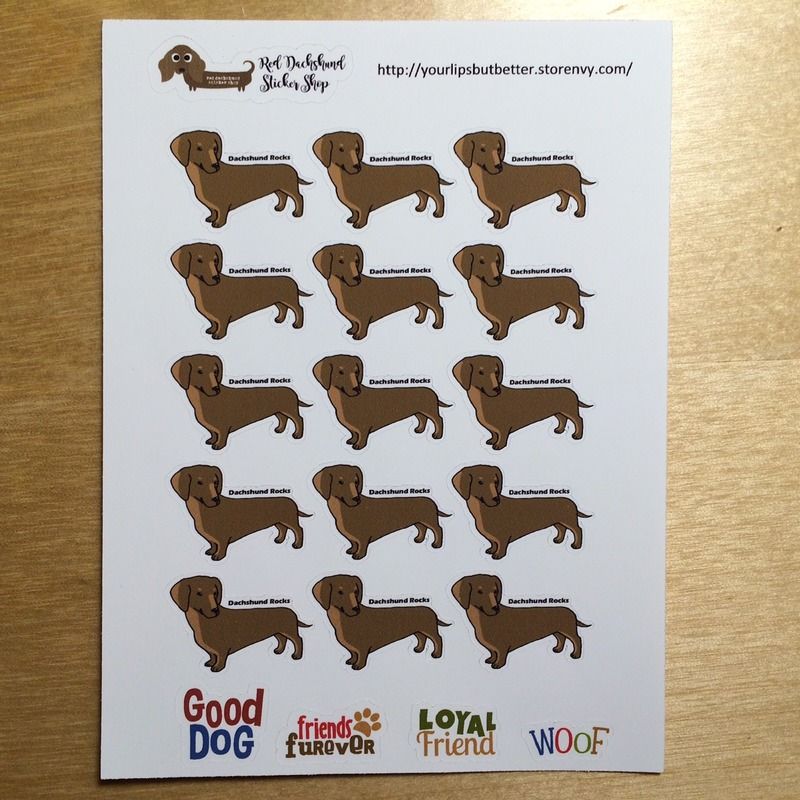 A cute photo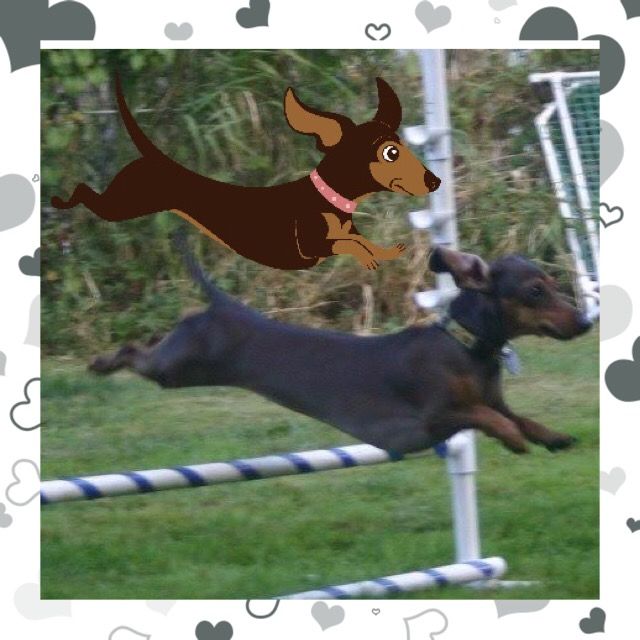 The photo was taken in 2005. This was I believe the first agility photo that was captured on the camera. She was so young then and already so good and in love with doing agility. I didn't realized this was also the photo I sent to
Lili
so she could do some illustration for me (see the drawing there and how cute and accurate it is!). I looooooooooooove it.