Just a little show and tell here...
I bought Harry Potter and the Cursed Child on Sunday and have been reading it slowly. Trying to stretch it as much as possible. So far, I am kind of surprised of the story line and I enjoyed it so far.
Gigi and I are doing good. She is being picky about her meals again. Maybe she is bored with her food? Maybe aging? I don't know. I have to sit with her now when she eats, so that I am sure she ate her food.
Picture time.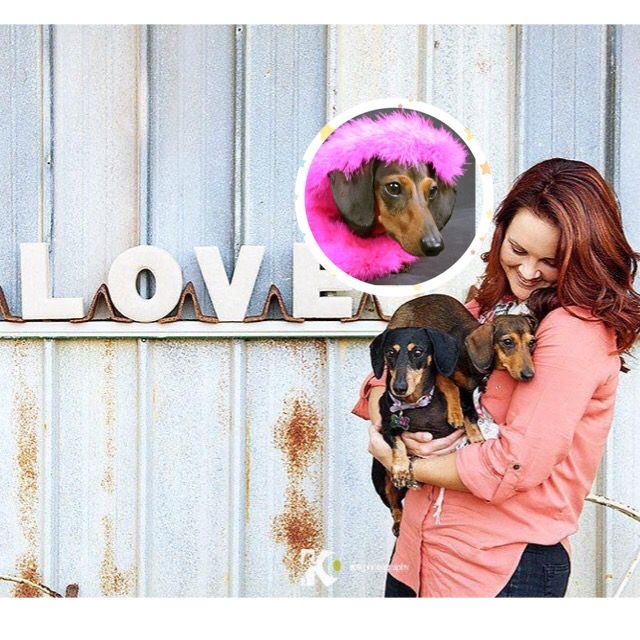 Found this pic again. And added Gigi to it to show the resemblance of the 2. That little red girl REALLY look like Gigi. #twins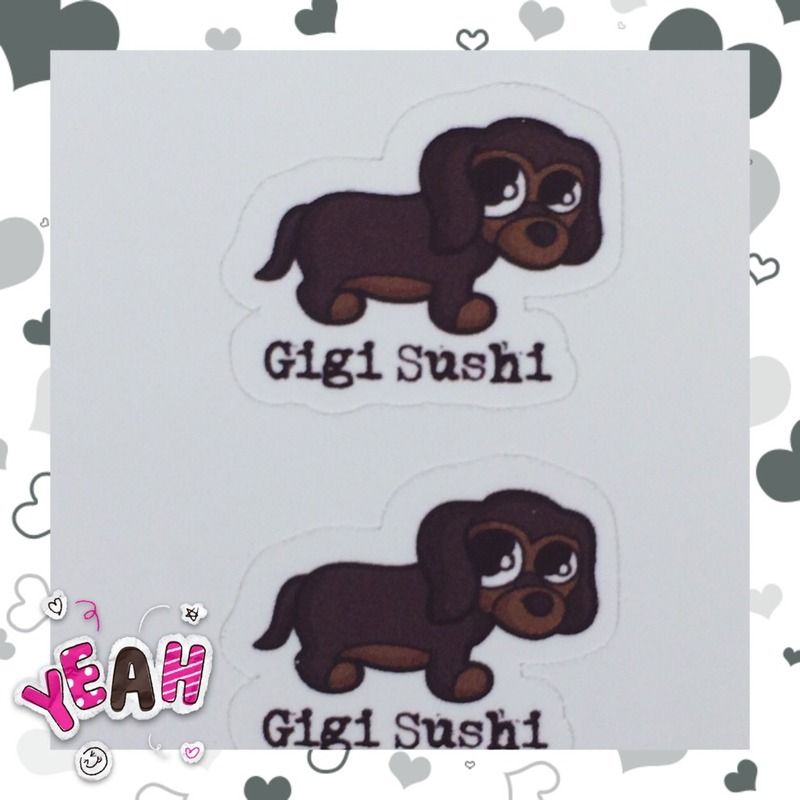 Received my custom order from Adorkable Stickers on Etsy. This is one of the four designs. It is not an exact dupe. Her style is rounded. But this one the eyes are very much like Gigi. The body could be a tad longer. The color is good though. Overall, I love them.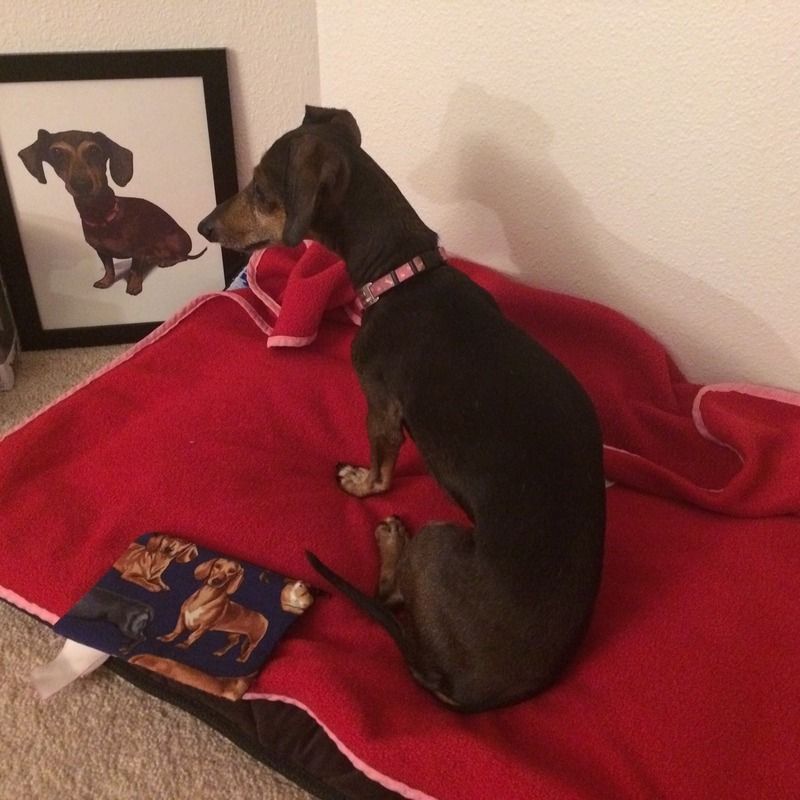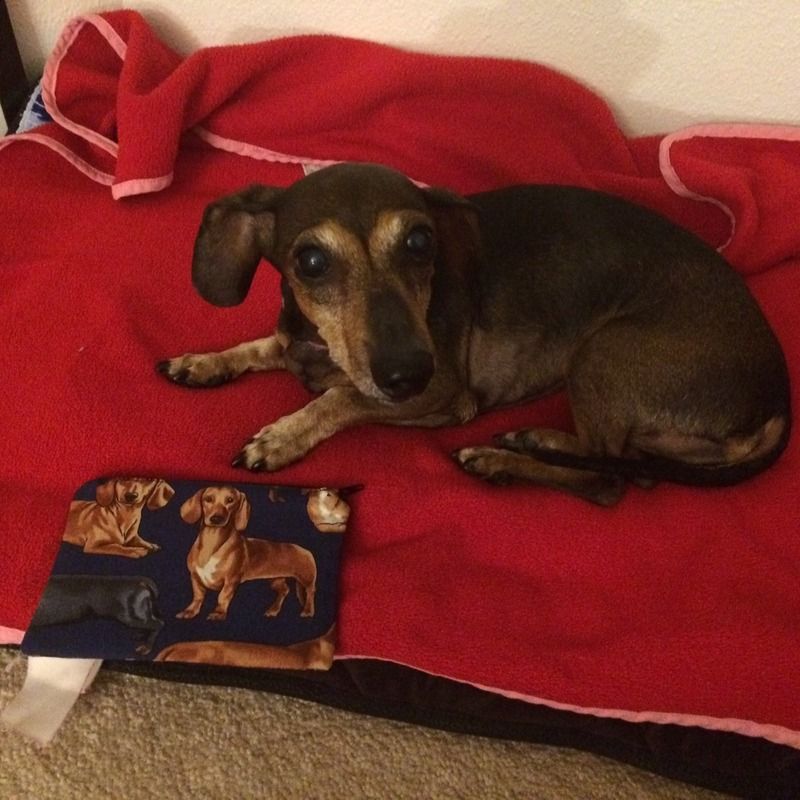 Being a bag lady, I bought a new dachshund pouch and it arrived. Cute, right? :)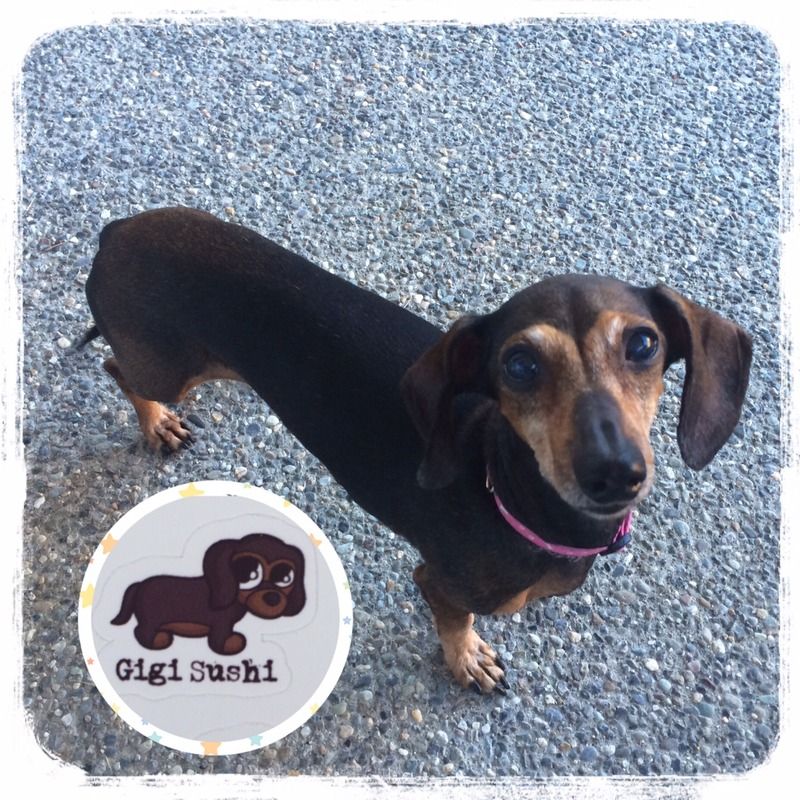 Another pic of Gigi and her drawing.