Late night sticker set. Dachshund set. This is my prototype. Just need to tidy it up a bit and it's good to go. :)
You get...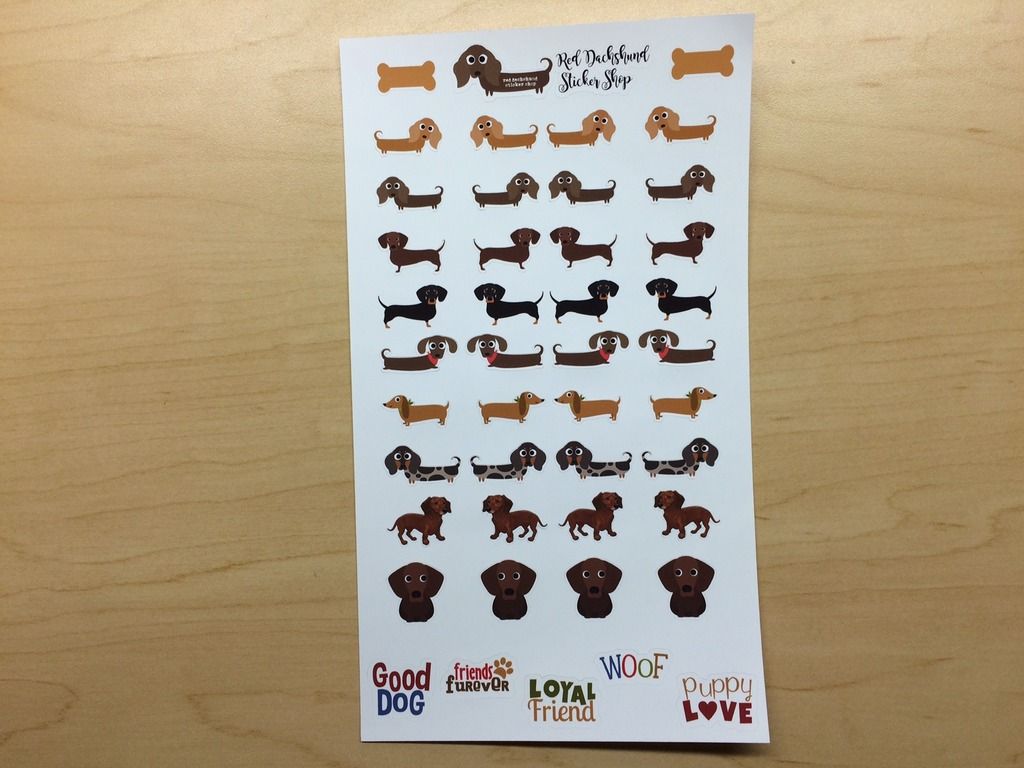 A decor sheet with lots of dachshunds.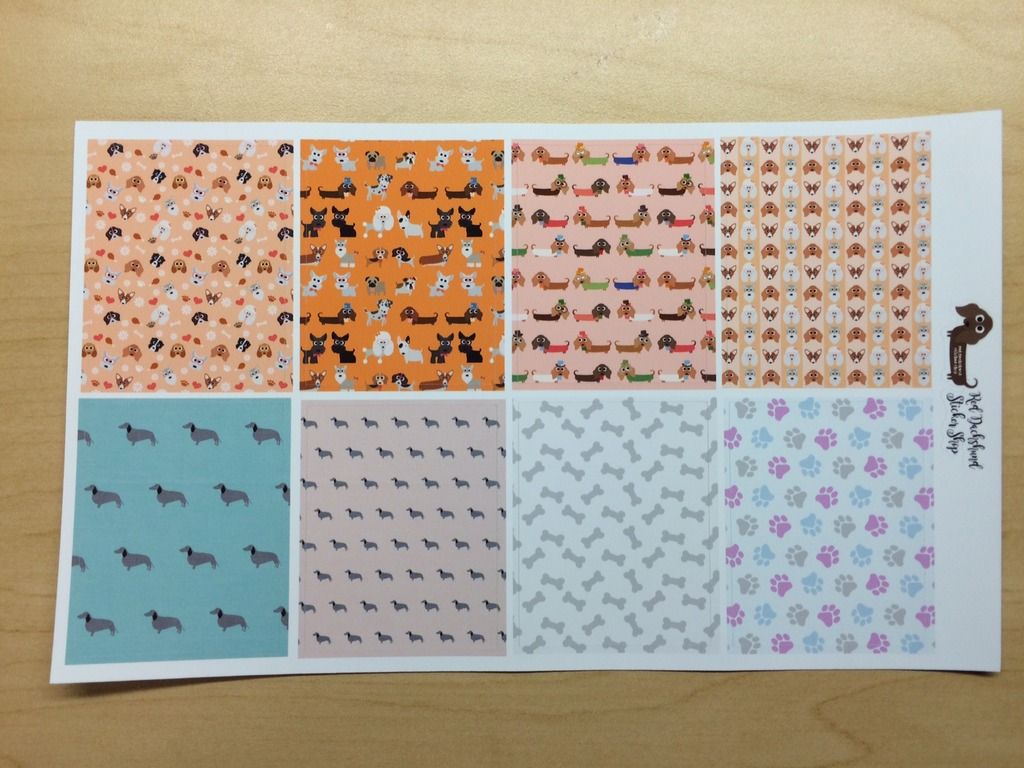 8 full boxes.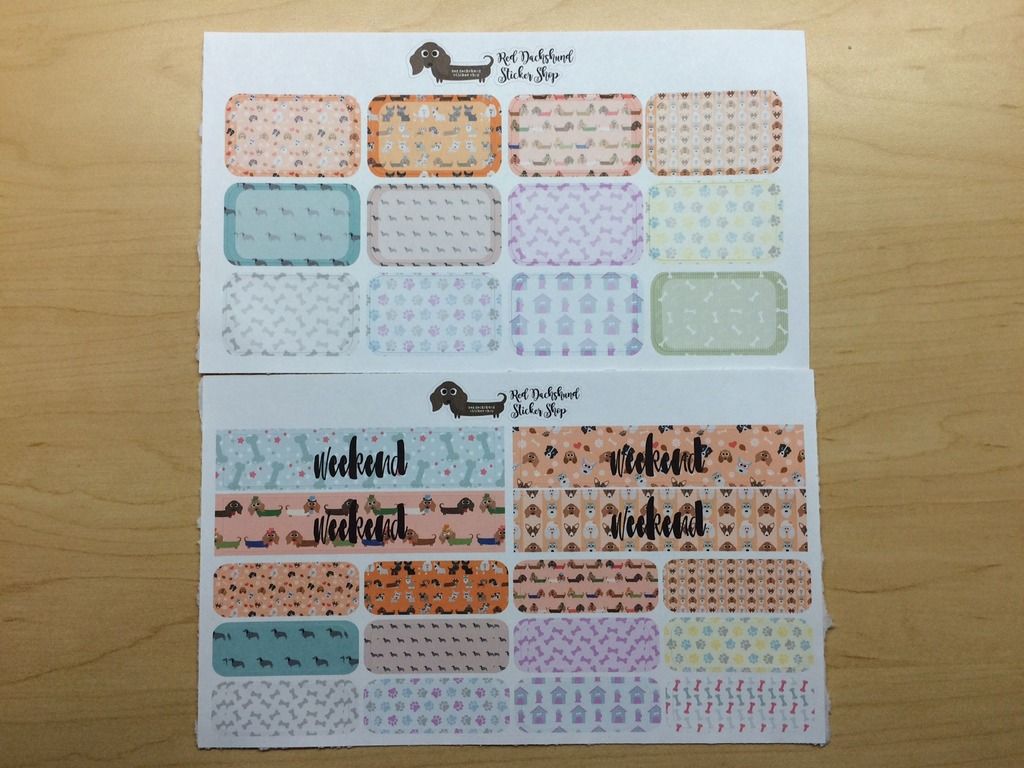 12 half boxes. 12 quarter boxes and 4 weekend banners. I may only have 2 banners, since this is more like a weekly kit.
Each sheet will be available individually and will be printed on repositionable matte paper.