I did a mini comparison between the 2 lippies--Fresh Sugar Tinted Lip Treatment and Covergirl Oh Sugar!
I am doing a little swatch for some similar shades I have.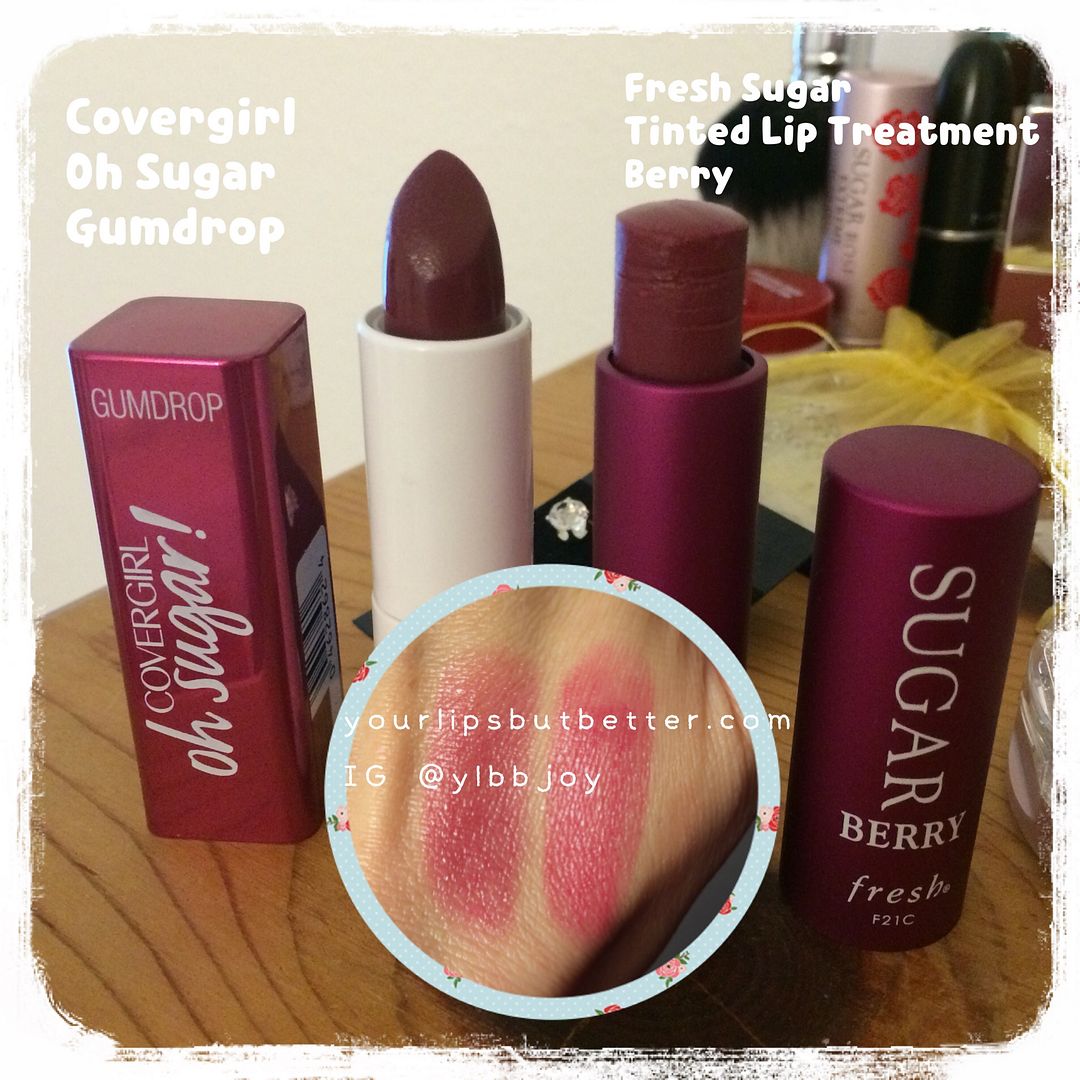 These are the Berry shades. I bought Gumdrop after seeing some comments about the sheerness of the lippies, so I picked the darkest shade. They looked kind of similar, don't they? Gumdrop looks more purple. I did swiped it multiple times for the swatch. That's only 1 swipe for Berry.
Soda seems to be the most red in the bunch. I only have a handful of the shades though. And this one looked pigmented enough with a few swipes (as in the swatch) and I really like it. Fresh looks more of the orange-red type and Soda is more red-red.
I like both brands for their own good and have no strong preference.