Really wanted to paint my nails, so I did. My skin has been horrible from eczema. My hands have been in pain from cracks. And my legs and arms has little patches that are itchy. So winter is too drying and summer is also giving me trouble! Can I get a break? Lots of cut on my fingers and cuticles are icky too. But this manicure is quite nice if you can overlook the skin issue. I call this Rustic Neon Dots.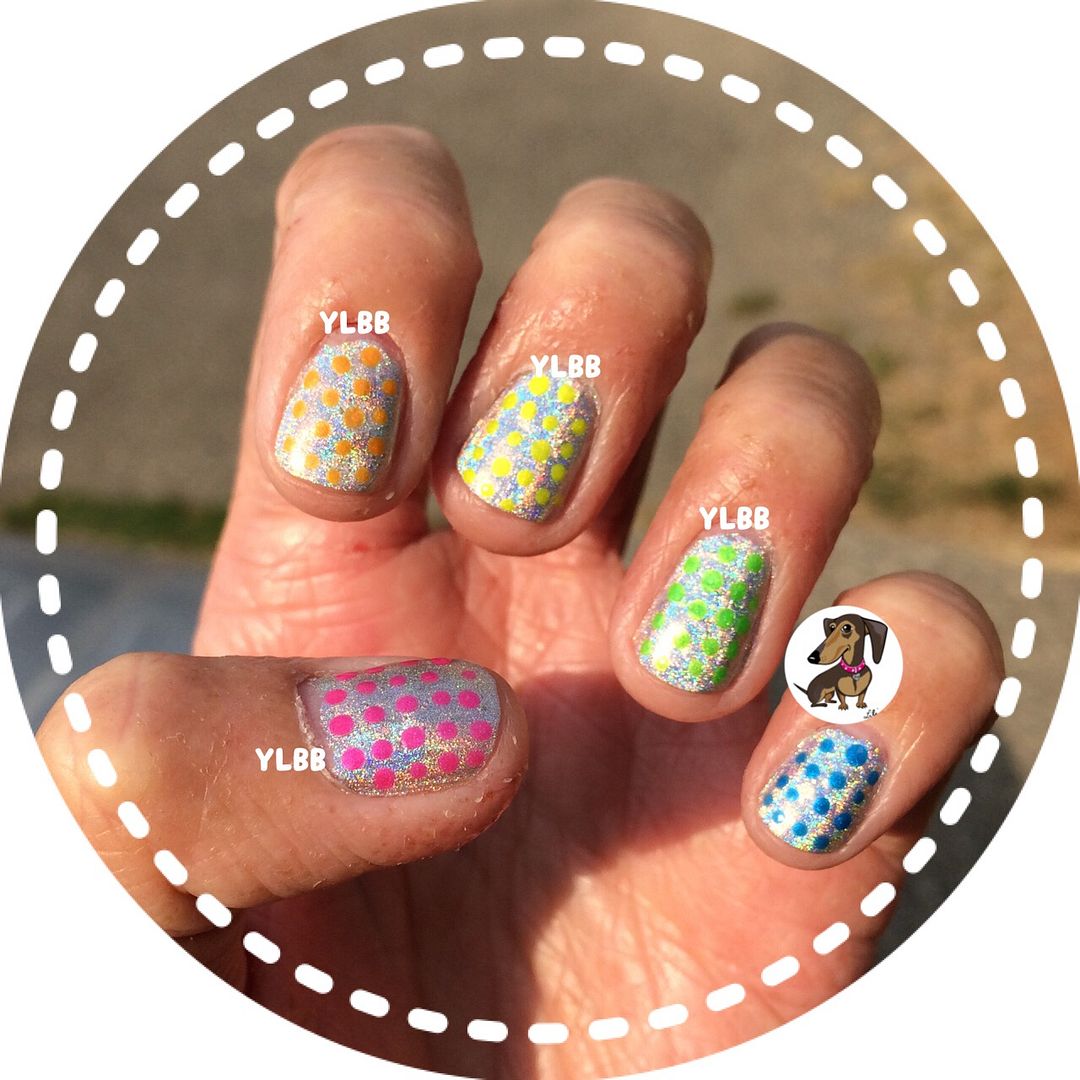 What's on the nails:
Base coat:
OPI Nail Envy
-2 coats
Top color:
Color Club Harp On It
-2 coats. (I got it long time ago, but it is still available)
Dots: Various neon color from China Glaze a few years ago. Not sure if they are still available.
Top coat:
NYC in a New York Color Minute Nail Polish in Grand Central Station
.-2 coats
+All products in my posts were purchased
with my own hard earned money, unless otherwise stated.
+All opinions, dry humor, sarcasm, bad English and skin issues are purely my own at the time of the posts and they are all subject to change without prior notice.
+None of the links are affiliated links unless otherwise stated.