This post is about my recent hobby. :) It is planning. Using a planner and decorating it. I have used planners before and have used stickers along with it. But this trend right now is big. You can see all sorts of "Plan with me" videos on YouTube and stickers are everywhere on Etsy. I used to collect stickers (I still collect when I see cute ones). And Erin Condren planners are so popular. Anyway, I made my first Gigi/dog theme spread this weekend. It was fun.
I have been doing this for 2 months like and have bought many stickers since then and have a good idea of what I like and what shops I enjoy. :) There are plenty of groups you can join on Facebook too.
I think if you click on the pic, it will bring you to a bigger photo. But isn't this cute? I wish I have a digital cutter, so I don't have to use the round stickers. They are ok, but when the stickers are cut around the image, it is so much cuter. But isn't this adorable? :D Shops I have used for this spread: plannerchickdesigns, theecplannerkitlady, thealexstudio, thegiftedpepper, vintagegypsyroad, frankheartsyou. All are from Etsy, that's why I typed them wonky.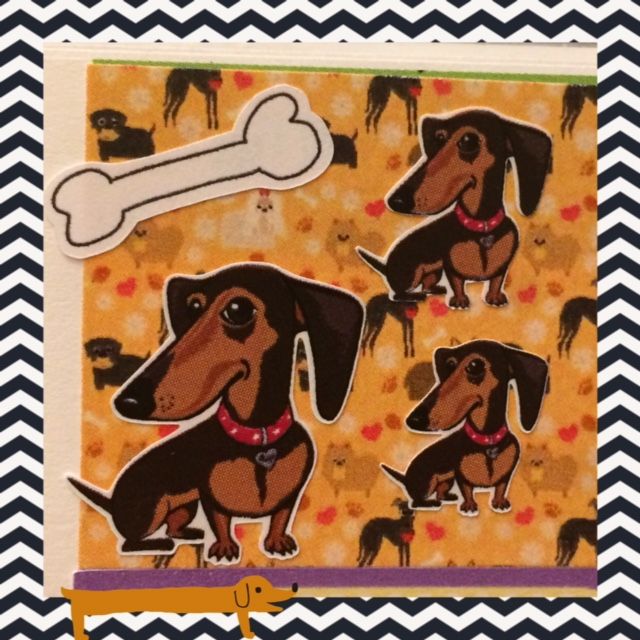 Close up. Cutie pie. This is what a digital cutter could do. Rather than just slap the clip art onto a round sticker sheet (still cute), it cuts around the image. Much better, right?
Cute? I am very happy with this. The "best" thing is that all the little DW stickers are nail decals I got from Etsy.