Painted my nails in this gorgeous color over the weekend. I do love a good purple holographic nail polish.
I trimmed my nails really short again, I like them short and it also help me (sort of) not to hurt myself too much when I scratch.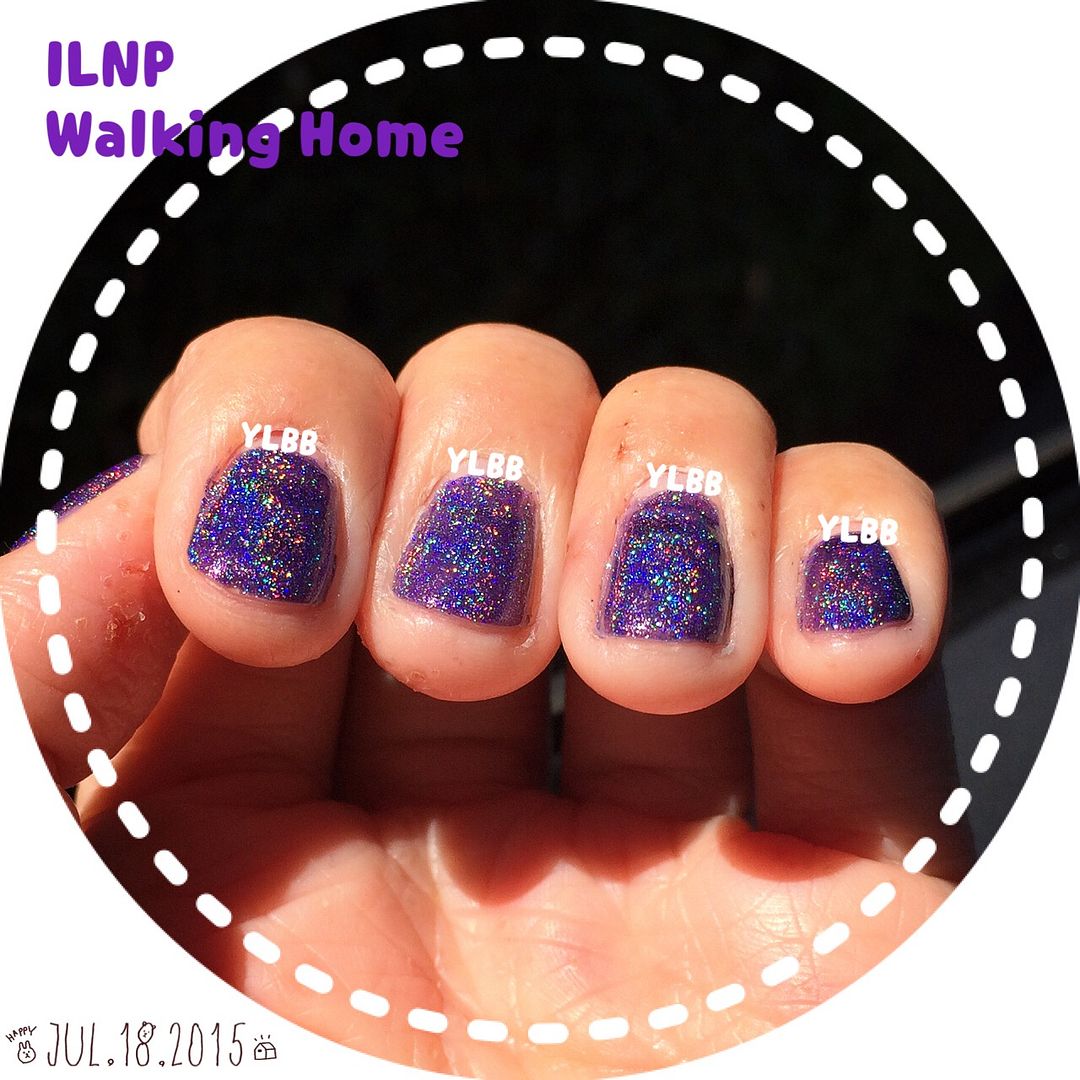 What's on the nails:
Base coat:
OPI Nail Envy
-2 coats
Top color:
ILNP Walking Home
-2 coats.
Top coat:
NYC in a New York Color Minute Nail Polish in Grand Central Station
.-2 coats
+All products in my posts were purchased
with my own hard earned money, unless otherwise stated.
+All opinions, dry humor, sarcasm, bad English and skin issues are purely my own at the time of the posts and they are all subject to change without prior notice.
+None of the links are affiliated links unless otherwise stated.