I am inspired to do a SMAP manicure and I did it with dots. Because it is a relative easy "nail art" for me.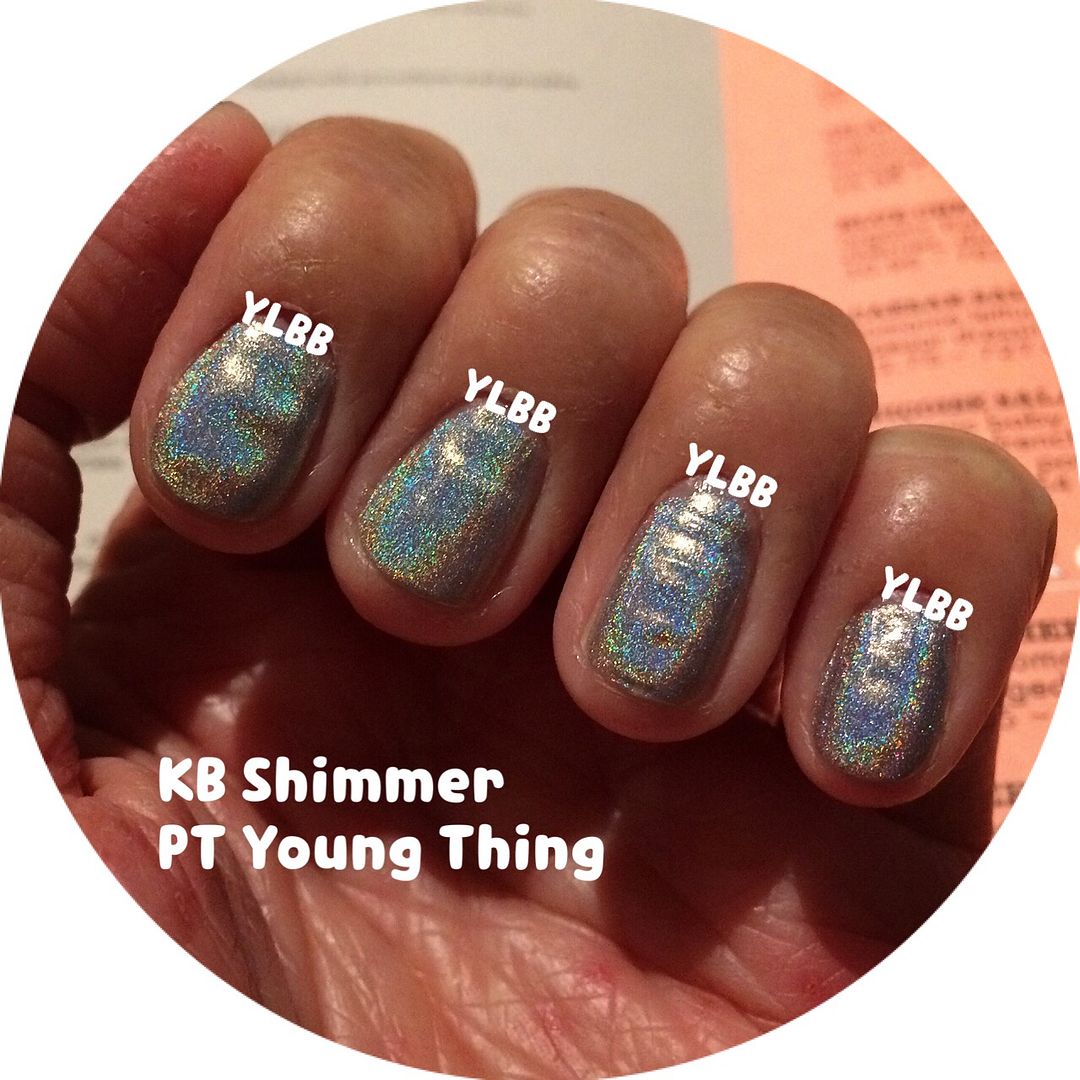 Part 1. KB Shimmer PT Young Thing. A very opaque silver holographic nail polish. That's 2 coats.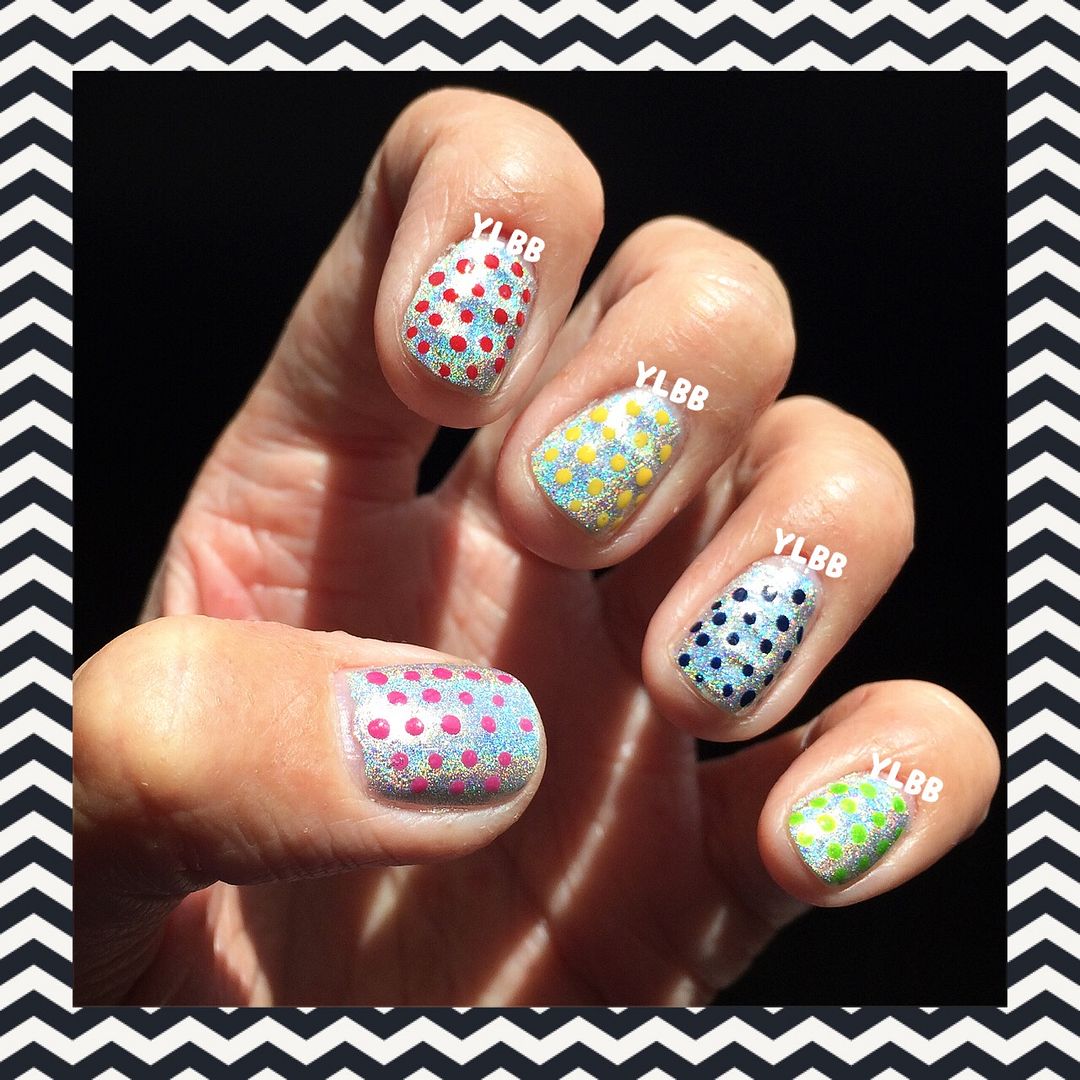 Part 2. Adding all the dots. My dotting skill is still kinda meh, and I am working on it. Maybe I need to be content to my "not very round" dots as "rustic" or "organic". ;) And the spacing also need work. But overall I like it.
What I used:
Base coat:
OPI Nail Envy
-2 coats
Base color:
KB Shimmer PT Young Thing
-2 coat
Top color: various polish from Cult Nails for the dots
Top coat:
NYC in a New York Color Minute Nail Polish in Grand Central Station
.-2 coats
BONUS: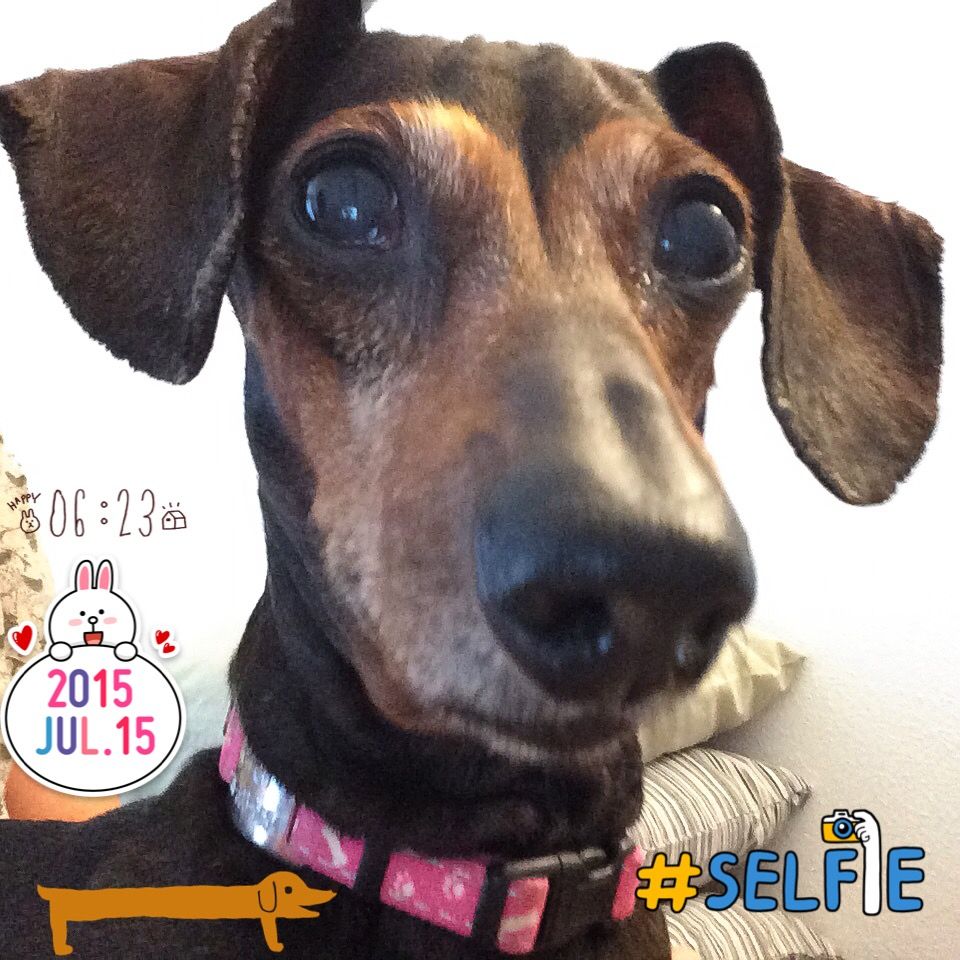 The little dork from this morning. Love her so much.
+All products in my posts were purchased
with my own hard earned money, unless otherwise stated.
+All opinions, dry humor, sarcasm, bad English and skin issues are purely my own at the time of the posts and they are all subject to change without prior notice.
+None of the links are affiliated links unless otherwise stated.