Happiness is opening a new fresh tube of lippie.
I have this happiness this morning when I used my new Gerard Cosmetics
French Toast
. I bought it with a coupon, so it's around $10. Do not buy it at full price (considering Mac lipstick is $16 and Gerard is $19!). You can always find different coupon code on their Instagram. This color is very similar to
1995
. I personally do not think you need both. But FT is way creamier than 1995. 1995 definitely feels dry and you definitely need to balm up before putting it on, though the color is also great. I really love this shade and I feel like I can wear it any time and day. The little crop on the lower left corner is the comparison between the 2. My lighting is sucky, but you can sort of see the difference. And the "main" photo I took outdoor. Isn't it nice?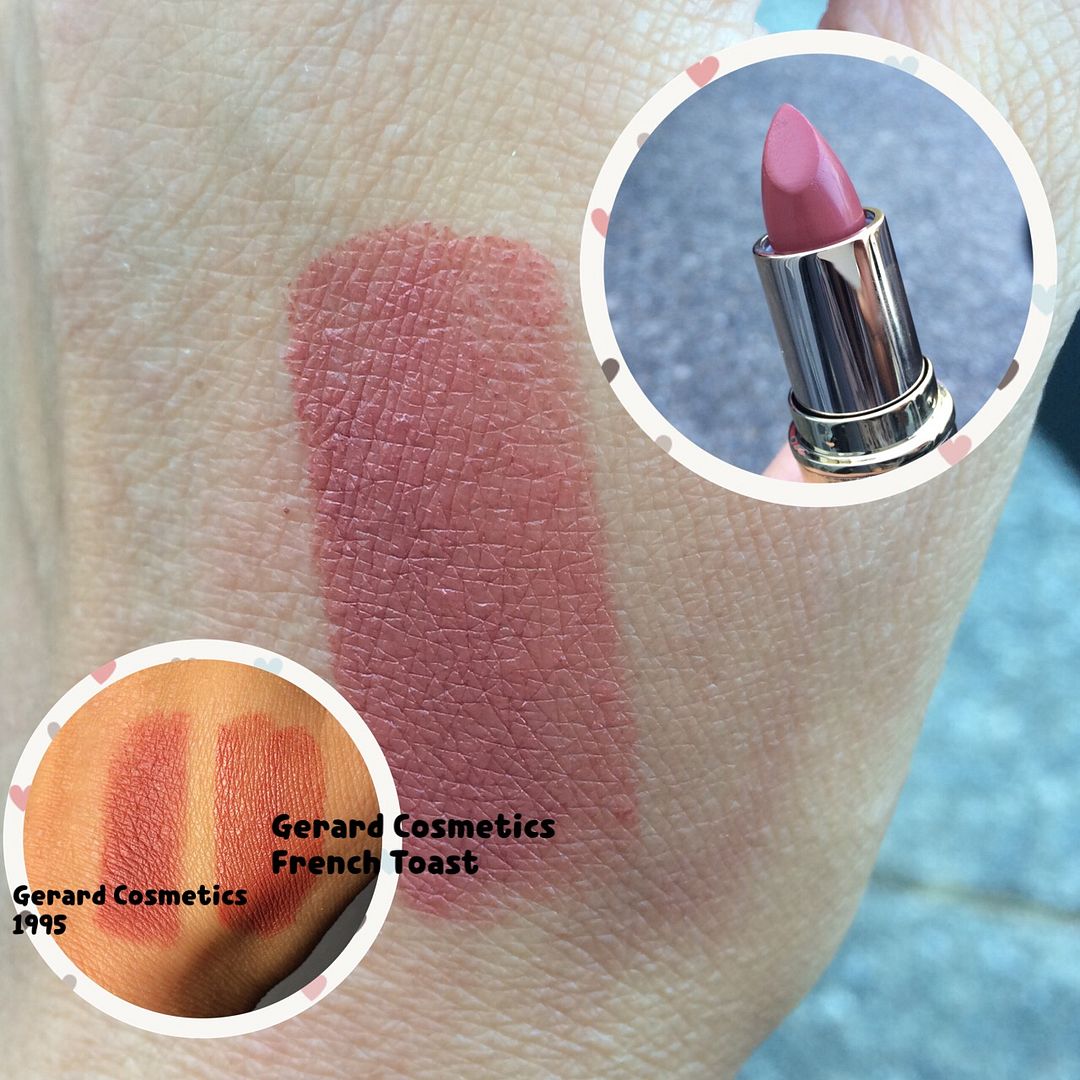 I have found some swatches for you:
one
,
two
,
three