Went to the mall with my parents last night, they were having dinner and I was there to wander around. And end up I bought a lipstick.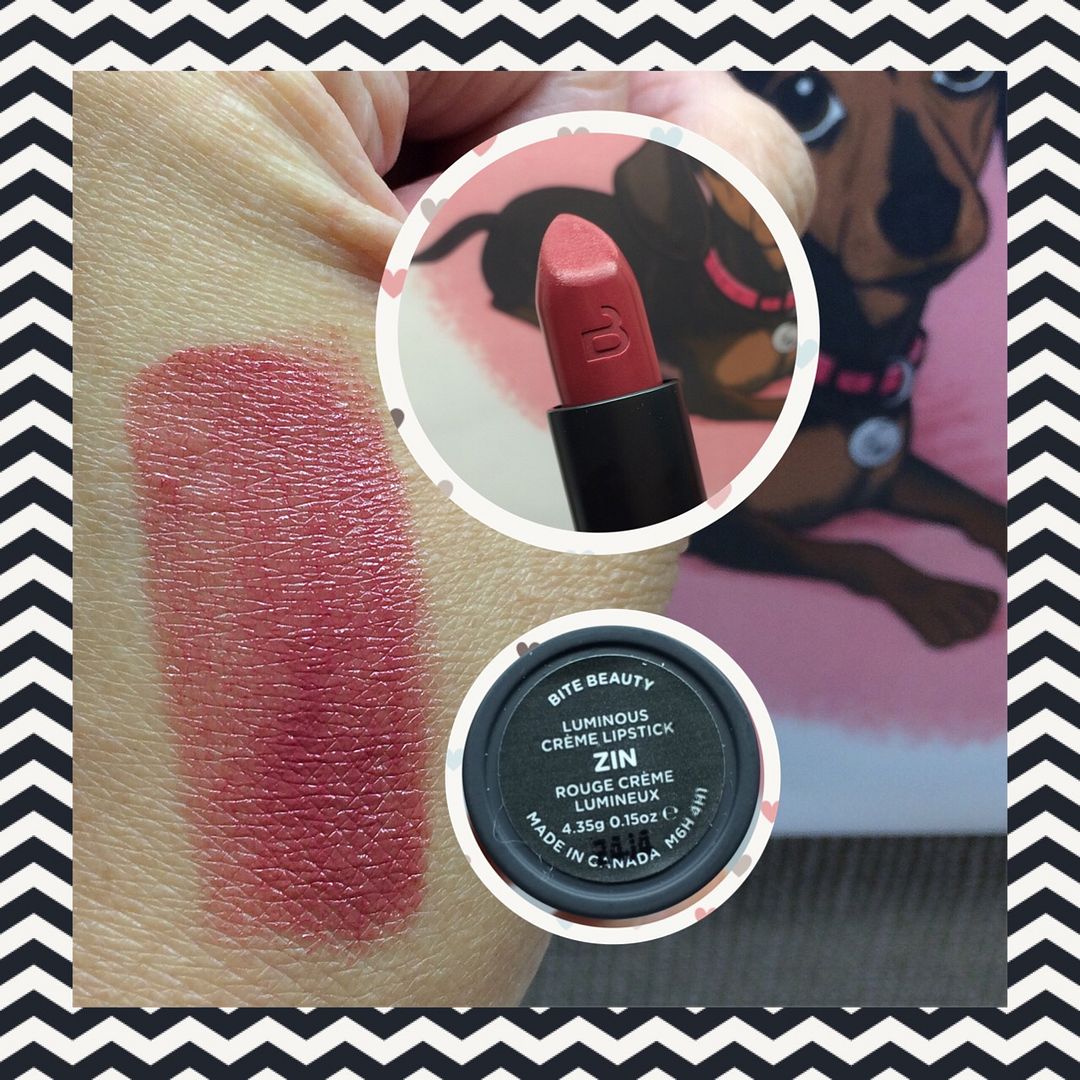 This is
Bite Beauty Luminous Crème Lipstick in Zin
(muted berry). The color looks a bit darker than I thought. It's not super pigmented, but it is nice and not totally sheer. It is sort of a berry shade and I like it. Surprisingly, it seems like this is not a very popular color. I tried googling it when I was trying to decide decide if I want this color or not and can not find a lot. Here are what I can find:
one
,
two
,
three
,
four
,
five
.