I have been nail polish free for quite some time and finally I painted my nails with Wet and Wild Ebony Hates Chris on Friday. Interesting observation: whenever I painted my nails, my hands feels dry. Why? Then last night I decided to switch it up by adding Enchanted Polish Secret Sauce. It was quite nice. My pics suck, but the nails are nice. The contrast is subtle and I like it.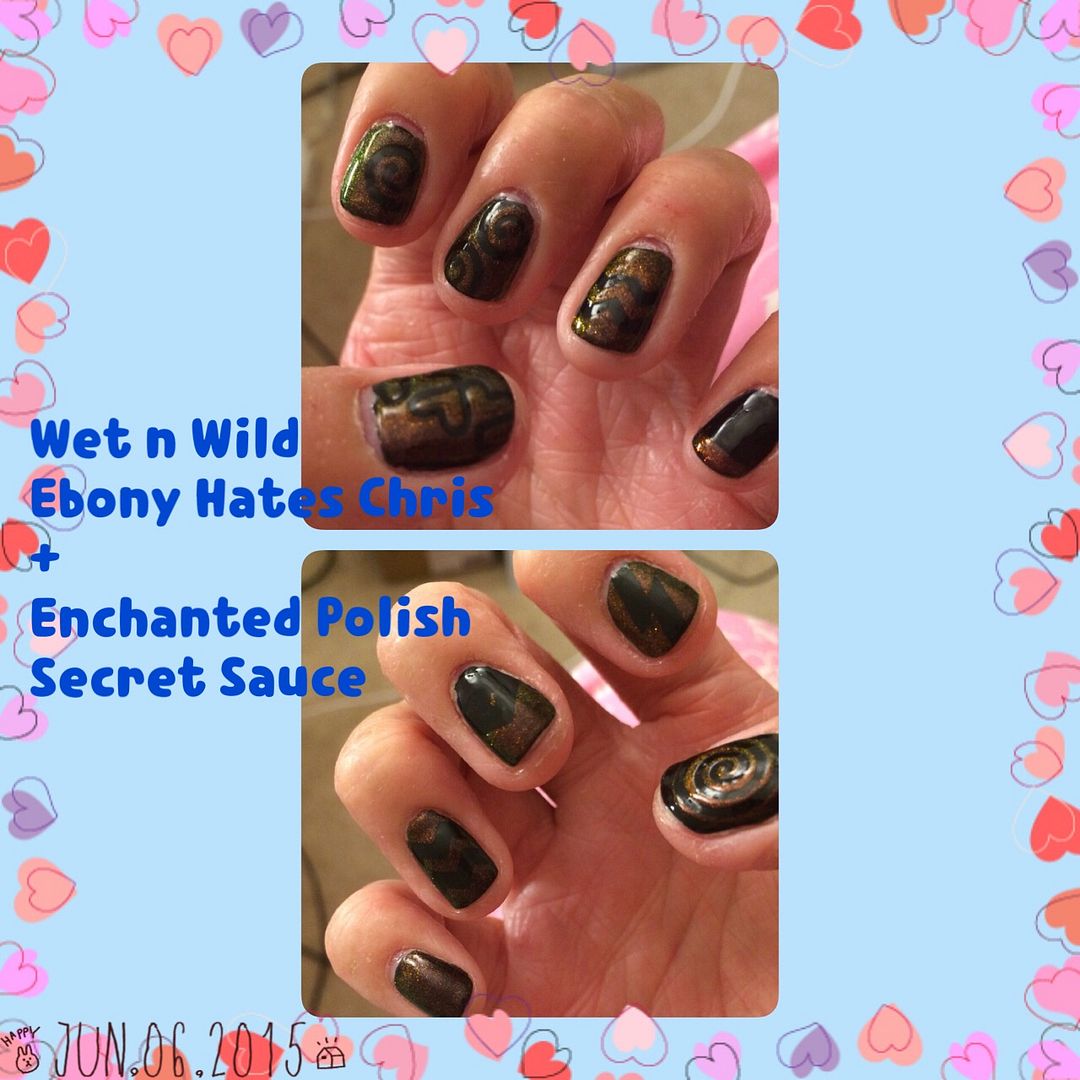 What I used:
Base coat:
OPI Nail Envy
-2 coats
Base color:
Wet n Wild Ebony Hates Chris
-1 coat
Top color:
Enchanted Polish Secret Sauce
-2 coats (I am not sure if they still sell it, but there are plenty of awesome alternatives. You do NOT need Enchanted Polish.).
Top coat:
NYC in a New York Color Minute Nail Polish in Grand Central Station
.-2 coats
Nail vinyls:
NailVinyls
and
Twinkled T
.
I have added another coat of
Northern Lights Hologram Top Coat
since then. :) I learned about this top coat from
Let them have Polish
long time ago.