I painted my nails yesterday. :)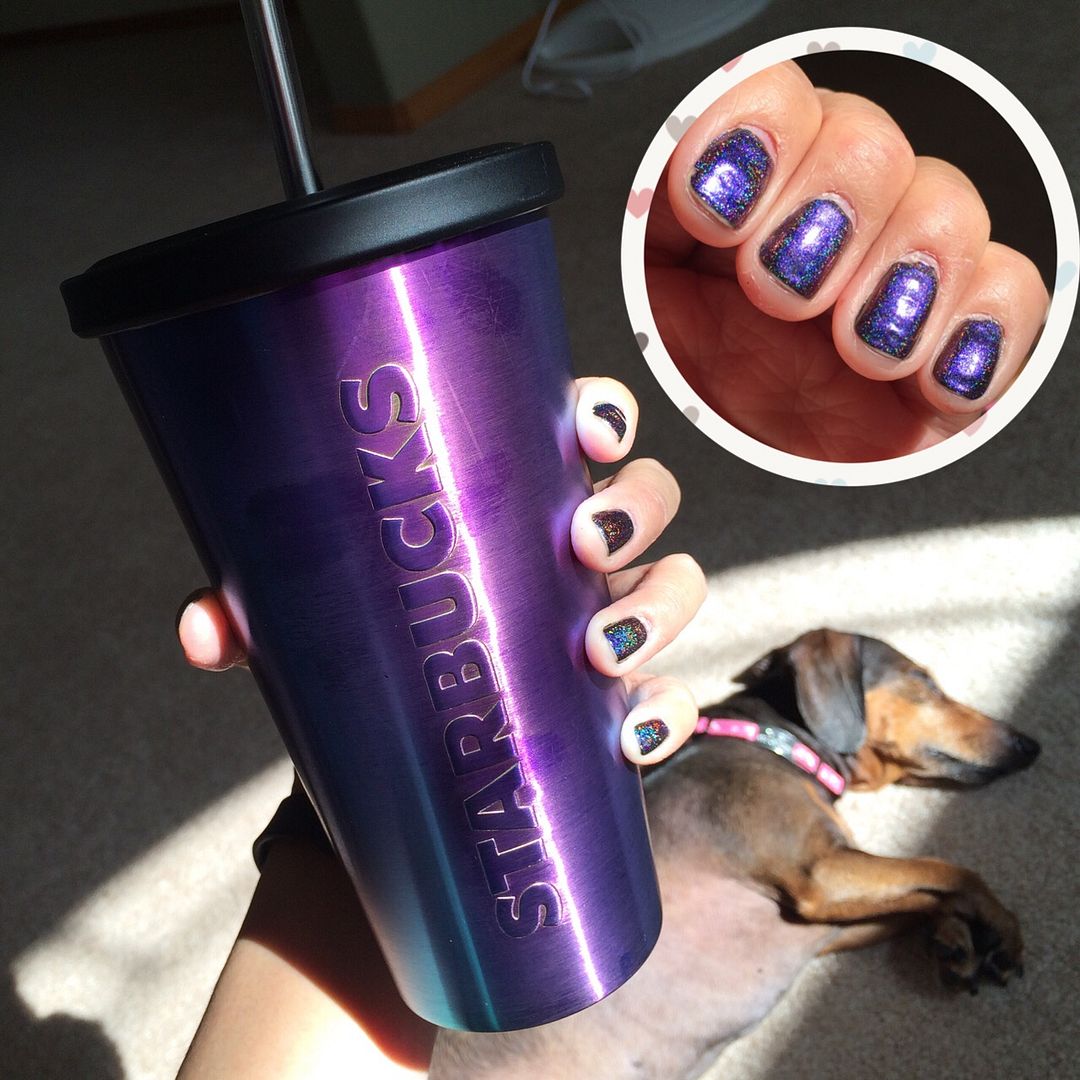 What I used:
Base coat:
OPI Nail Envy
-2 coats
Base color:
Wet n Wild Ebony Hates Chris
-1 coat
Top color:
KB Shimmer Myth You Lots
-1 coat
Top coat:
NYC in a New York Color Minute Nail Polish in Grand Central Station
.-2 coats
It sort of matches my Starbucks Tumbler. :D This tumbler is chrome and the color shifts! I wasn't going to buy this tumbler, but when we go to Starbucks on Friday and I saw it and it is the last one on display, I had to have it. Haha. My cuticles are really bad, but eczema what do you expect?
(I also discovered I have Staph infection on my hands too. Yay for eczema! NOOOOOOOOOT! )
And my Gigi was sunbathing in the background. :)