Some new lippies. Here are some of the new ones I have acquired.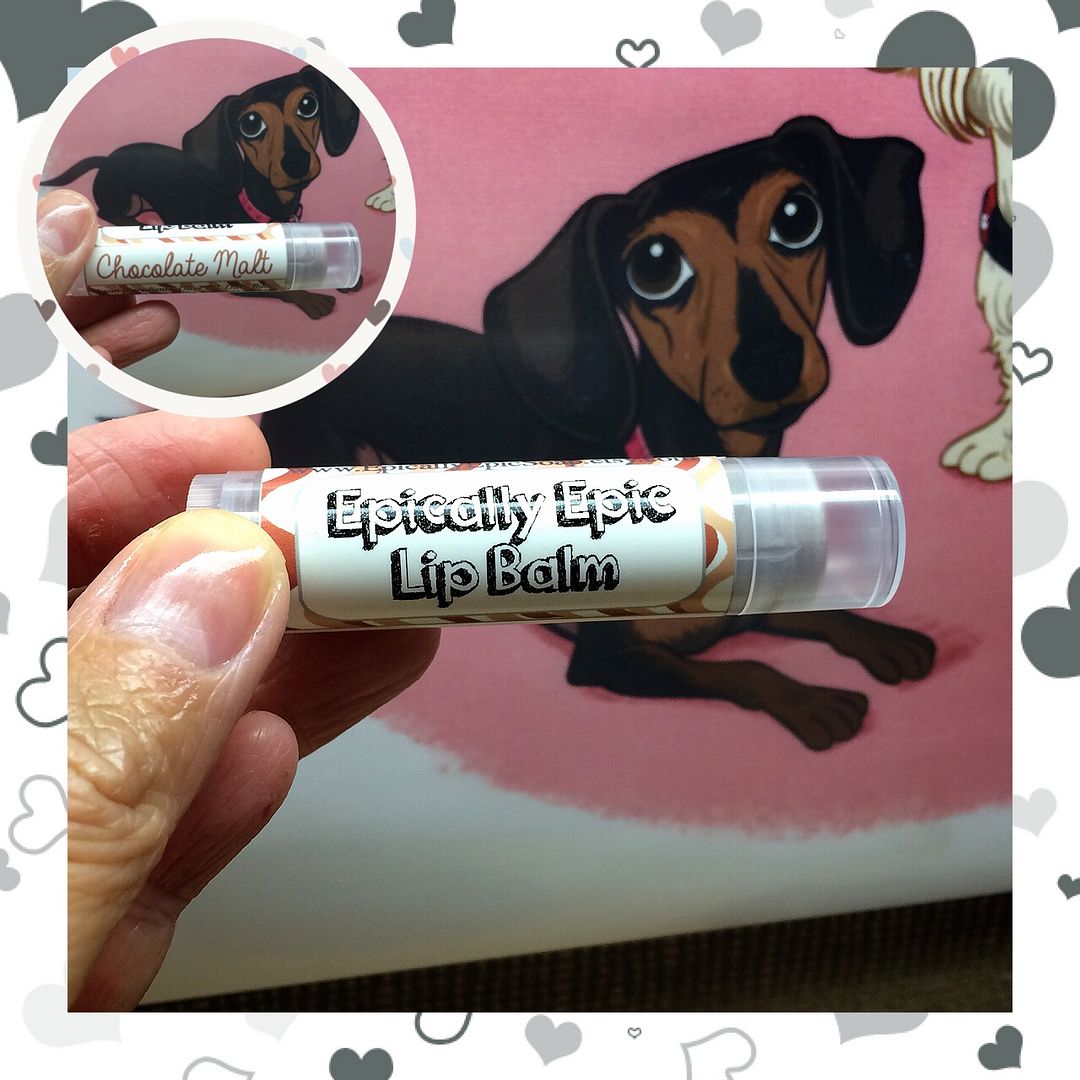 Used one of my
Epically Epic
lip balm in Chocolate Malt (which I don't see in her shop, I believe it was a LE item). One of my last batch was greasy... but luckily this batch is not. So I am liking her lip balms again. :D And I like their new designs. A few of my old favorites from them are Vanilla Latte lip tint (a nude yummy tint), Hot Cocoa, Black Raspberry Chocolate Rose (my very own custom scent).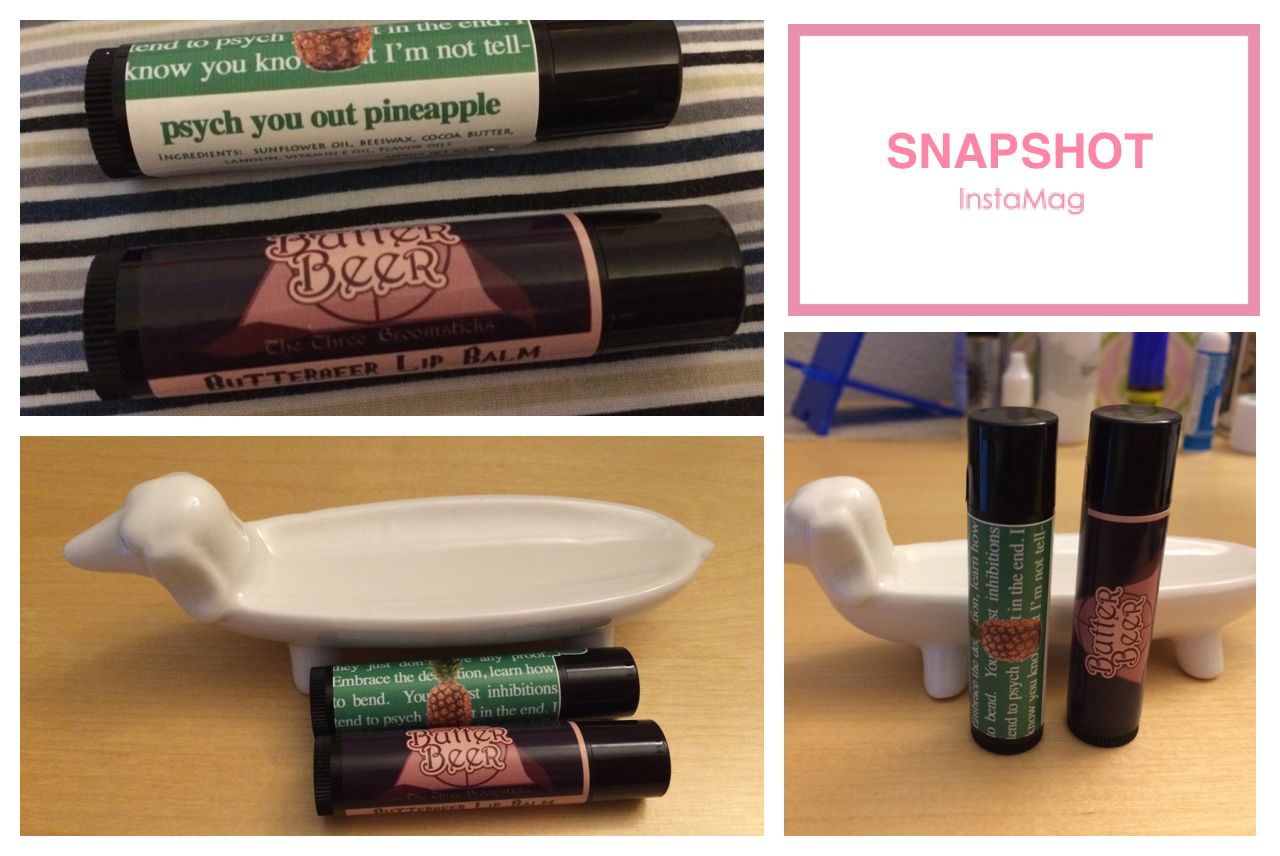 And I got 2 new lip balms from
Nerdtastic
, which I heard from
Balmaholic
. I have only bought 2:
Butter Beer
(Harry Potter) and
Psych You Out Pineapple
(Psych). I love both shows, hence my selections. There are others I'd like to try, but I thought I would make a small purchase first before I bought 349273598 tubes. ;) I haven't try them yet. But their packaging/labels are totally cute.
What are your new purchases?
+++
A mini update on the Nerdtastic Psych You Out Pineapple. I opened it today and it smells pretty good and the texture is quite nice. Not too greasy nor waxy. It is not a vegan lip balm and you can see the ingredients on the label. However, I do not like the pour. As you can see, it's a dip (not sure how you would call it), so it makes the initial application more difficult. But other than that the lip balm is quite nice.