A little shopping spree during this weekend's grocery shopping.
Wet n Wild really do have some good quality products, one of them being
Wet n Wild Ebony Hates Chris
, which I have used in many of my manicures. Another one is their lippies. I bought the following 2 colors.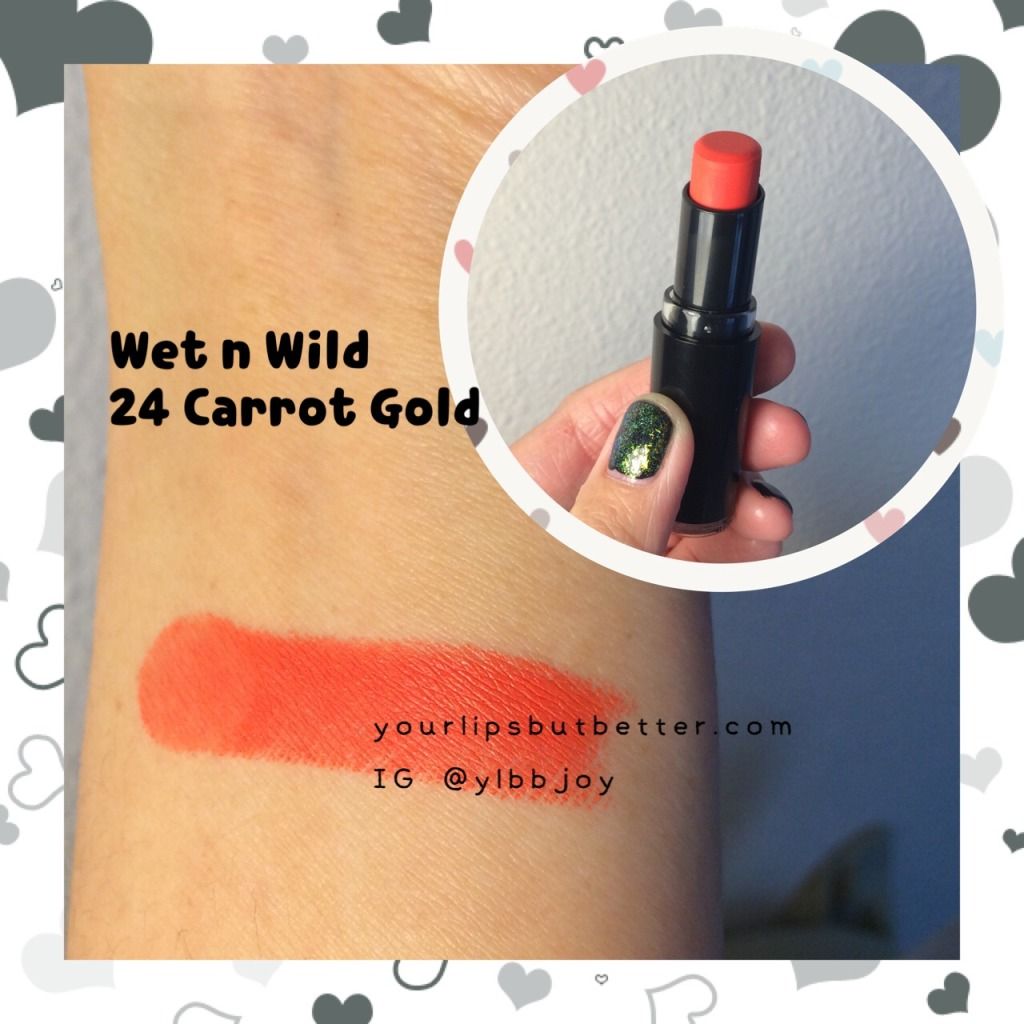 This is
WnW 24 Carrot Gold
. I do think I like orange lipsticks. Maybe not straight orange, but lippies with orange tone. Haven't found the one yet.
And this is
WnW Just Peachy
. Not a bad
color
. Both colors are matte, so you need to balm-up.
Another con of this lippie is that it does not twist all the way down, so you need to be careful when you remove the cap.
+All products in my posts were purchased
with my own hard earned money, unless otherwise stated.
+All opinions, dry humor, sarcasm, bad English and skin issues are purely my own at the time of the posts and they are all subject to change without prior notice.
+None of the links are affiliated links unless otherwise stated.