Yesterday I tried another new color I got from ILNP. I preordered a bunch (6!!!) from them awhile ago and have been sharing pics with you in previous posts, so here is another one.
I used
ILNP Timeless Vow
. It is a nice color. Under my kitchen light (yes, sometimes I see the bestest color under that light), I can see holo and then I also see specks of gold. The base color looks kind of like soft blue to me, but not really. It is a very very nice color. Below is the official description.
Timeless Vow is an elegant sage green nail polish with a truly regal feel to it.

Look closely and you'll notice the touch of gold flakes that perfectly accent this polish and allow it's personality to shine both indoors and out. As an added compliment, Timeless Vow is also delicately stuffed with a generous amount of a purely linear holographic pigment (much smaller in size than typically used in holographic polishes) to give it a silky smooth and classy rainbow sparkle in the sun.

The end result is an exceptionally dreamy polish that fits wonderfully into the wedding theme of our 2015 Spring Collection.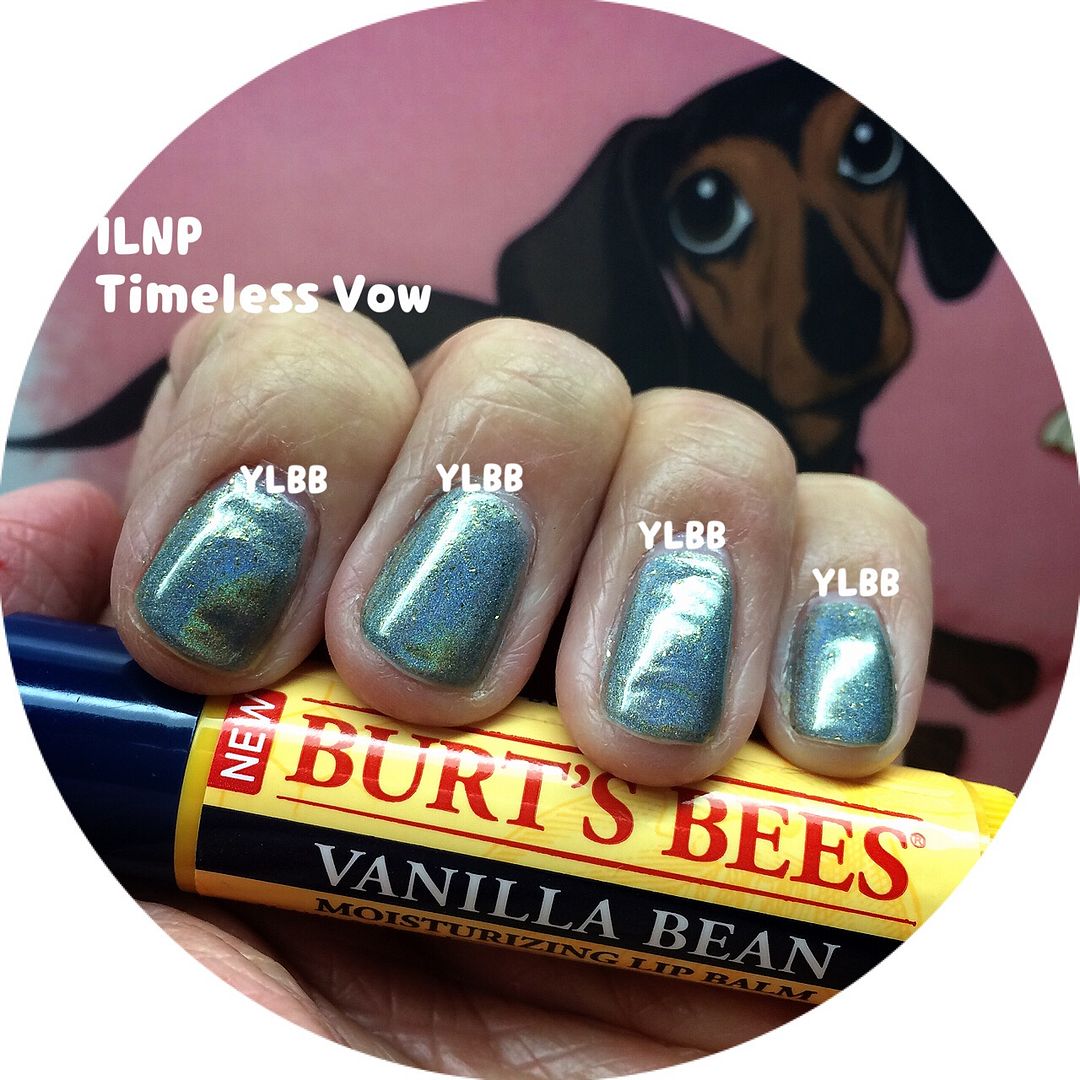 What I used:
Also featuring
Burt's Bees Vanilla Bean lip balm
. Vanilla and chocolate are 2 default flavors when I buy lip balms (or ice cream) and not sure what scent/flavor to get. The texture is smooth and it smells nice and it is quite moisturizing.
**********
+All products in my posts were purchased
with my own hard earned money, unless otherwise stated.
+All opinions, dry humor, sarcasm, bad English and skin issues are purely my own at the time of the posts and they are all subject to change without prior notice.
+None of the links are affiliated links unless otherwise stated.