New lippie.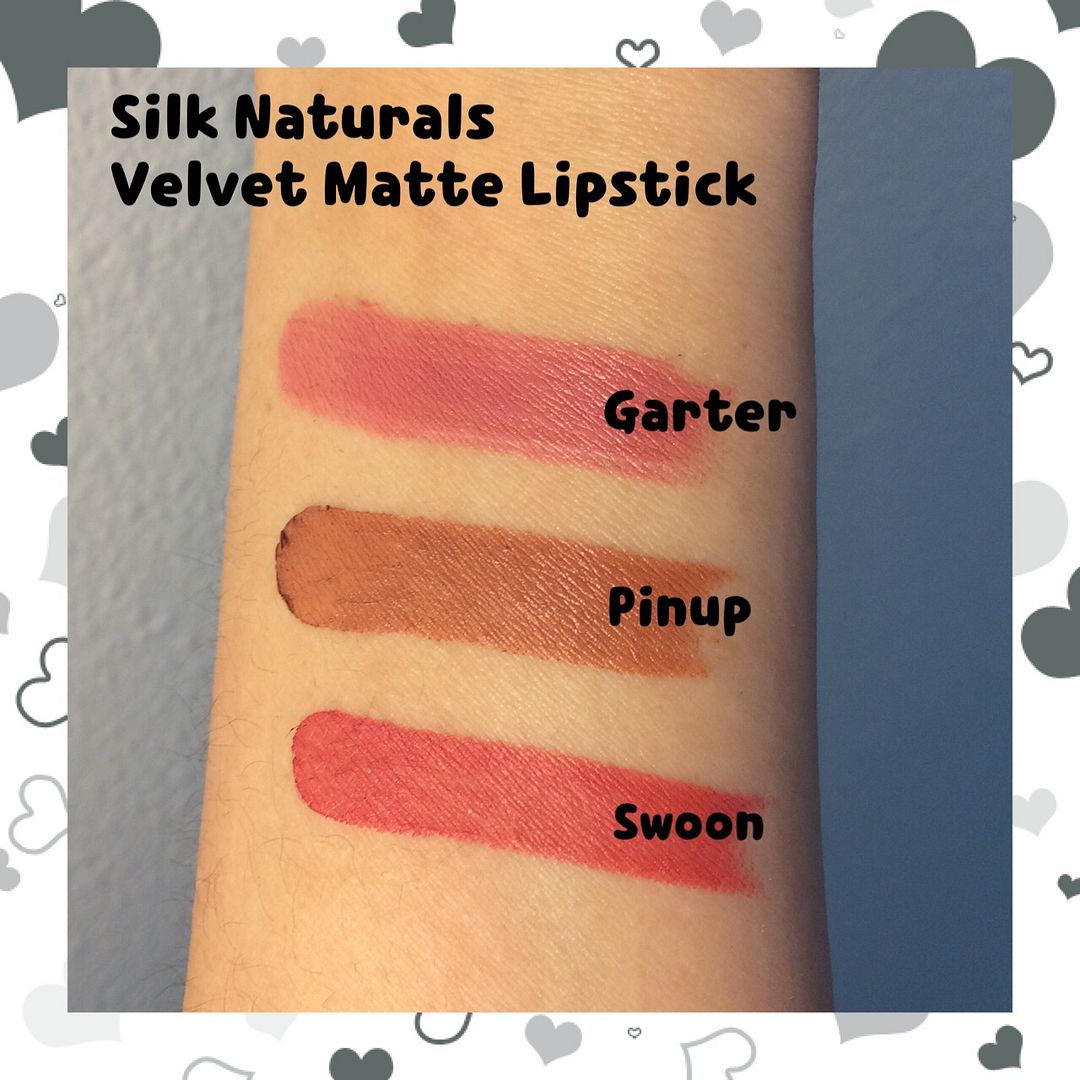 Got my new Silk Naturals Velvet Matte Lipstick. I picked up 3 of their matte lippies. All 3 are quite creamy and do not feel too dry. I enjoy them. I would still balm up first though.
Garter
-This is my pink-nude.
Pinup
-I do find this quite nude.
Swoon
-Nice pink.
+All products in my posts were purchased
with my own hard earned money, unless otherwise stated.
+All opinions, dry humor, sarcasm, bad English and skin issues are purely my own at the time of the posts and they are all subject to change without prior notice.
+None of the links are affiliated links unless otherwise stated.