I have gone polishless for a good couple of days, not sure how much good it does. But mentally I feel pretty good. And today I painted my nails.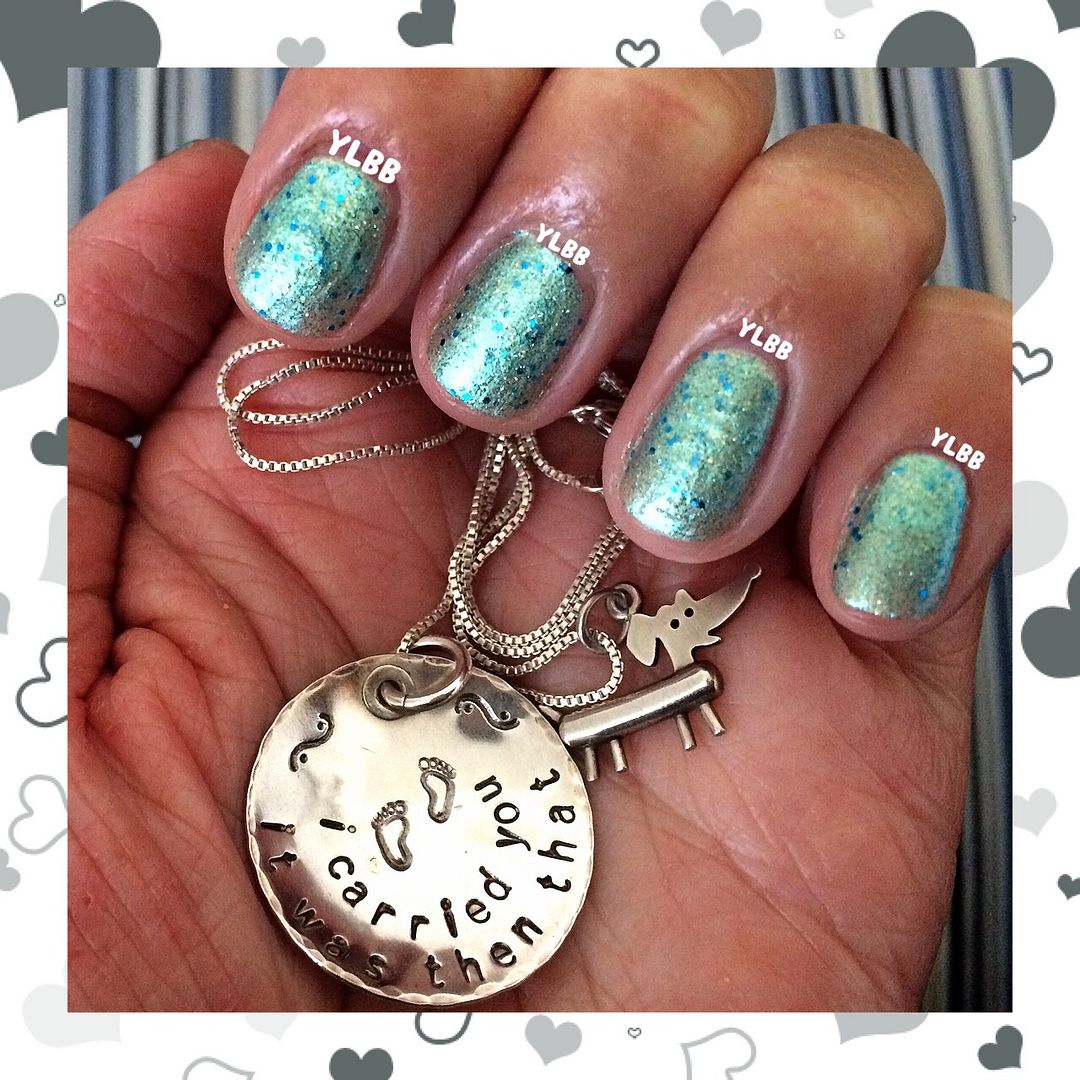 What's on the nails:
Base coat:
OPI Nail Envy
-2 coats
Color:
Deborah Lippmann Mermaid's Dream
-2 coats.
Top coat:
NYC in a New York Color Minute Nail Polish in Grand Central Station
.-2 coats
Also featuring my current favorite necklace. These are separate purchases. A
cute dachshund pendant
from Stickman Jewelry and a
custom
Footprints In The Sand pendant from Pangaea Designs. Looooooooooooooooooooove.
I have also found Nail-Aid
NO-RUB Power Gel
Acetone Remover for Glitter Nail Polish, Nail Art and Stubborn Dark Polish at Walmart today, so I am kinda interested in trying them out. Here is
one of the reviews
I have found. I do like the Target Up & Up nail polish remover dip it (
review
), but acetone really dries up my nails, so I want to see if this is any better.
I am a eczema sufferer, and my hands have been acting up a bit, so I want to be gentle to my hands and nails.
+All products in my posts were purchased
with my own hard earned money, unless otherwise stated.
+All opinions, dry humor, sarcasm, bad English and skin issues are purely my own at the time of the posts and they are all subject to change without prior notice.
+None of the links are affiliated links unless otherwise stated.