Another Gerard Cosmetic lippie. :)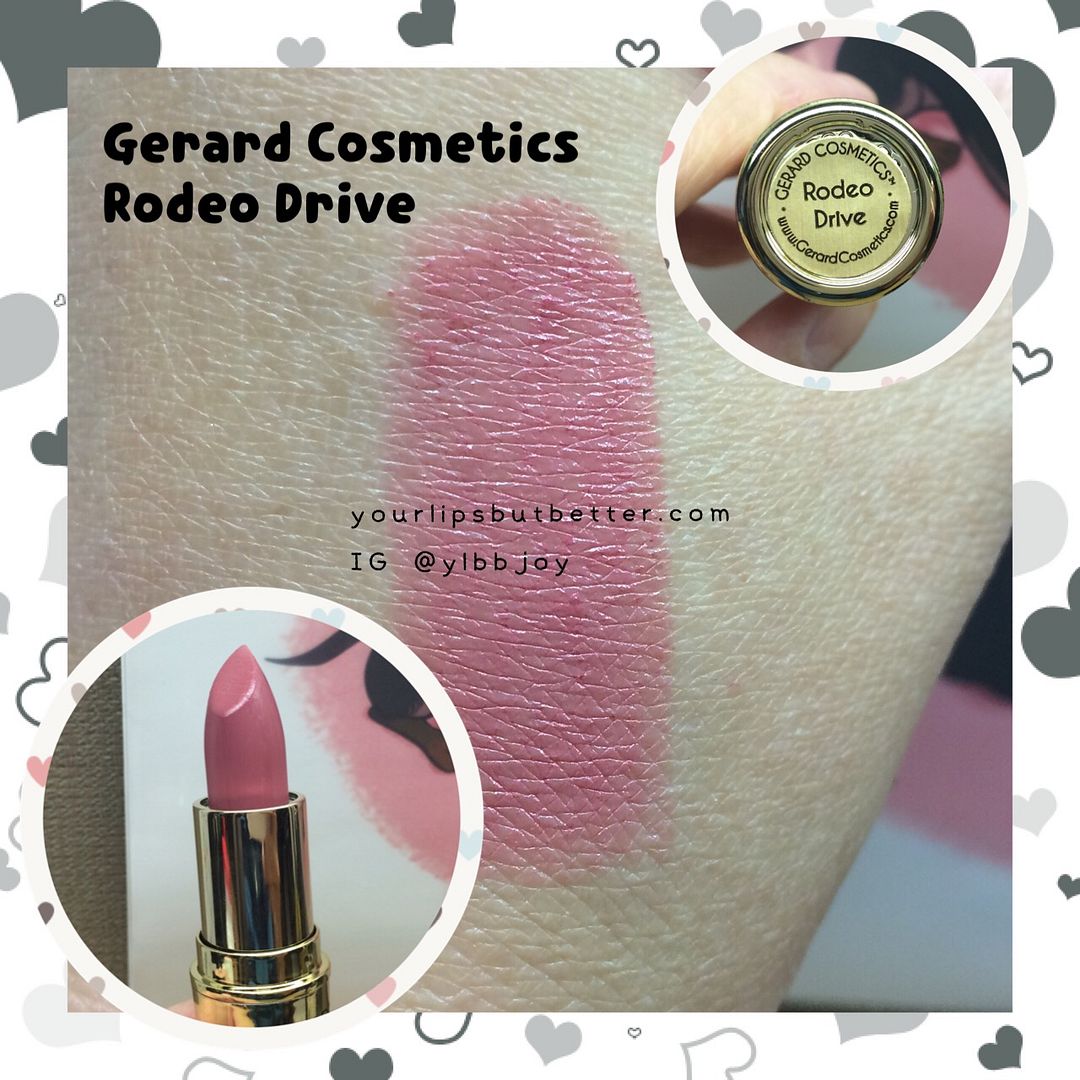 I opened my
Gerard Cosmetics Rodeo Drive
today. I bought it for 2 for $20 with a coupon code (2 pack lipsticks shipping included, use code "
SC2Lips
"). The other one is Berry Smoothie. They processed the order fairly quick, but the shipping itself (via FedEx Smartpost) is slow. Took almost 10 days from CA to WA. As you can see the color is sort of pink. It is quite wearable and I like it. Also this definitely does not have the drying feeling like
1995
, which is nice. I will be doing a bit of comparisons with the other pink I have. I normally don't care much about pink. But I think I like this one. Stay tune for another post with comparison swatch.
++++++++++
Here are some swatches with some pinks I have.