I have received my
Colourpop
order on Monday and want to share some swatches here. Colourpop's Lippie Stix are great and they have been very popular lately especially on YouTube, so do a search if you are interested.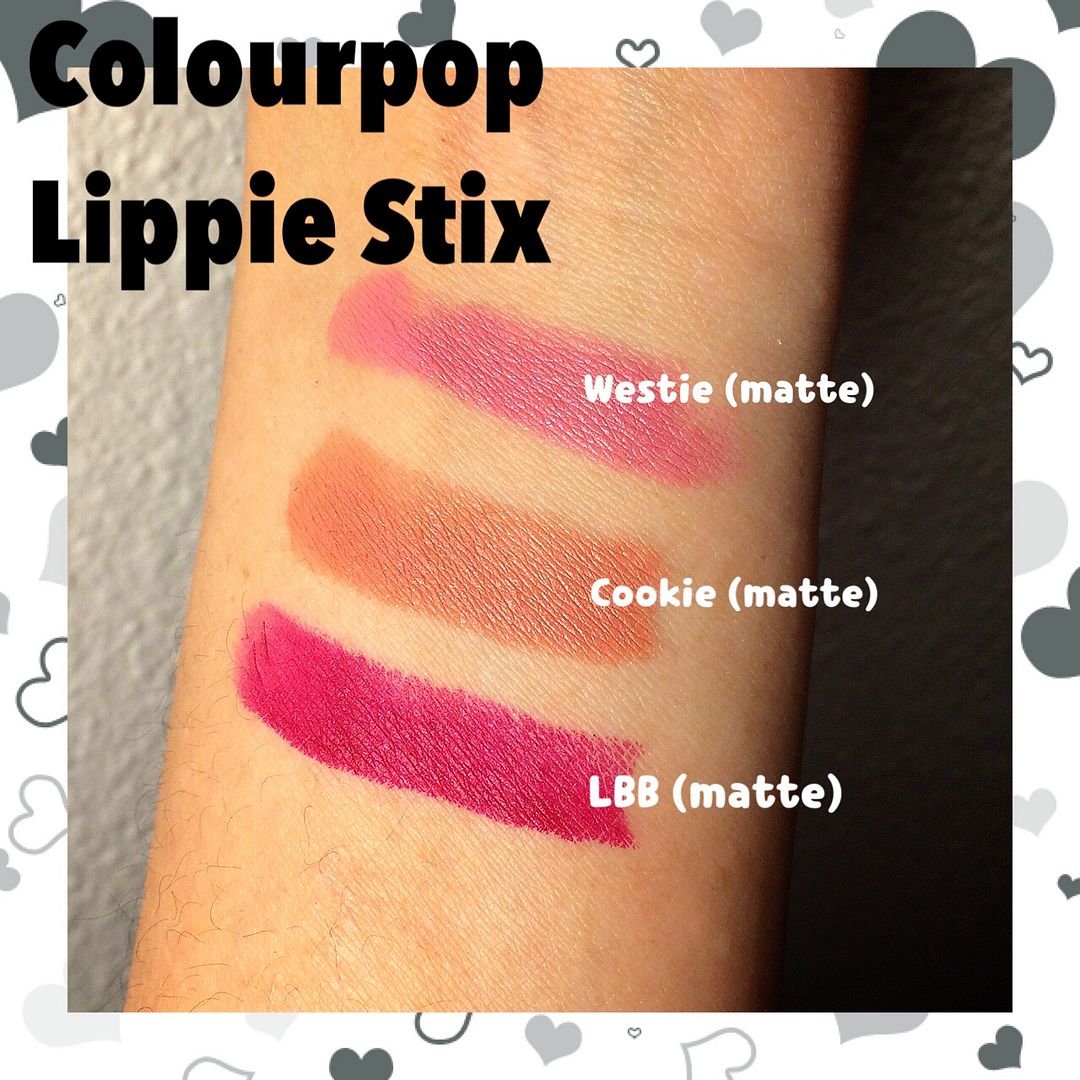 My 3 new addition. I especially love Westie. I need to buy the lippie pencils too.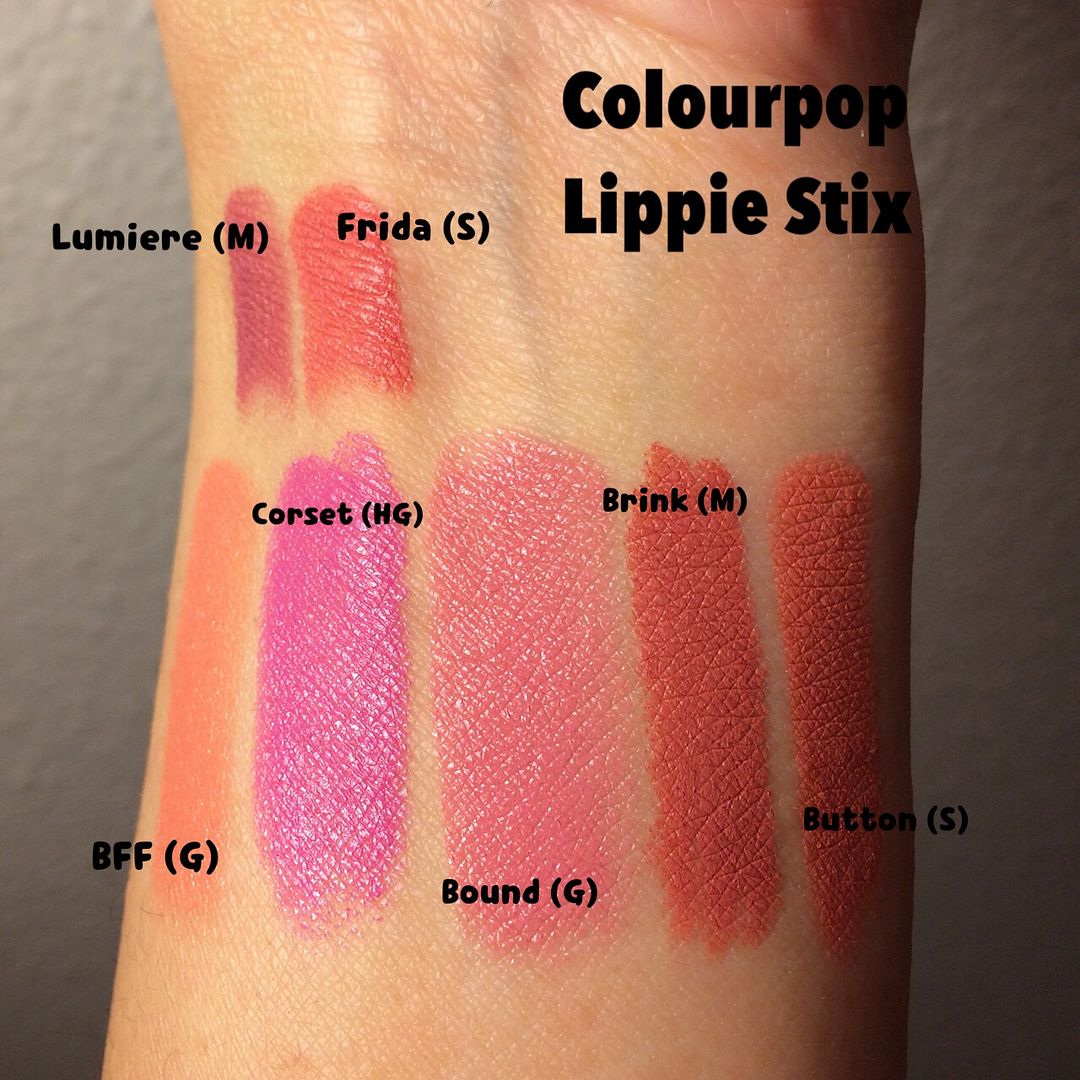 Here are the other ones I have. This swatch is not the best, sorry. Brink is my fav among this bunch. Lumiere and Frida are nice too.
+All products in my posts were purchased
with my own hard earned money, unless otherwise stated.
+All opinions, dry humor, sarcasm, bad English and skin issues are purely my own at the time of the posts and they are all subject to change without prior notice.
+None of the links are affiliated links unless otherwise stated.