I have seriously accumulated so many lately. And I really do enjoy them. :) I think they are the best beauty products that can enhance your look alone. :) Great for days when you just want something, but not a full face. This post will be a review of
Wet n Wild lipstick
.
I included similar shades or the other items I owned in the same collection.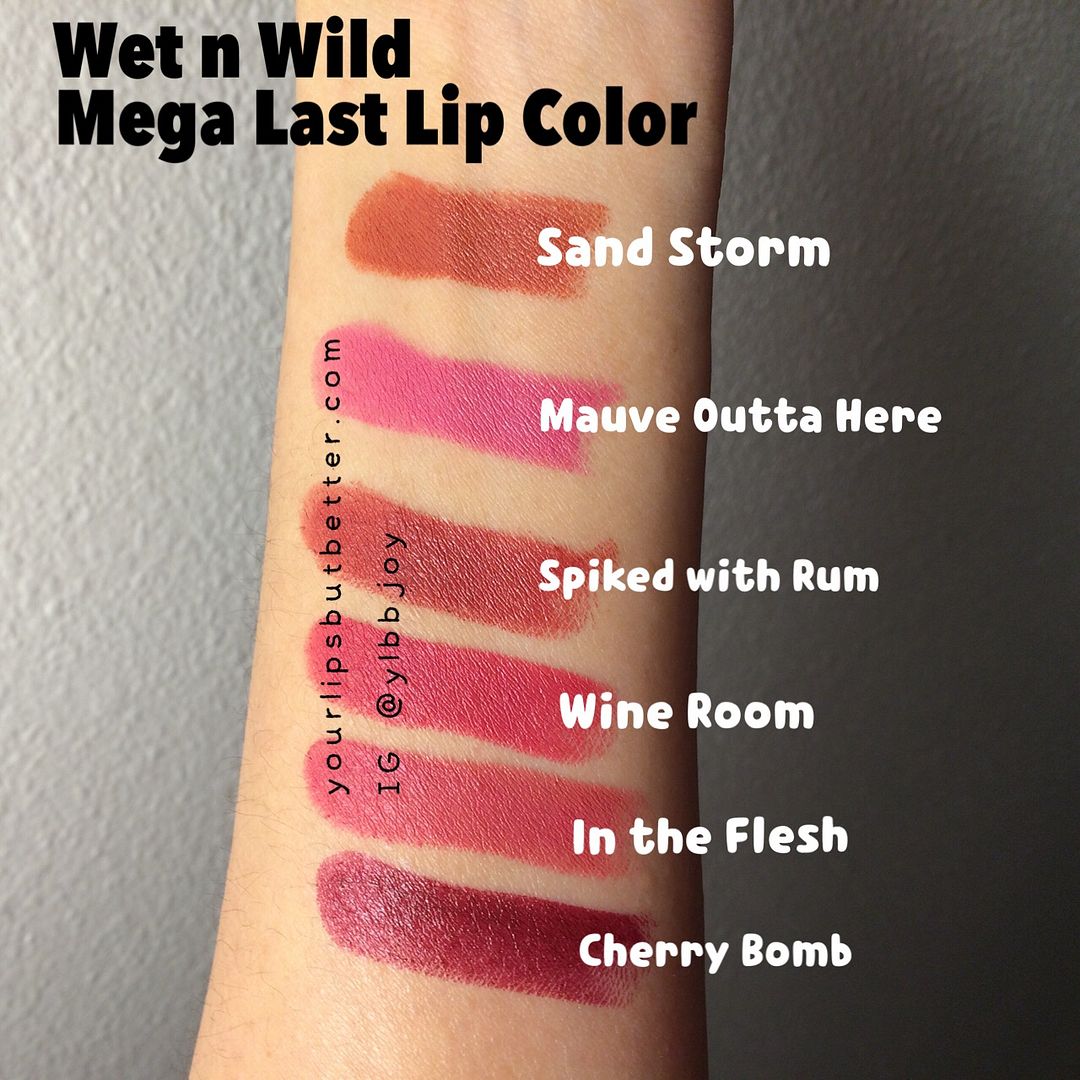 These are matte and very pigmented. Just 1 swipe is all you need. I would use a lippie base. Use either a lip balm or a lip primer.
Wine Room and In the Flesh, I already owned. The other ones are BOGO half off at Walgreen. All are very nice. Cherry Bomb is a bit patchy/difficult to apply evenly. I think with a lip brush, it would give better result.
+All products in my posts were purchased
with my own hard earned money, unless otherwise stated.
+All opinions, dry humor, sarcasm, bad English and skin issues are purely my own at the time of the posts and they are all subject to change without prior notice.
+None of the links are affiliated links unless otherwise stated.