I did my nails last night so that I can have St. Patrick's Day nails. :D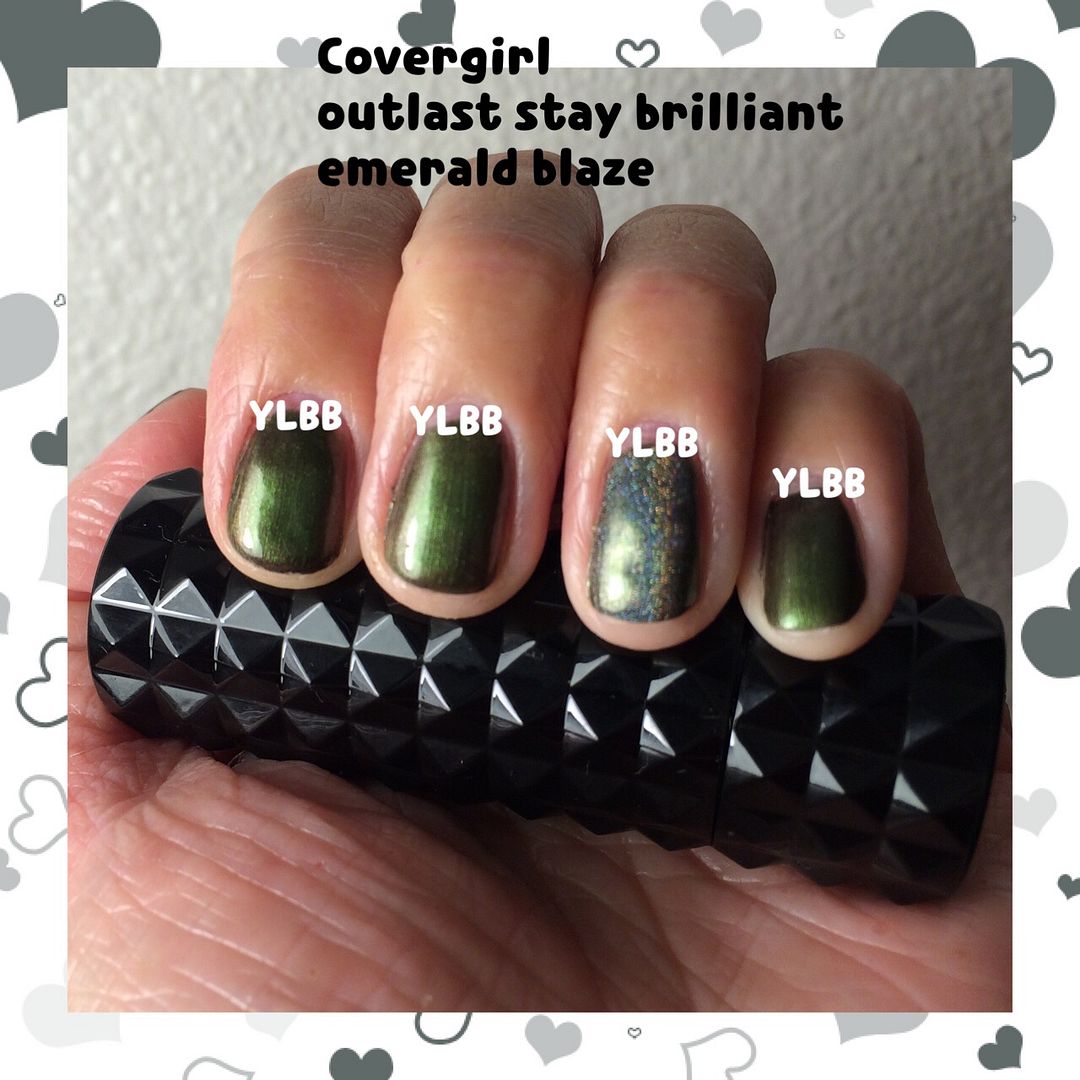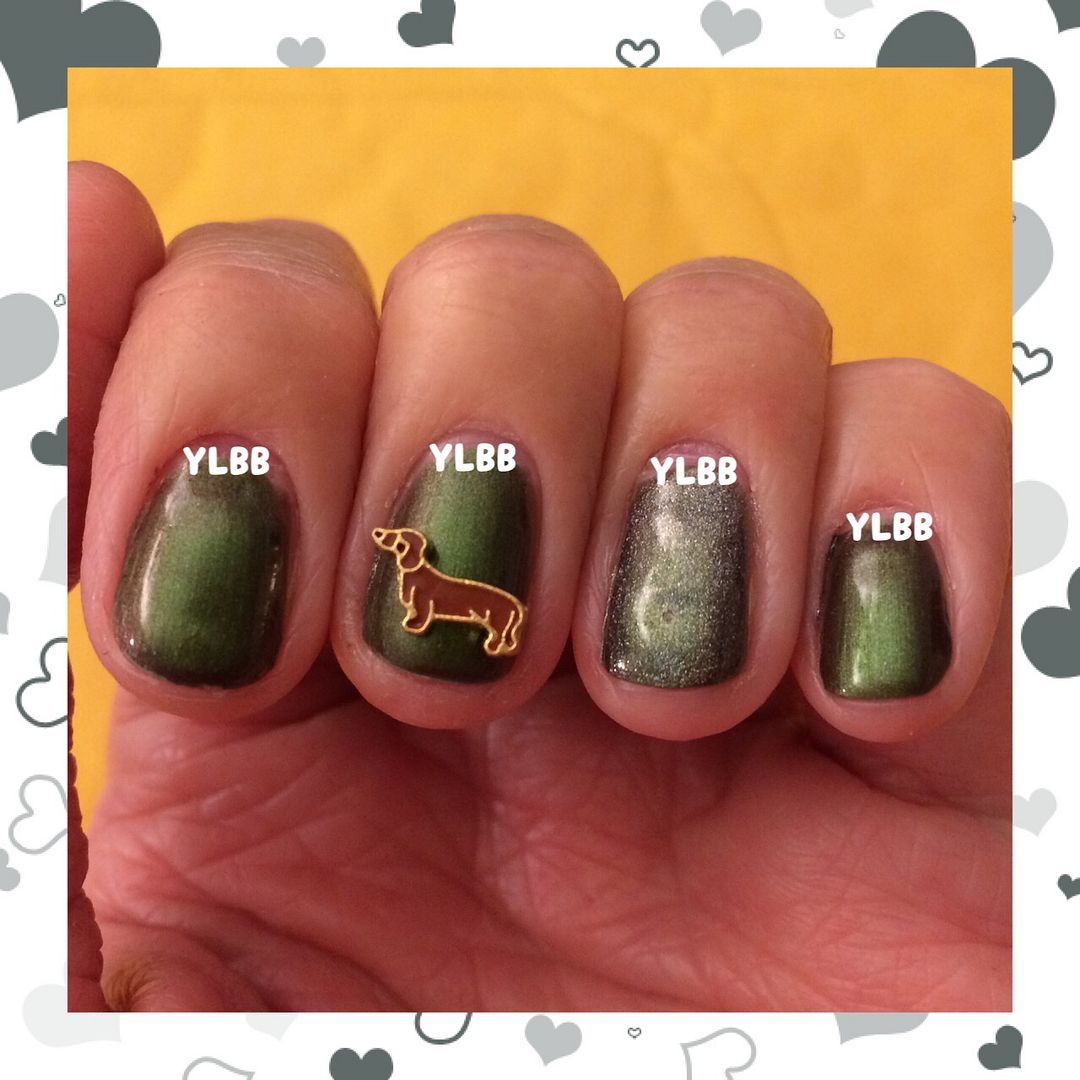 I used
Covergirl outlast stay brilliant in emerald blaze
. It is a nice green. I also "added" a
dachshund charm
! How cute. I got the charm from
The Sparkly Shop
. And I just placed the charm there for the photo, I didn't use any glue to secure it. The charm is quite thick, I have a feeling it will fall off easily with me being so clumsy.
(I didn't know they have this when I made my purchase!!!)
The lippie featured in the first pic is
Kat Von D Lovecraft
.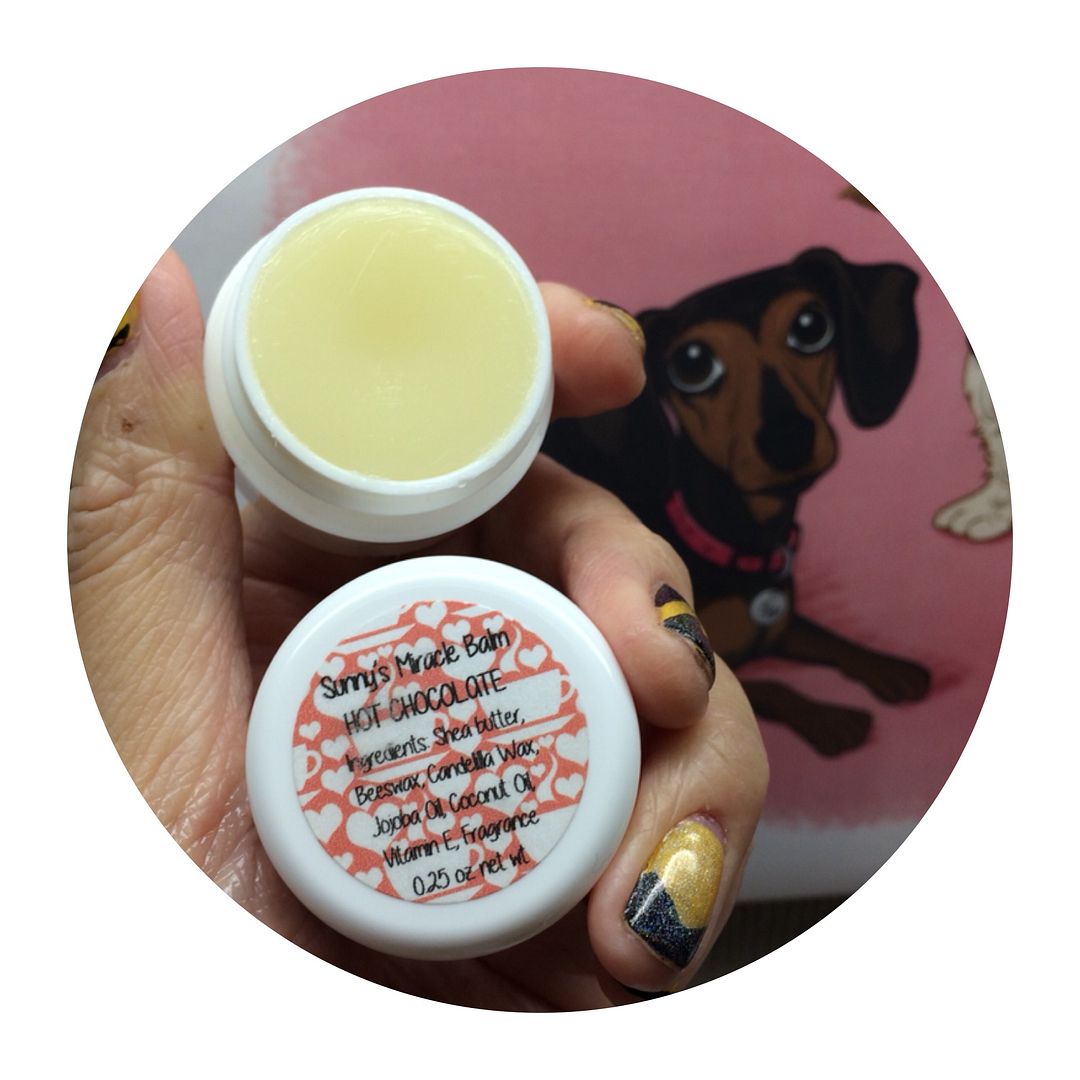 This will be a good addition to your manicure. I am really enjoying this miracle balm (cuticle balm) from
365 days of color
. I bought their sample set, which you get 3. I picked Hot Chocolate, Funnel Cake and Honeydew. I opened Honeydew already, but it is not very strong. Hot Chocolate, on the other hand is so good. :) And the size is so cute (.25oz) and I think it will last awhile too.
* All products in my posts were purchased
with my own hard earned money, unless otherwise stated.
All opinions, dry humor, sarcasm, bad English and skin issues are purely my own at the time of the posts and they are all subject to change without prior notice.