I have seriously accumulated so many lippies lately. And I really do enjoy them. :) I think they are the best beauty products that can enhance your look alone. :) Great for days when you just want something, but not a full face. This post will be a review of the
Fresh Sugar Lip Treatment
.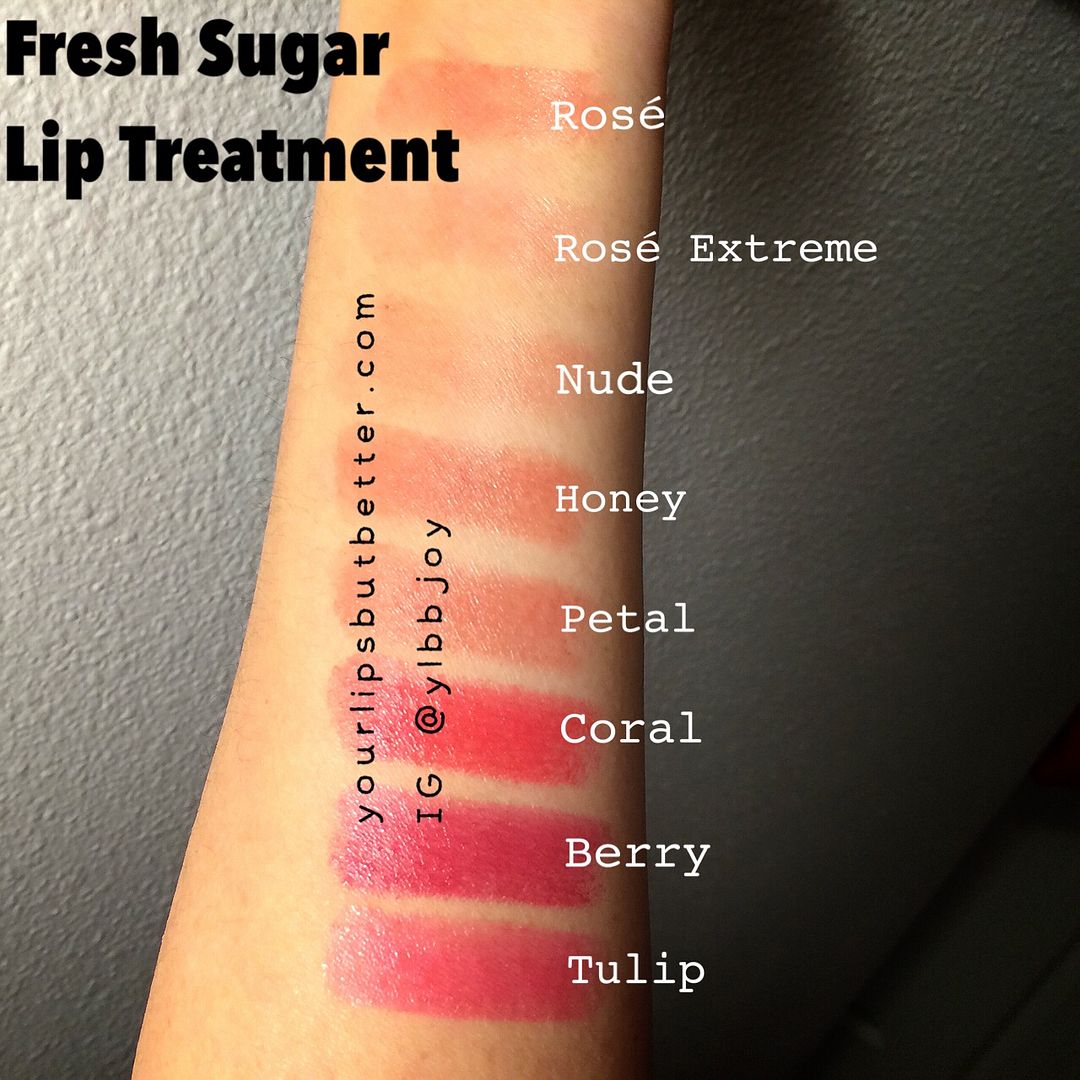 I have received Rosé Extreme yesterday and I am shocked that Rosé Extreme is more sheer then Rosé (since it is "Extreme" and all). Most of the color of my other treatments are nice and visible. The texture is as great as the other ones I have. They can be a bit soft, but they are nice and moisturizing. It is almost as sheer as Nude, just maybe a bit more pink. All swatches are multiple swipes.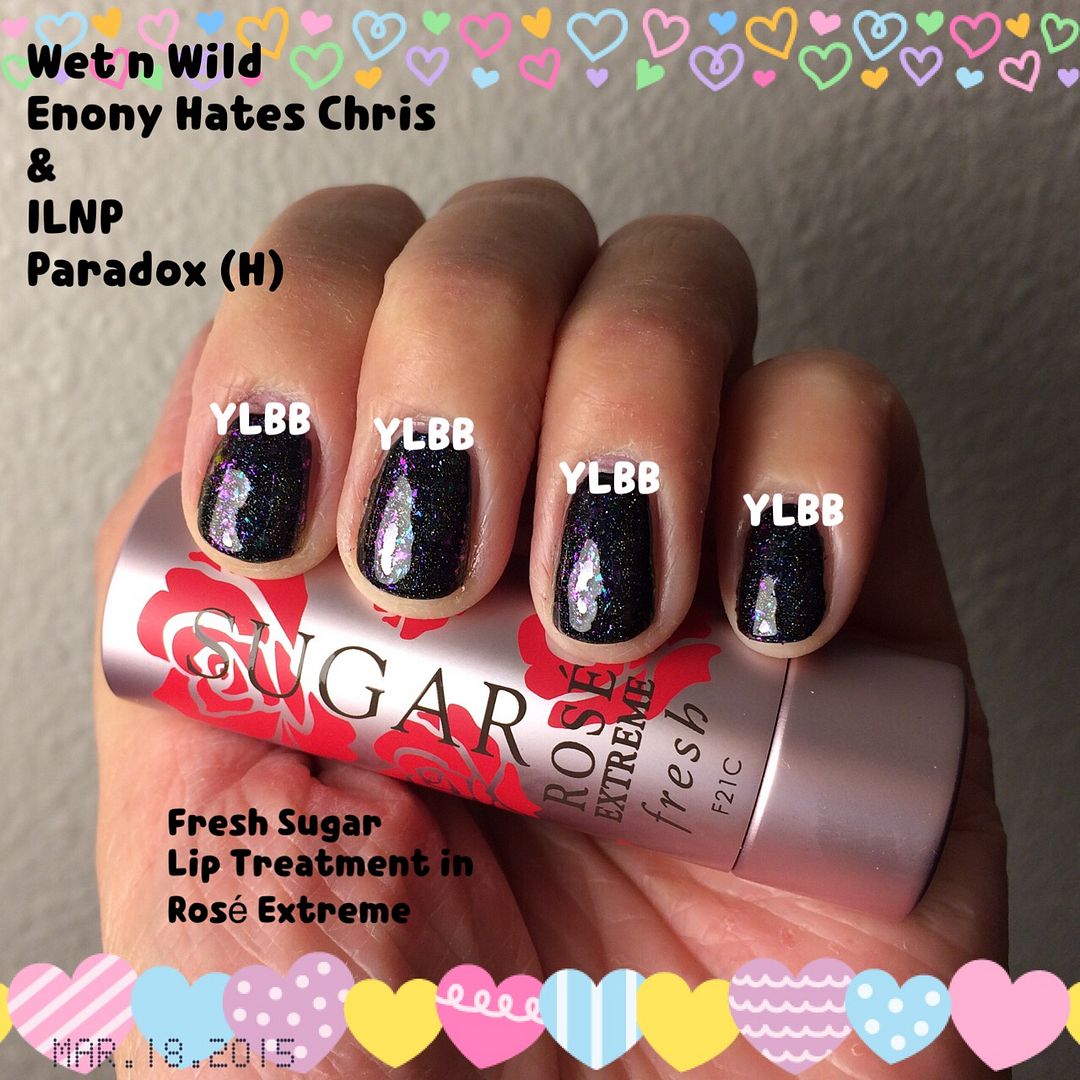 Here is a picture of the lippie, it has roses on the tube. This is an exclusive limited edition.
* All products in my posts were purchased
with my own hard earned money, unless otherwise stated.
All opinions, dry humor, sarcasm, bad English and skin issues are purely my own at the time of the posts and they are all subject to change without prior notice.