I have received my ILNP preorder today! I love their shop. Great polishes and fast shipping.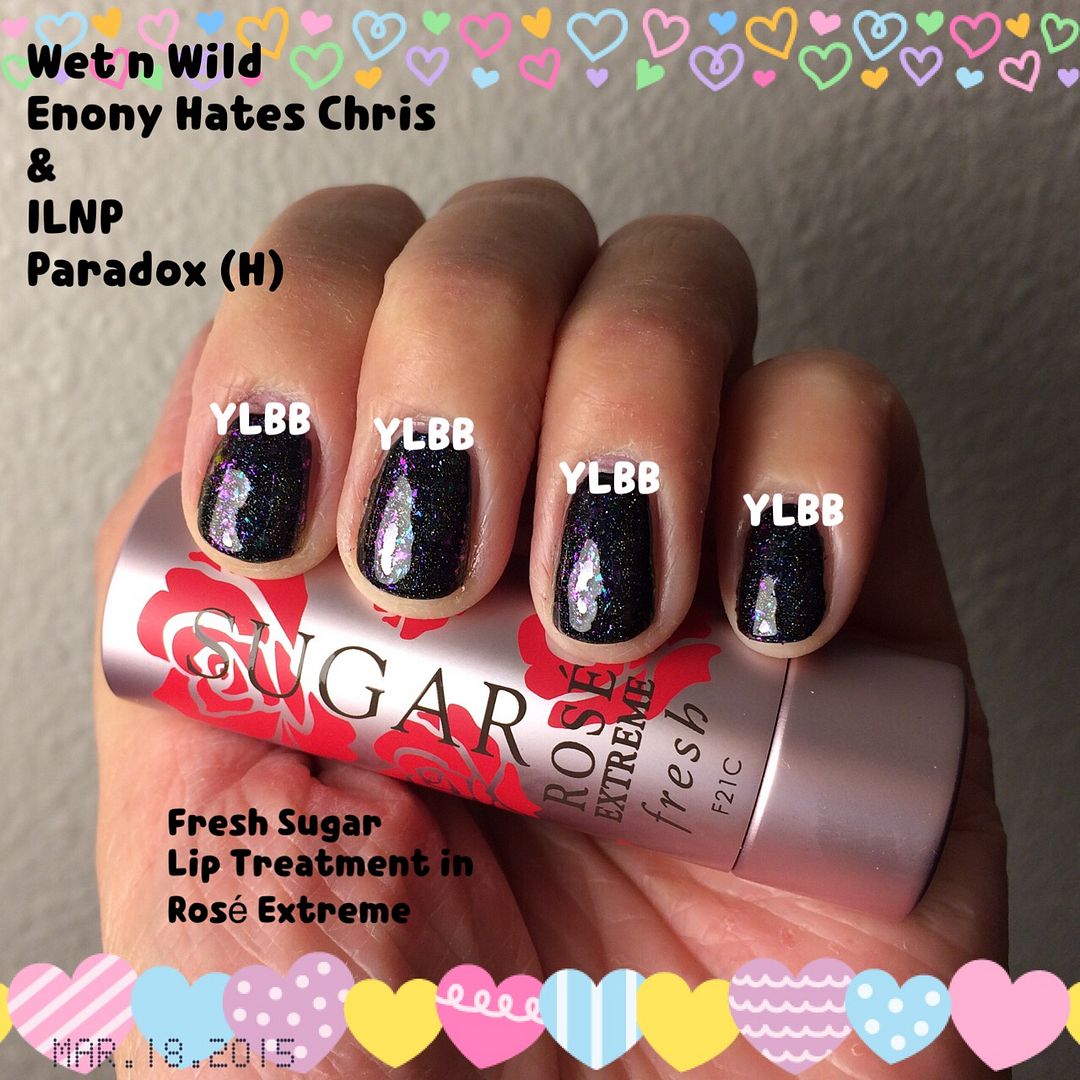 I can't wait to play, so I used one of the new polishes.
Base coat is
OPI Nail Envy
and top coat is
INM Out The Door Fast Drying Top Coat
.
The base color is 1 coat Wet n Wild Ebony Hates Chris (a very good black polish at its price point!) and topped with 2 coats of ILNP
Paradox (H)
.
Also featuring
Fresh Sugar Rosé Extreme Lip Treatment
.
Everything apply smoothly and come together great. :)
A bonus photo of Gigi from last Saturday (3/14/15). :) We went to visit her Godfather (my uncle who adores her) and she dressed up for the visit. :D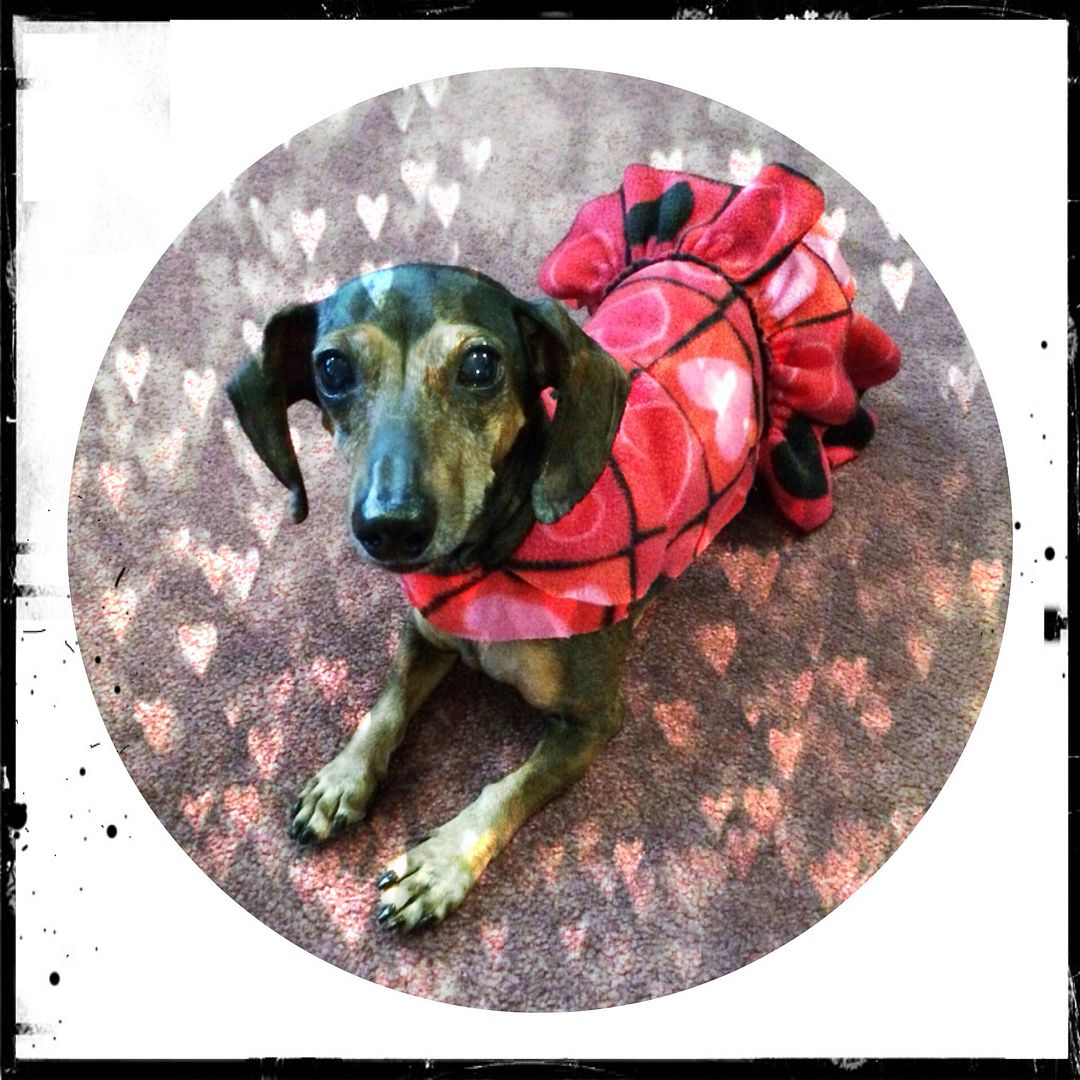 +All products in my posts were purchased
with my own hard earned money, unless otherwise stated.
+All opinions, dry humor, sarcasm, bad English and skin issues are purely my own at the time of the posts and they are all subject to change without prior notice.
+None of the links are affiliated links unless otherwise stated.