I let my nails take a break last night and it is time to paint something fun this morning (3/28/15). :)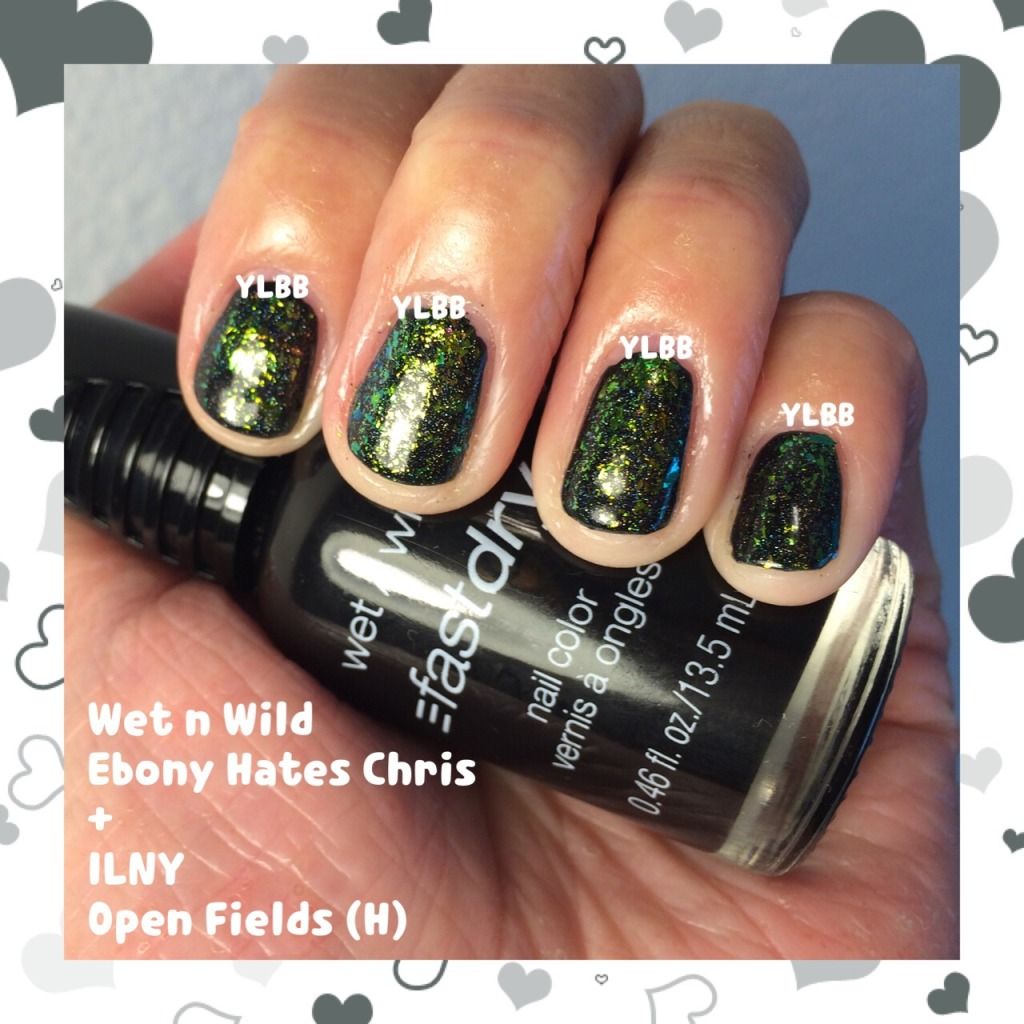 New mani.
Wet n Wild Ebony Hates Chris
topped with 2 coats of
Open Fields (H)
. Wnw EHC is really a good 1-coater black. It is affordable and need just 1 coat.
Description of the polish:
Open Fields (H) is a holographic version of the original Open Fields Ultra Chrome Flakie nail polish!

The new Open Fields (H) contains just the right amount of holographic splendor to add a beautiful rainbow sparkle to the polish. All without ruining the intense color shift effect!

Open Fields (H) is a wonderfully fresh nail polish that primarily shifts through a vibrant grass green, golden yellow, and cool blue. You might even catch other colors depending on the lighting!

ILNP Ultra Chrome Flakies are fully opaque and can be worn alone or over any color without affecting the intense color shifting properties.

Full coverage in 3 - 4 coats.
What I used:
Base coat:
OPI Nail Envy
-2 coats
Base color:
Wet n Wild Ebony Hates Chris
-1 coat
Top color:
Open Fields (H)
-2 coats.
Top coat:
NYC in a New York Color Minute Nail Polish in Grand Central Station
.-2 coats
+All products in my posts were purchased
with my own hard earned money, unless otherwise stated.
+All opinions, dry humor, sarcasm, bad English and skin issues are purely my own at the time of the posts and they are all subject to change without prior notice.
+None of the links are affiliated links unless otherwise stated.