Due to laziness, I haven't been using nail decals much. Just polish and go. Another way to spice up your manicure is use a "specialty" top coat. I don't mean a fast drying top coat. I mean another polish that has special effect.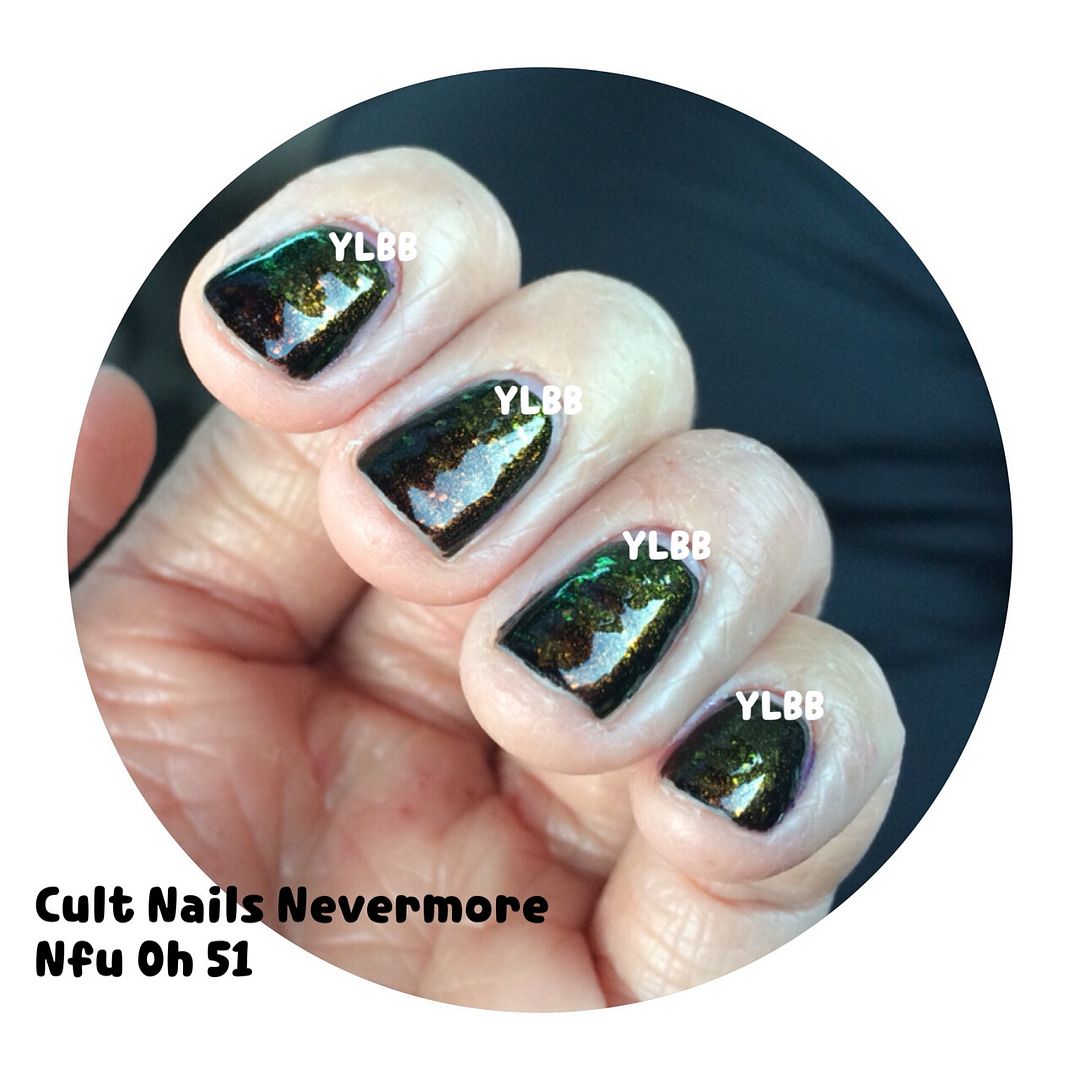 This picture I used Cult Nails Nevermore and topped it with
Nfu Oh 51
. My photo is not doing this topper any justice (
this post does a much etter job than me
). It shifts to many different shades under the sun. I read that this product has been discontinued though. So sorry. But there are many options of toppers in the market now, so that is not entirely hopeless.
This link shows some potential dupes
. Also you may still find some stores still has it.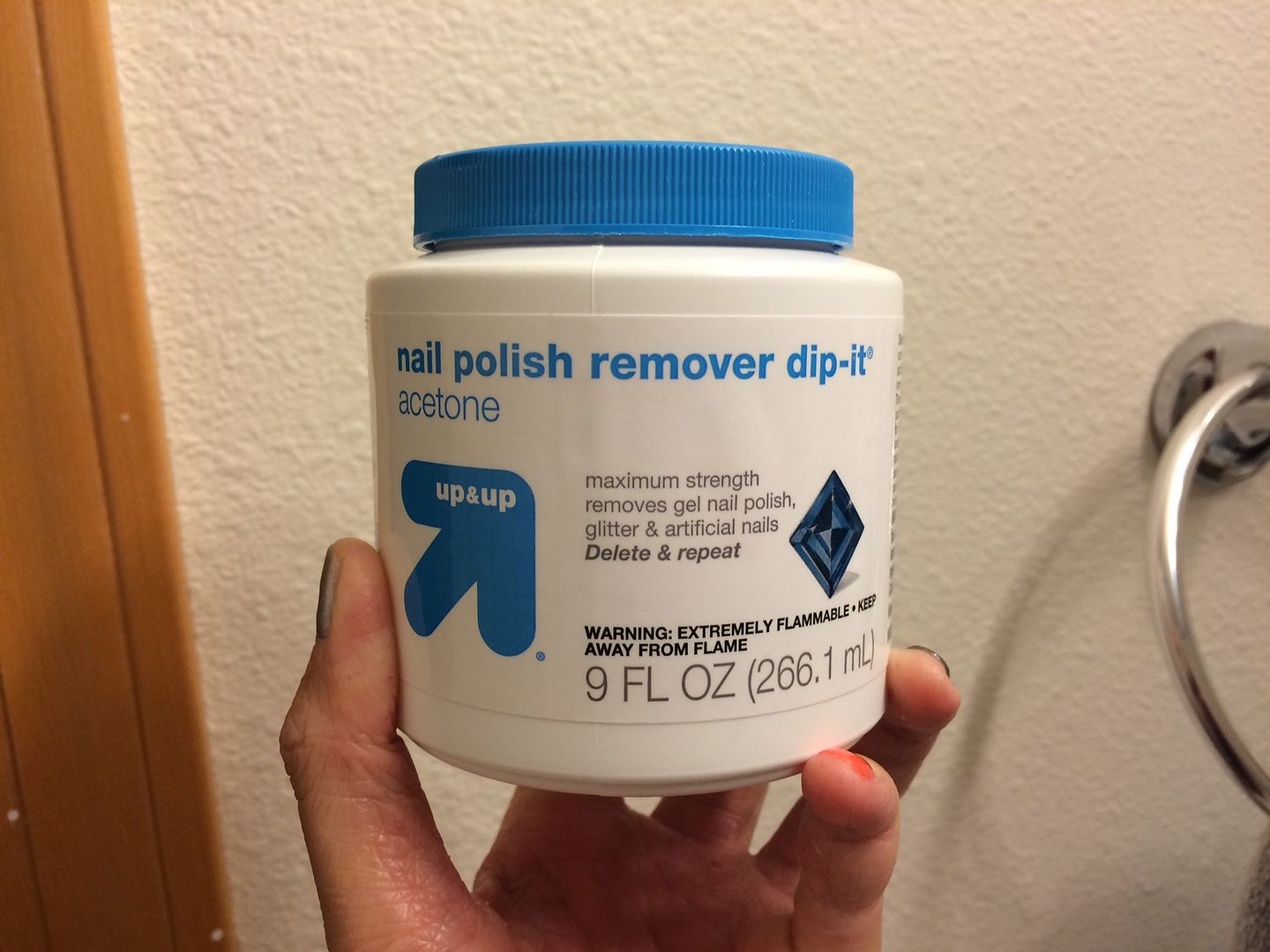 This remover is great. I think the key to this are the little "teeth" in the jar. It is under $3. I recommend it.
* All products in my posts were purchased
with my own hard earned money, unless otherwise stated.
All opinions, dry humor, sarcasm, bad English and skin issues are purely my own at the time of the posts and they are all subject to change without prior notice.