I did some swatches of my lipsticks and here is a very mini and simple review.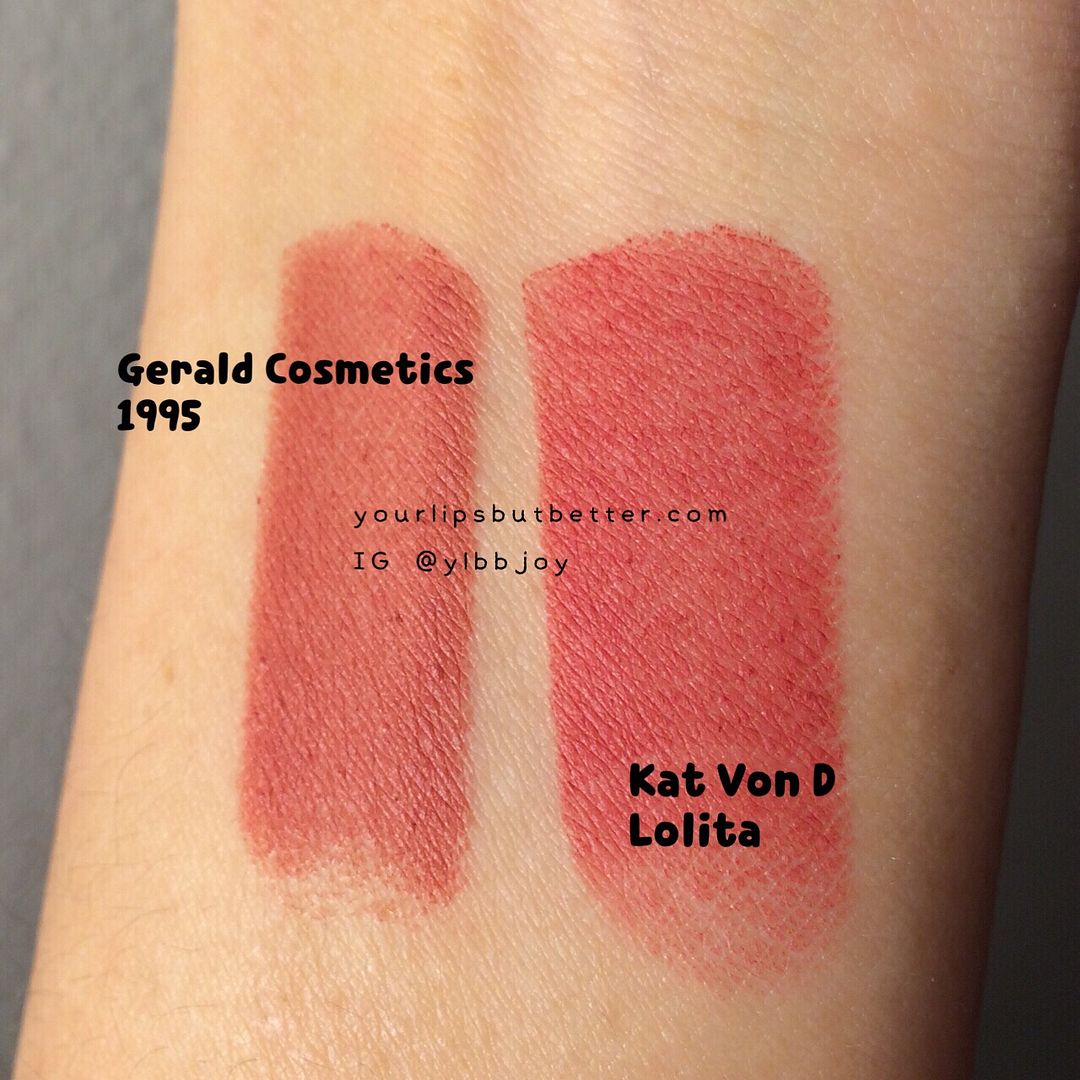 Gerard Cosmetics has been very popular over on YouTube.
1995
is one color that was collaborated with Jaclyn Hill. I like the color a lot. However, I find it a bit drying on my lips. I would definitely "balm-up" before wearing it. I prefer using a more dry/waxier lip balm. For example EOS, or Orange Thyme. Actually all 3 lip sticks in this posts are kind of like that, so I am not going to repeat myself. Let's talk packaging too. GC came in a golden tube. Think MAC lipsticks, but in shiny gold color.
Lolita
from Kat Von D is more red than 1995 and the color is lovely. I really enjoy it as well. Balm-up before application. The tube is studded, so cool. :)
Both are matte.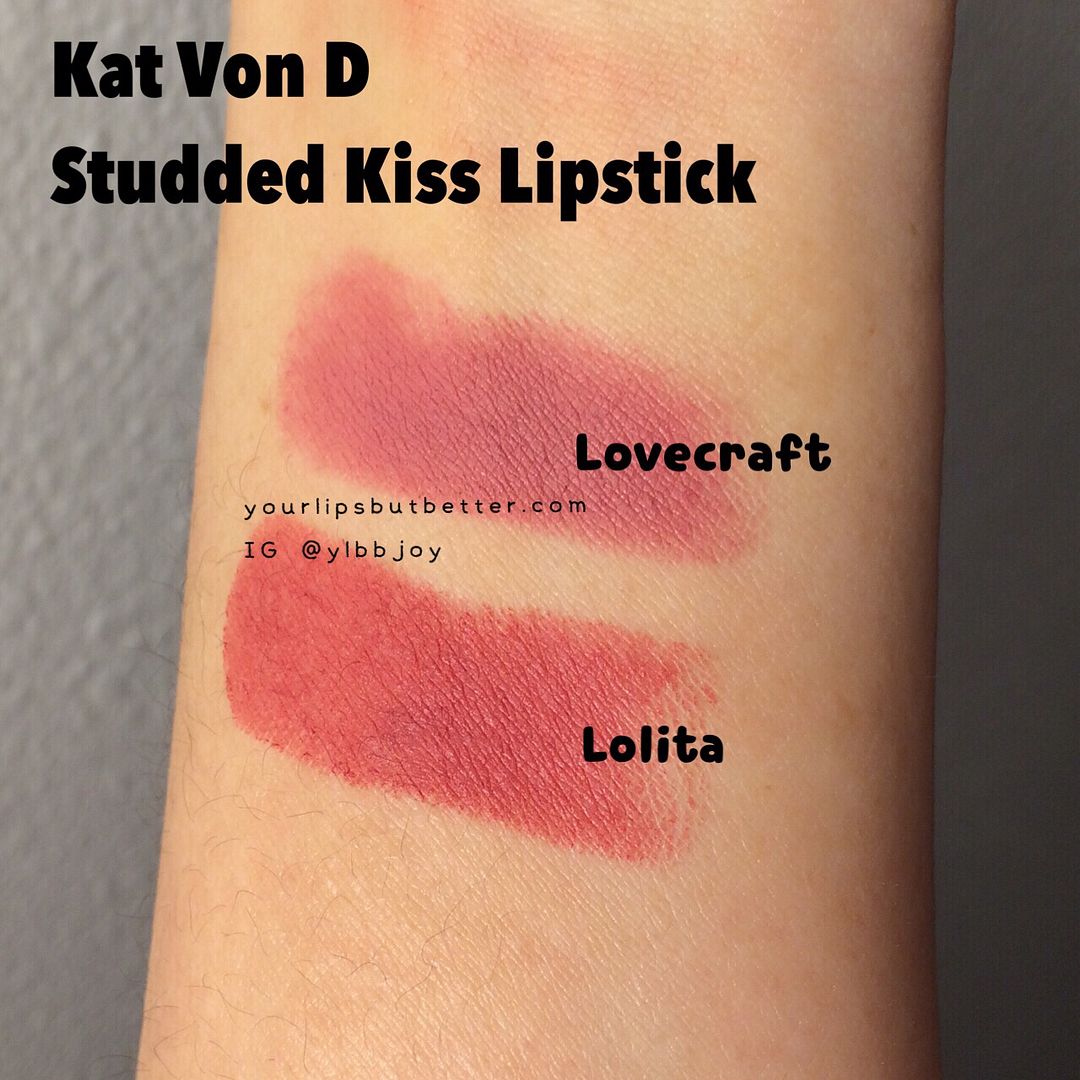 I already review Lovecraft
here
, so I am not going to review it again. Just want to show the 2 colors side by side. Lovecraft is definitely more pink. Again, balm-up before use.
Update on 4/23/15
I received my
Kat Von D Everlasting Liquid Lipstick in Lolita
. I have compared it with a few other lippies I have.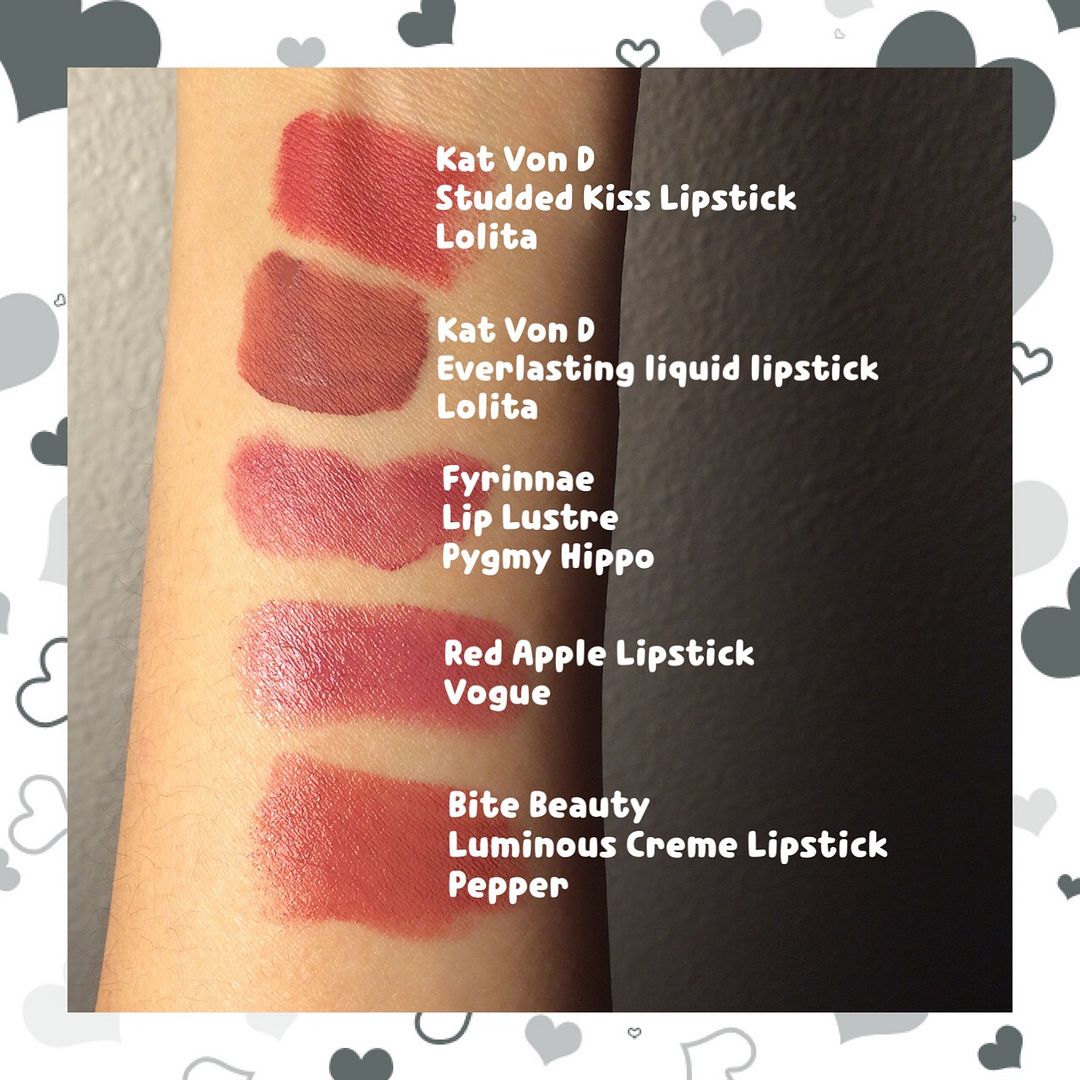 It is definitely drying and matte (as seen on the swatch). Even though both Studded Kiss and Everlasting liquid has Lolita, but the shades are not the same.
Fyrinnae
Pygmy Hippo
is my favorite shade and formulation of that range (supposedly), but I am not totally sure if the tube was full, because I seems to have some trouble getting product out of it. Red Apple and Bite Beauty are not really a very close shade, but I thought I would throw it in the swatch, both have great formulation though. I should have included 1995 there too. Oh well, maybe another time.
+All products in my posts were purchased
with my own hard earned money, unless otherwise stated.
+All opinions, dry humor, sarcasm, bad English and skin issues are purely my own at the time of the posts and they are all subject to change without prior notice.
+None of the links are affiliated links unless otherwise stated.