Friday night, nothing else to do. So I play with a few lippies. :)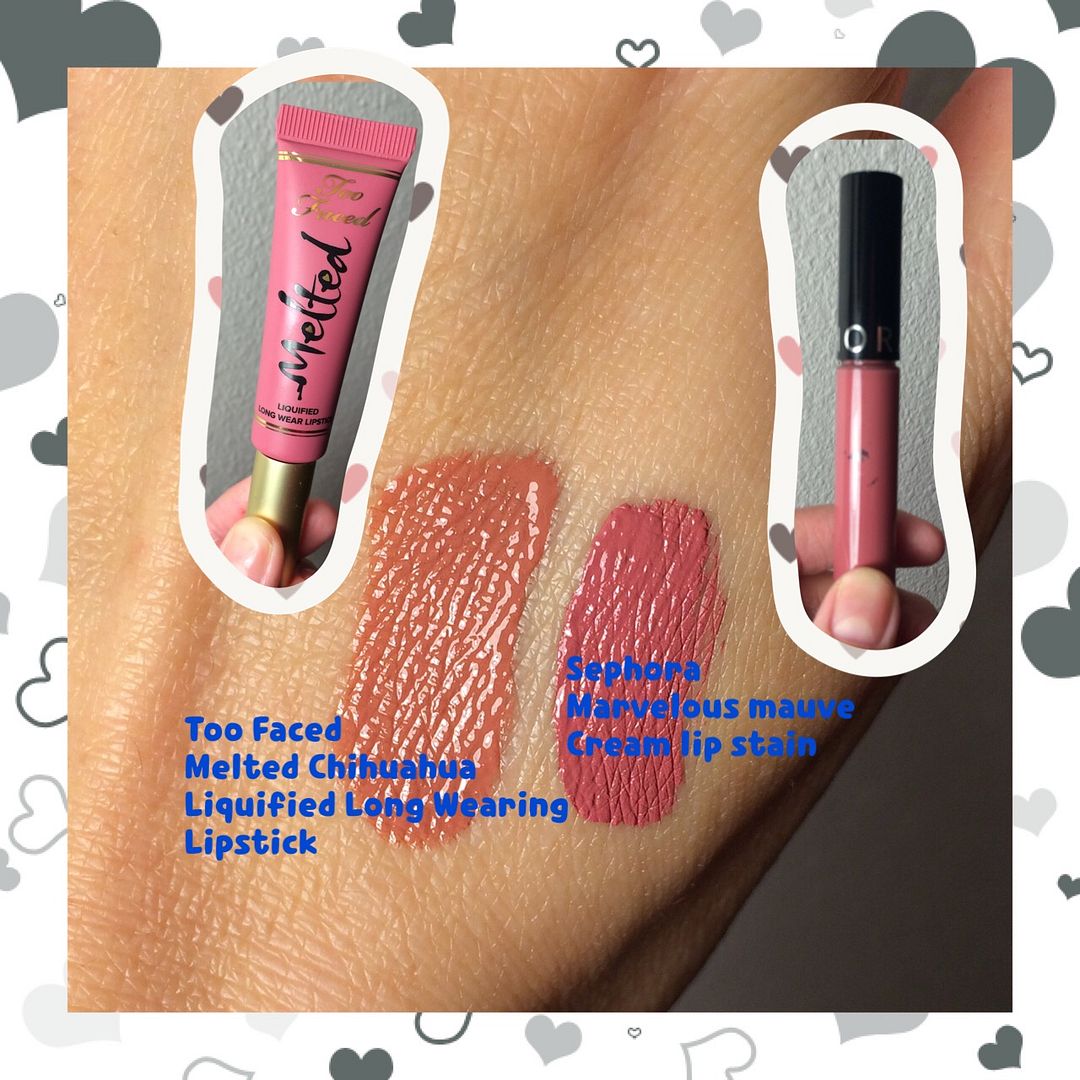 Sephora Cream Lip Stain in Marvelous Mauve
(on the right). This color always sold out and I am really happy when I got one. Once it is applied, it dried very fast.
Too Faced Melted Liquified Long Wear Lipstick in Melted Chihuahua
(on the left).
I really like both colors. I would also suggest balm-up before application.
+All products in my posts were purchased
with my own hard earned money, unless otherwise stated.
+All opinions, dry humor, sarcasm, bad English and skin issues are purely my own at the time of the posts and they are all subject to change without prior notice.
+None of the links are affiliated links unless otherwise stated.