I want to also share my favorite lip balms again. Lippies are my favorite beauty item. I am only sharing "lip balms", not lip sticks in this post.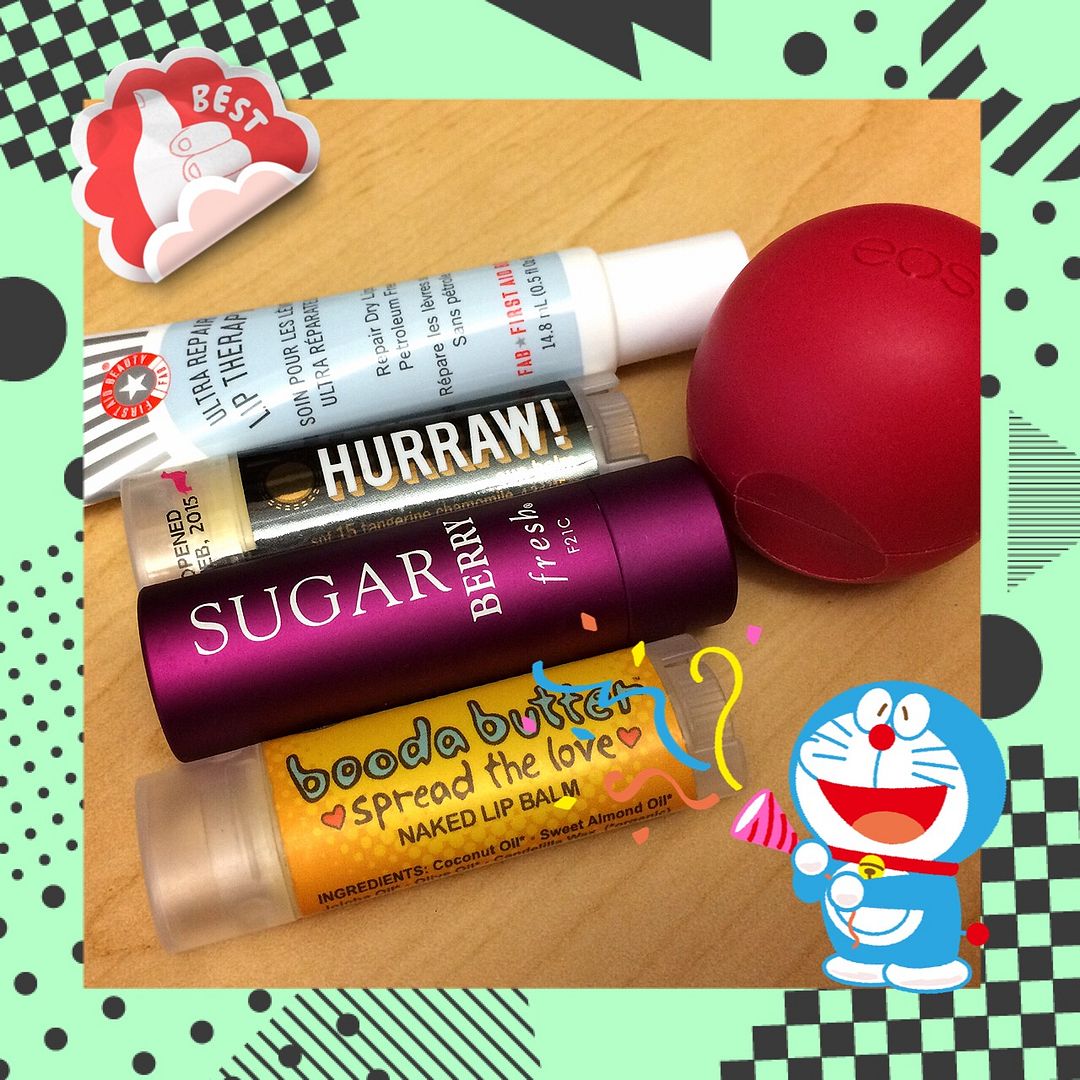 My current favorite lip balms. The photo only shows the brand and is not inclusive with the flavors. :)
First Aid Beauty Ultra Repair Lip Treatment
. This is lovely and I enjoy it a lot.
Hurraw!
Amazing products. I owned a lot of their flavors.
Fresh Sugar Lip Treatment
. I really enjoy their lippies.
booda butter lip balm
. Simple and effective lippie. You can also use it for your cuticle too!
EOS
. I do like this and think it makes a great lip stick base.
* All products in my posts were purchased
with my own hard earned money, unless otherwise stated.
All opinions, dry humor, sarcasm, bad English and skin issues are purely my own at the time of the posts and they are all subject to change without prior notice.