Gigi and her new bed! Yes, she finally gets a new bed.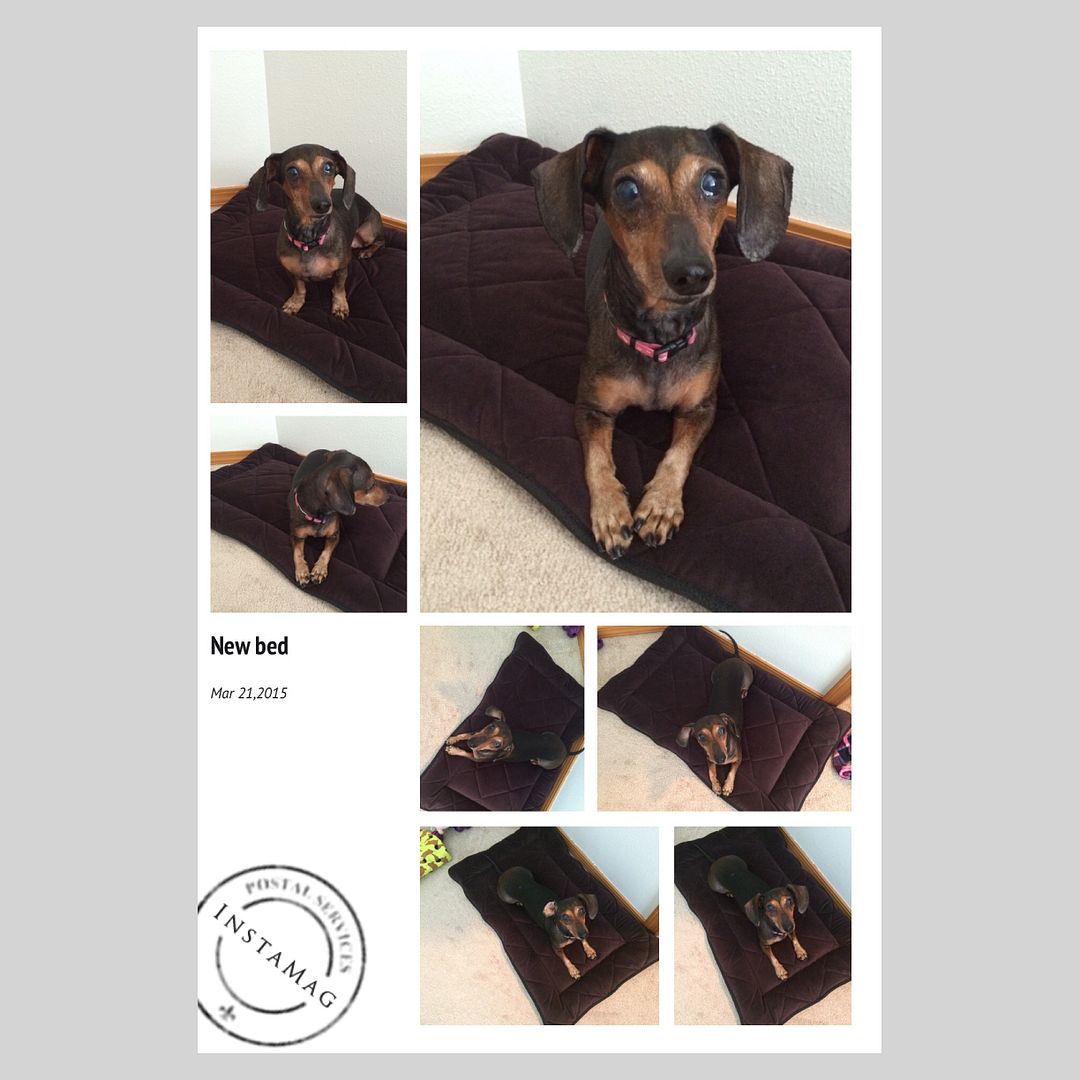 Her current bed is a
bunbed
, which still works great. And we had it since 2006, it has serves us great. But I want a second bed in case she had an accident. She puked on her bed on Saturday, actually she puked on the side of a blanket that was on top of the bed, but she won't go on the bed! So I bought this bed for her.
This one actually fit her really well. As it is rectangular and fits her long body. She seems to like it. Dog beds are expensive! The well made ones are!
+All products in my posts were purchased
with my own hard earned money, unless otherwise stated.
+All opinions, dry humor, sarcasm, bad English and skin issues are purely my own at the time of the posts and they are all subject to change without prior notice.
+None of the links are affiliated links unless otherwise stated.