I decided I wanted to "up my game" with my
current manicure
. The truth was I wanted to try the new nail vinyls I got from
Twinkled T
. I am no good with nail art and this is the kind I can handle. Nail art is also a good way to prolong your manicure.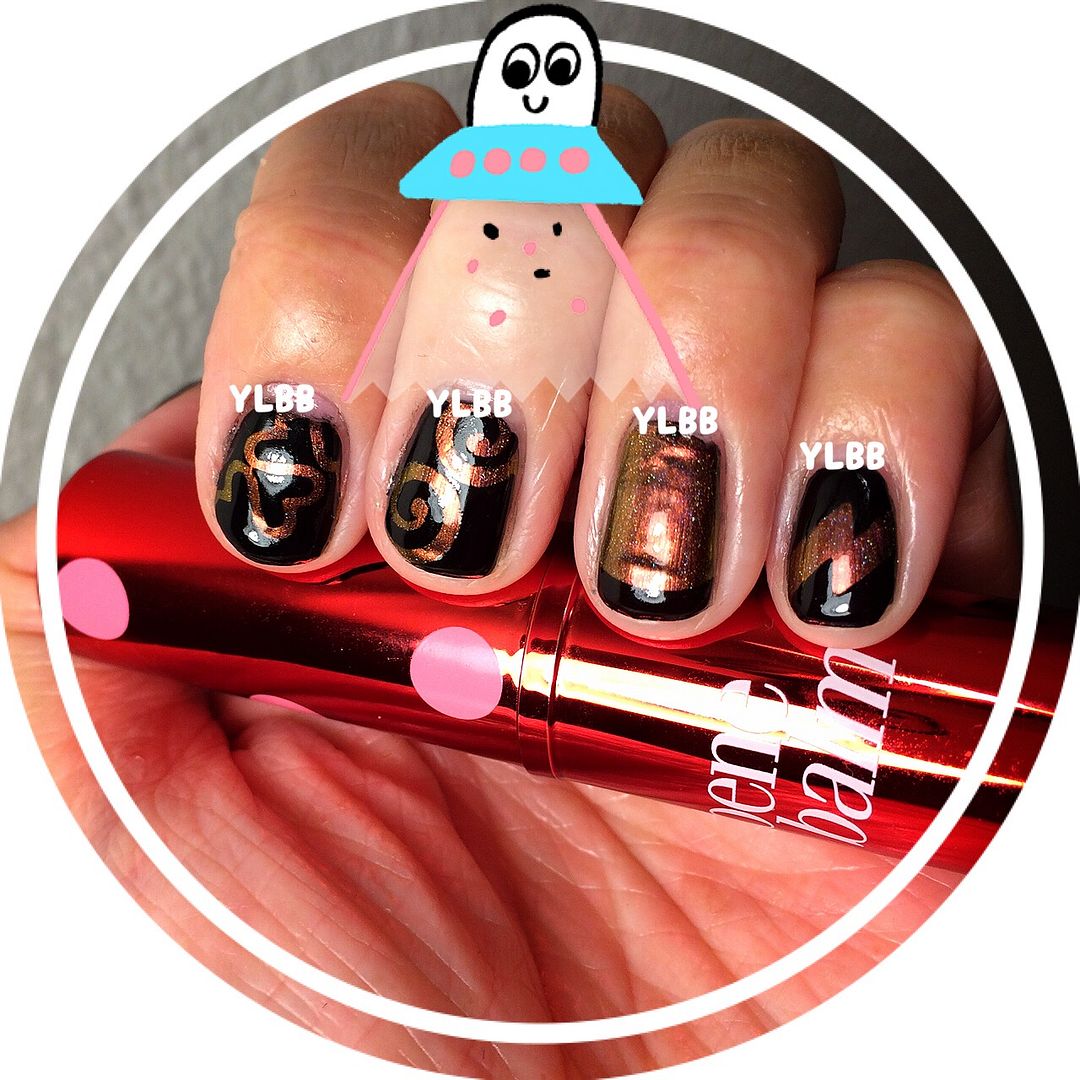 What I did here was:
Also featuring
Benefit Hydrating Tinted Lip Balm in Benebalm
. I haven't use this for awhile. But it gives a sheer red color, which I like. I think it is nice to have a sheer true red lip "tint" even if you don't normally like to wear a red lips.
* All products in my posts were purchased
with my own hard earned money, unless otherwise stated.
All opinions, dry humor, sarcasm, bad English and skin issues are purely my own at the time of the posts and they are all subject to change without prior notice.