My previous manicure has been shrinking way faster than I thought, so time for a change. I really like this combo. What do you think?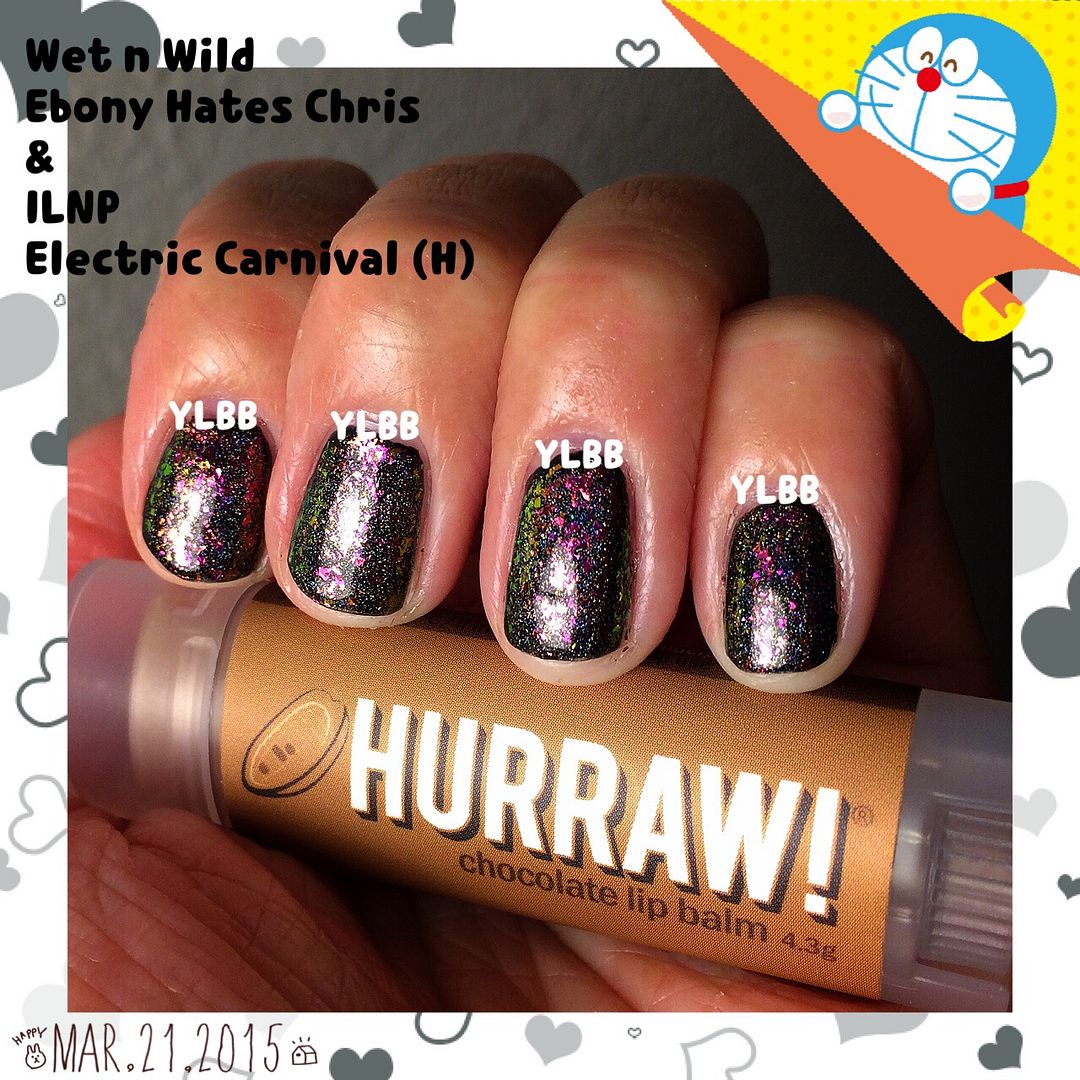 Base coat:
OPI Nail Envy
-2 coats
Base color:
Wet n Wild Ebony Hates Chris
-1 coat
Top color:
ILNP Electric Carnival (H)
-2 to 3 coats. I think 2 to 3 coats show off the flakies the best. 1 coat is not enough IMO.
Top coat:
NYC in a New York Color Minute Nail Polish in Grand Central Station
.-2 coats
Also featuring
Hurraw! Chocolate lip balm
. Love it. I love me some chocolate (chocolate, not chocolate strawberry, or chocolate-with-something flavor) lip balm.
+All products in my posts were purchased
with my own hard earned money, unless otherwise stated.
+All opinions, dry humor, sarcasm, bad English and skin issues are purely my own at the time of the posts and they are all subject to change without prior notice.
+None of the links are affiliated links unless otherwise stated.