Same manicure, different lippie. I really do enjoy "posing" with a lippie. That way I can feature more than just my nails. Yes? No? Let me know.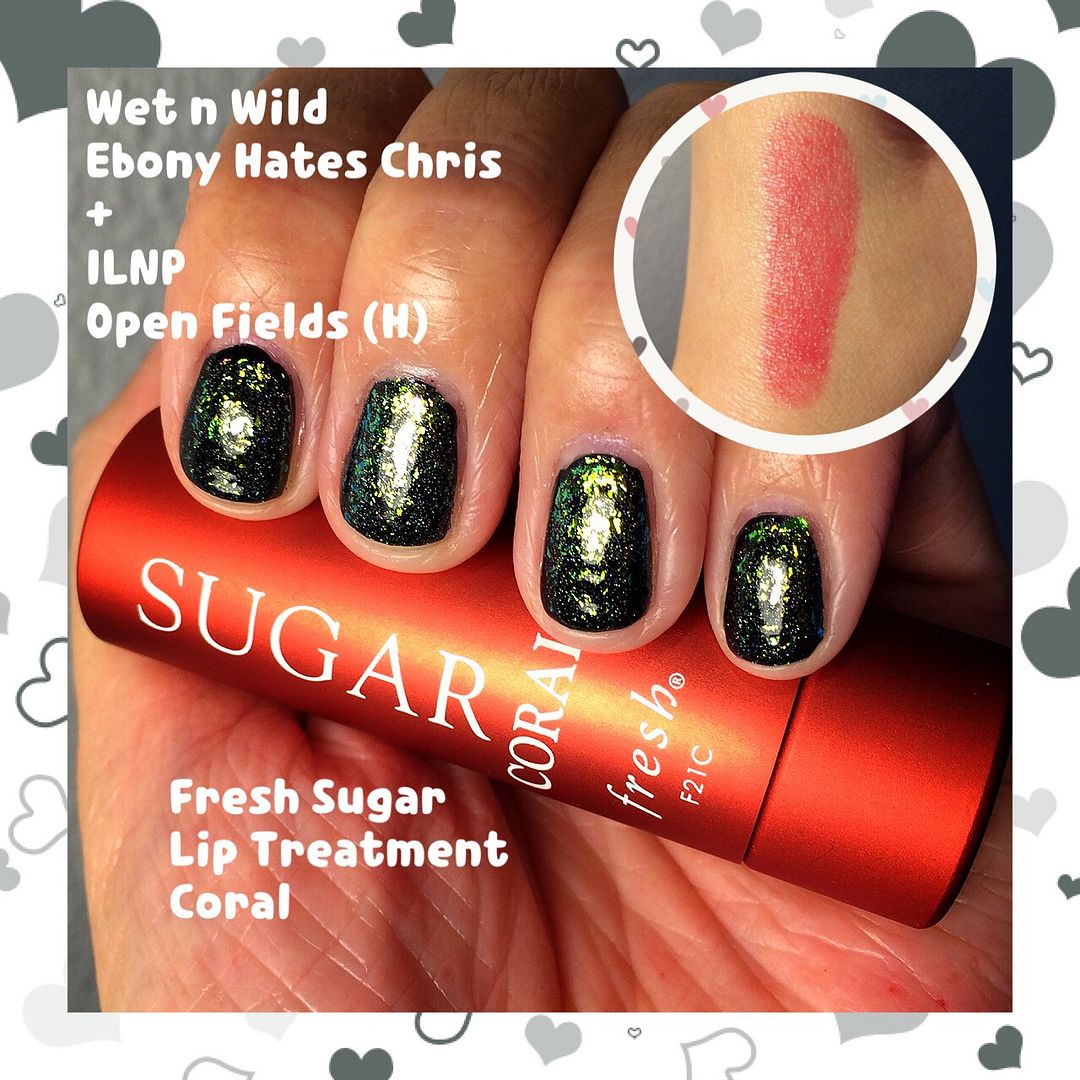 Coral is such a bright, happy Summer color. It really shows up on my lips. The opacity of these lippies varies and also depends on your natural lip color.
What I used:
Base coat:
OPI Nail Envy
-2 coats
Base color:
Wet n Wild Ebony Hates Chris
-1 coat
Top color:
Open Fields (H)
-2 coats.
Top coat:
NYC in a New York Color Minute Nail Polish in Grand Central Station
.-2 coats
Fresh Sugar Lip Treatment in coral
is also featured. :)
+All products in my posts were purchased
with my own hard earned money, unless otherwise stated.
+All opinions, dry humor, sarcasm, bad English and skin issues are purely my own at the time of the posts and they are all subject to change without prior notice.
+None of the links are affiliated links unless otherwise stated.