My manicure with Electric Carnival is still going quite strong. There some mild wear, but I think it is not as bad as the shrinking. Definitely no chips!
This
was from Saturday-3/22/15. And the photo below is just now-3/25/15. This polish photographs the best (for me) is when I am outdoor in the sun. Or you can look at
these
amazing swatches. I am sure you can google more pics.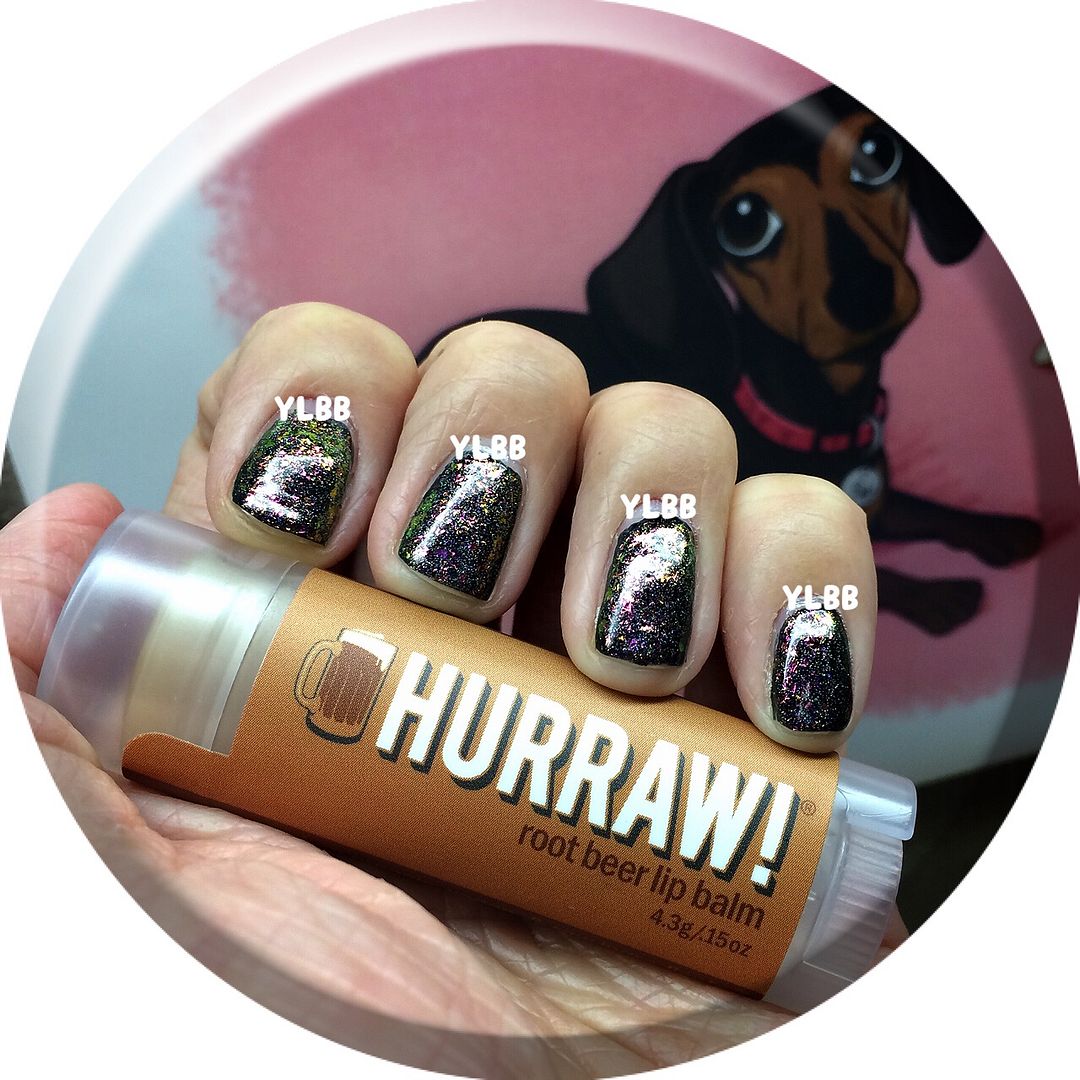 Also featuring
Hurraw! root beer lip balm
, a new tube I cracked open today. It is so satisfying to start a new tube. Aaaaaaaaaaaaaaaaaaaaaaaah.
+All products in my posts were purchased
with my own hard earned money, unless otherwise stated.
+All opinions, dry humor, sarcasm, bad English and skin issues are purely my own at the time of the posts and they are all subject to change without prior notice.
+None of the links are affiliated links unless otherwise stated.