Hello. I am sharing a new look I did. Winter is the time where my skin goes crazy. But I think this look is quite festive for Christmas.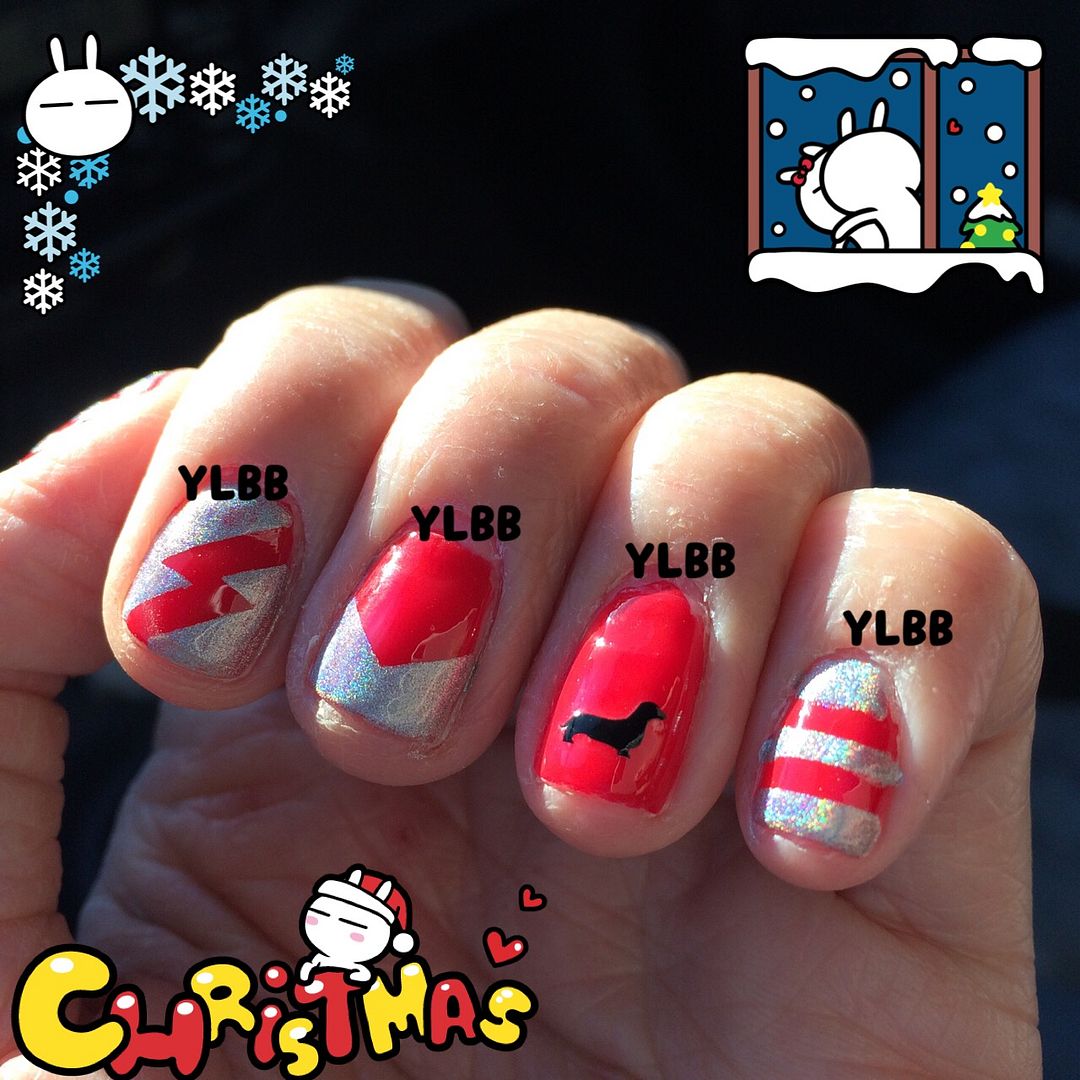 Base coat is OPI Nail Envy.
1 coat of Cult Nails Evil Queen. Surprisingly this is a 1-coater and it is also a bit watery, but still easy to use. It is also a bit more orange than I though.
Silver holo color is KB Shimmer PT Young Thing.
Nail vinyls are from Nail Vinyl.
Of course I have to represent the dachshunds. :) You can find them in my shop.
* All products in my posts were purchased
with my own hard earned money, unless otherwise stated.
All opinions, dry humor, sarcasm, bad English and skin issues are purely my own at the time of the posts and they are all subject to change without prior notice.