Today I am sharing my own manicure that I did yesterday using some awesome decals I have found on Etsy. :)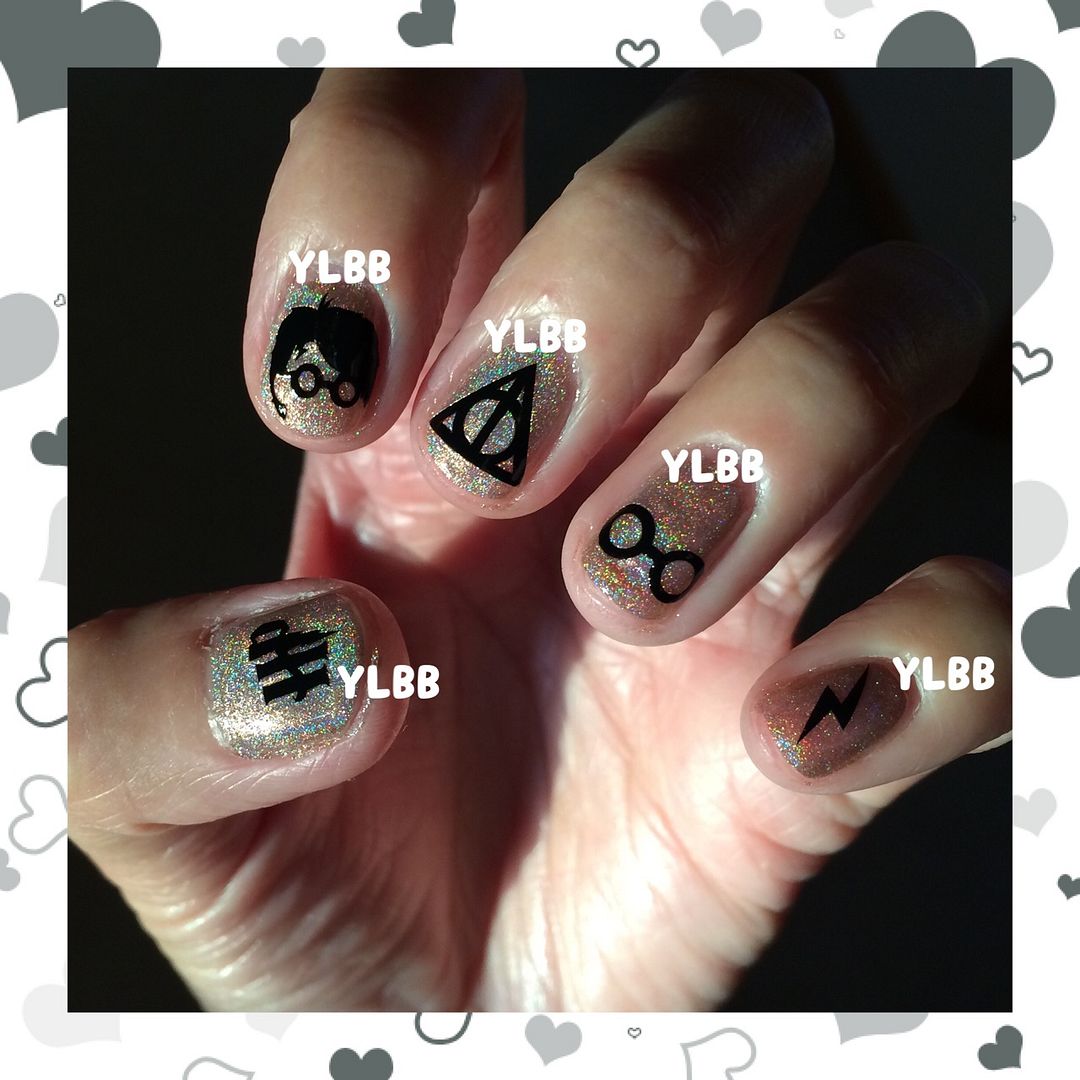 I am a big Harry Potter fan, so when I read
this
. I was so excited and knew that I need to have this. So I went to Lissa's shop and bought the
decals
. On top of it's all about Harry Potter, I am impressed with the details and the variety you get from one sheet! Here is a break down of what I used:
Base: 1 coat OPI Nail Envy
Polish: 2 coats of Above The Curve UH Nude
After it's completely dried (per instruction) I applied the
decals
.
Top: 1 coat Gelous and then a coat of HK Girl top coat
One "negative" thing is that the decals could be a tad smaller, because it maybe too big for people who have smaller nails. My pointer and middle fingers barely fit Harry's head and the deathly hallow. Other than that, I have nothing to complain about this. :) And I plan to buy at least a back up and try the other designs too. :D
* All products in my posts were purchased
with my own hard earned money, unless otherwise stated.
All opinions, dry humor, sarcasm, bad English and skin issues are purely my own at the time of the posts and they are all subject to change without prior notice.