I am sharing my manicure.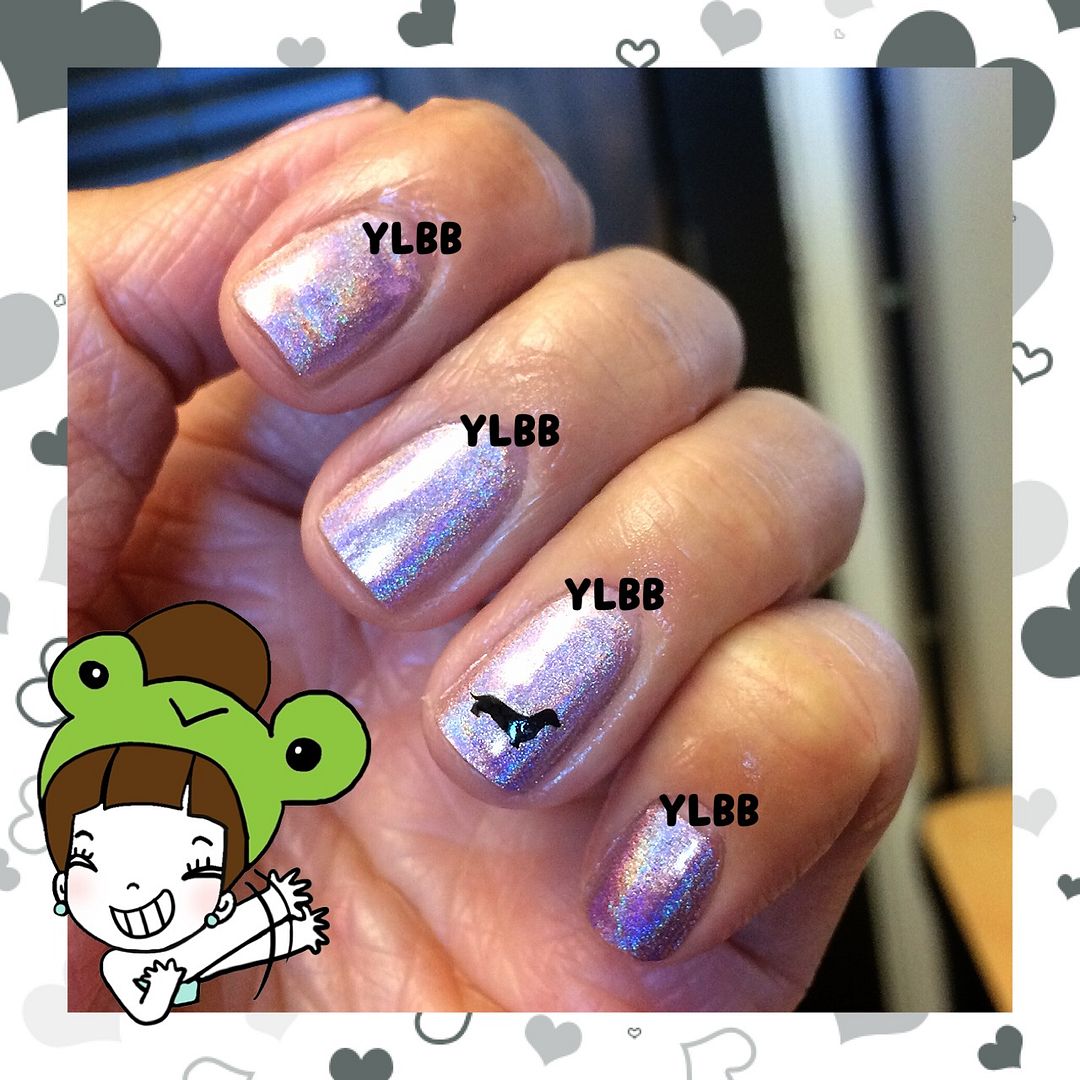 What I am wearing.
2 coats of Color Club Cloud Nine. It's a light lavender (?) that is very holographic when there is light. When is no light, it is a rather dull blob. This is not a new color, so I am not sure if you can still purchase it.
Then I added my all time true and tested dachshund nail sticker decal. :)
1coat of HK Girl top coat.
But this does look amazing in light. I love it. This is not my shortest nail, I could cut it even shorter (to the quick), but I think for now I will leave it like this).
* All products in my posts were purchased
with my own hard earned money, unless otherwise stated.
All opinions, dry humor, sarcasm, bad English and skin issues are purely my own at the time of the posts and they are all subject to change without prior notice.