July 4th fun.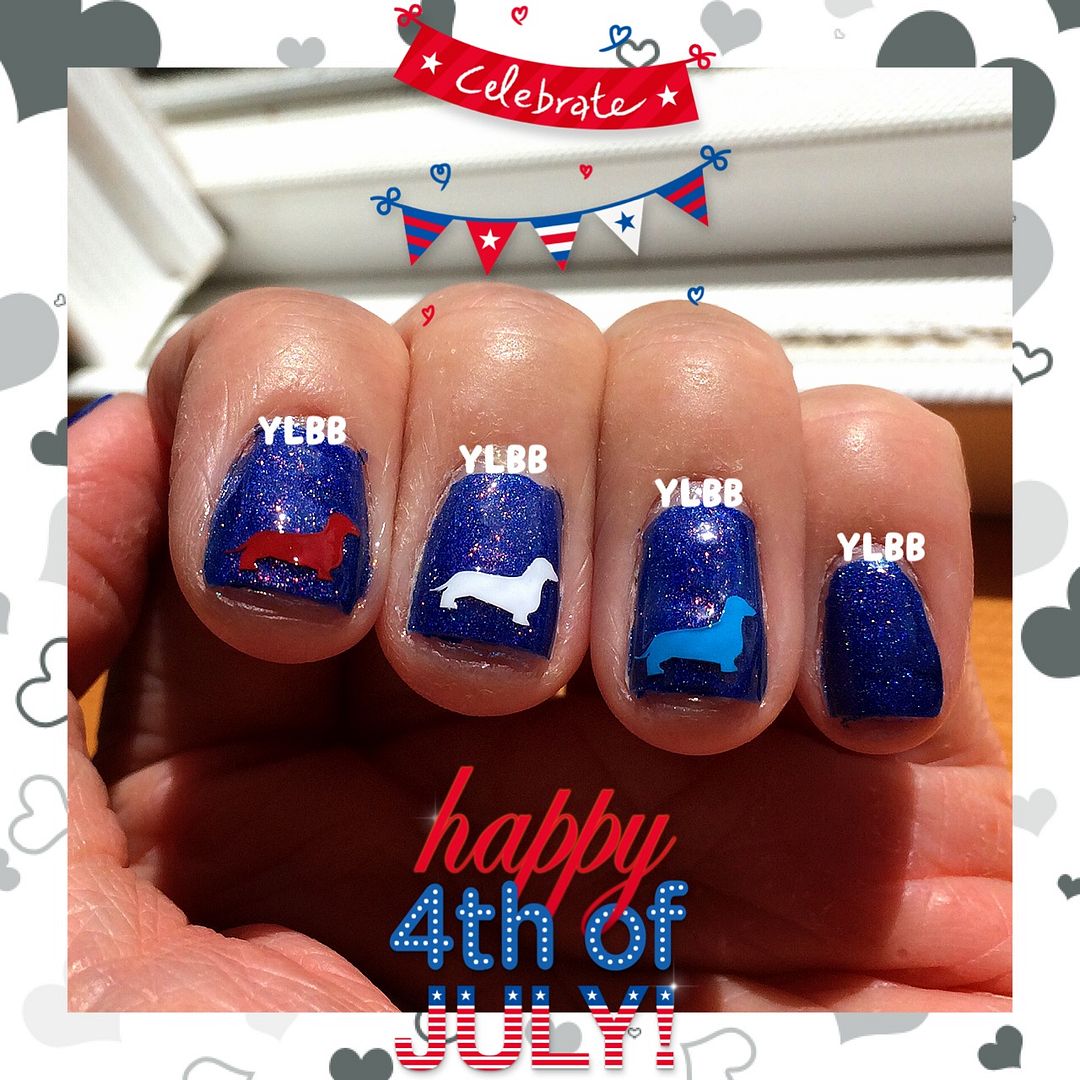 July 4th nails! Revlon Royal as base and topped with Darling Diva Polish in Ringer. It's a old combo that many have tried. It's still a goodie! And we have patriotic dachshund nail sticker decals.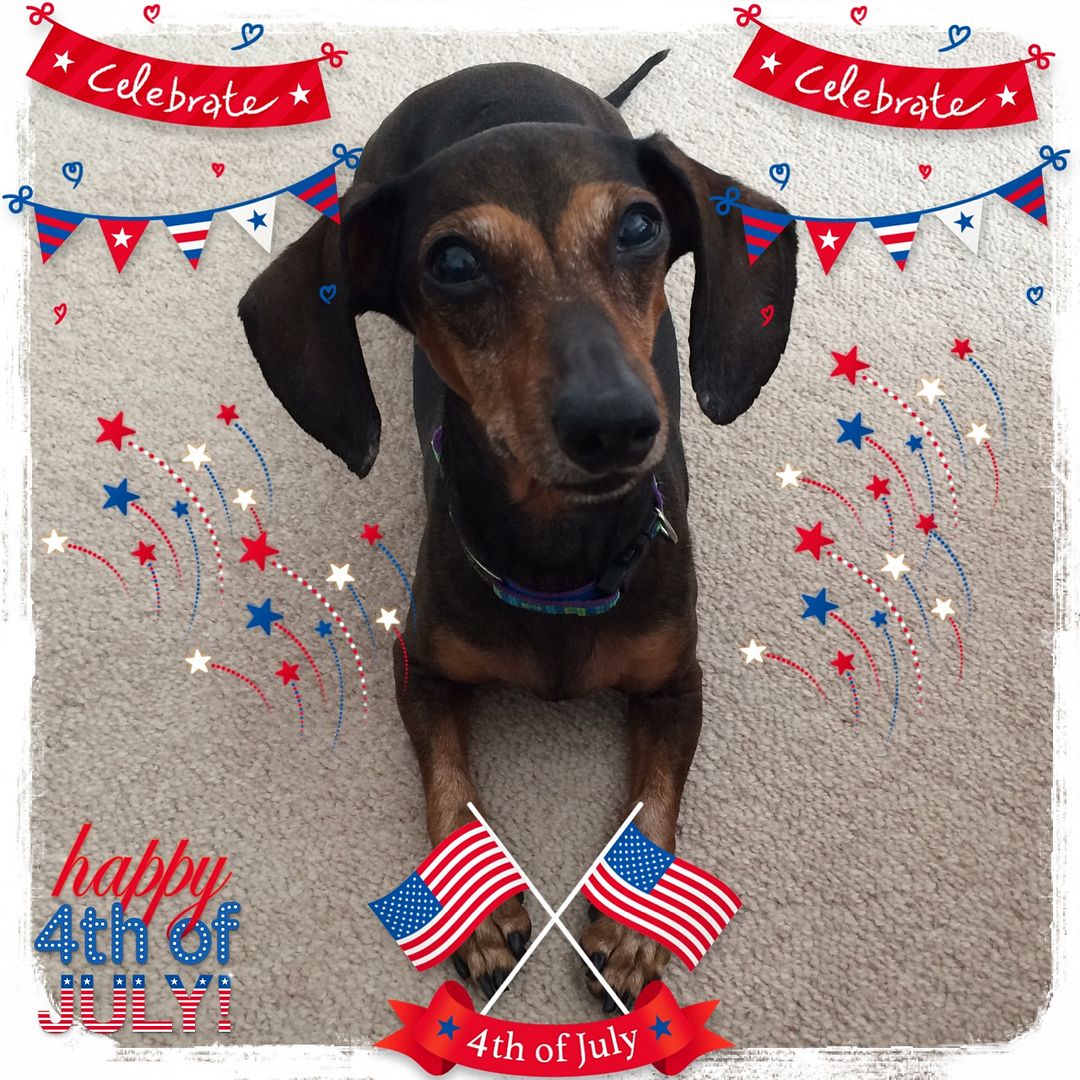 The Gi!
* All nail sticker decals in this post are for sale in my shop
.
All opinions, dry humor, sarcasm, bad English and skin issues are purely my own at the time of the posts and they are all subject to change without prior notice.