Here is all the decals that are available in our shop at the moment. The bottom pic showing the measurement. All decals are already packaged and ready to ship. Happy shopping!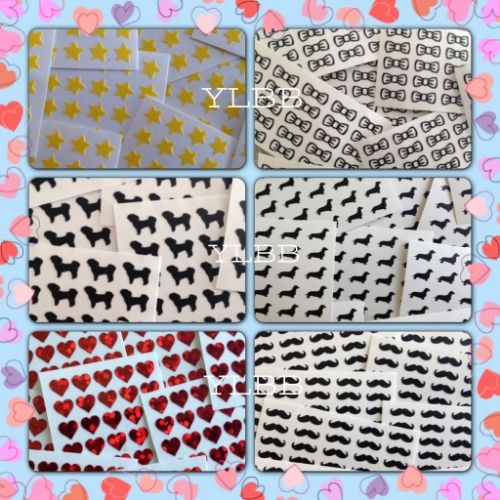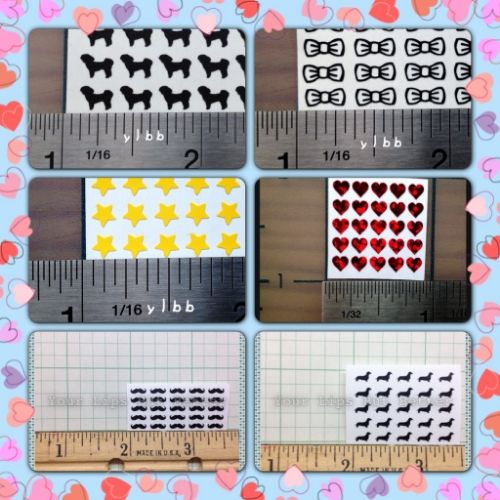 Here is a pic of me using some of the decals.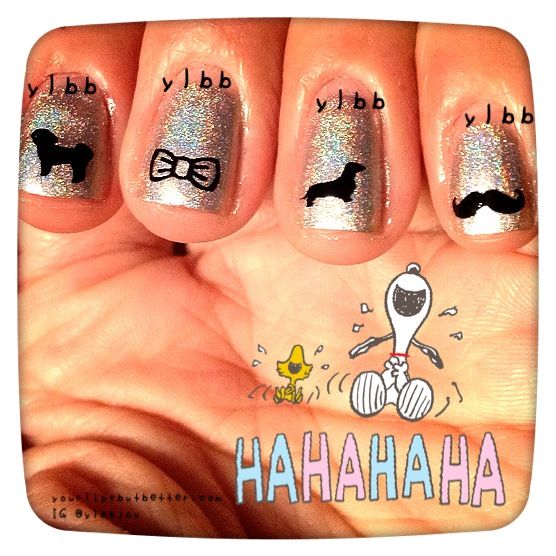 My current manicure with the decals. Base color is
Pure Platinum from Silly Lily
. Disco ball on my nails! And Chilli, the Doctor, Gigi and mustache on my nails too.